Welcome to Inside Outsourcing: The Outsourcing Week in Review
THE WEEK IN REVIEW
A total of $24.2 billion worth of global IT services contracts was registered during the first quarter of the year, a robust 31% growth compared to 2021. According to global technology research and advisory firm Information Services Group (ISG), this trend is driven by the increasing demand for cloud-based solutions around the world. However, ISG President Steve Hall said that "some headwinds" — such as the pandemic, geopolitical uncertainty, supply chain disruption, and inflation — could hit the market in the future. Moreover, the ISG President noted that the "all-time high" attrition rate in the segment may affect the industry over time. At the same time, Bloomberg Intelligence (BI) reported that corporate spending on cloud, analytics, and security services is likely to hit "even higher levels" in 2022 compared to the previous year. BI Senior Software and IT Services Analyst Anurag Rana is not expecting this upward trend to "slow down anytime soon" as companies do the necessary tech upgrades brought about by the COVID-19 pandemic.
According to a recent survey, a significant number of small businesses are inclined to adopt outsourcing. Nine in 10 small business leaders are looking to enter the global outsourcing market this year. In a survey conducted by B2B reviews and rating platform Clutch, 27% of respondents said that they are planning to find IT outsourcing partners, while 24% are seeking to outsource their digital marketing tasks. Clutch explained that remote working made outsourcing more accessible to everyone — especially small businesses. As for the location, 21% of respondents intend to hire a nearshore partner for their organization.
BPO firm are expanding in response. Leading outsourcing provider Teleperformance (TP) is set to invest $28 million in Trinidad and Tobago as part of the company's strategic expansion in Latin America and the Caribbean. Minister of Trade and Industry Paula Gopee-Scoon is confident that the foreign company's arrival in Trinidad and Tobago will improve the country's economic standing while also offering valuable skills training to the young population. TP is expected to hire 60 employees in its initial run, with plans to hire up to 1000 more workers by year-end. In Guyana, Business Process Outsourcing (BPO) provider Express International Inc. invested $42 million to train their talent for a COPC certification. A COPC certificate is the most prestigious recognition in the outsourcing industry that includes the assessment of a company's customer experience (CX) operation. Express International CEO Ken Deocharran said that he "believes that investing in his people is the surest way to continue delivering exceptional performance to clients." He added that this training will then "aid growth and create more jobs" in the South American country. On to some more good news, BPO provider Sigma Connected will open the first-ever call center facility in the township of Mitchells Plain in Cape Town, South Africa. Sigma Connected Managing Director David Neale said that this move will help cut down the burden of commuting for their employees who are living in the township that is 30 kilometers away from the city center. An initial 60 people are slated to be hired upon the opening of the facility, with the goal of adding 1,000 more over the next three years.
In acquisition and merger headlines, Global IT, consulting, and business process services company Wipro Limited recently acquired US-based consulting firm Convergence Acceleration Solutions (CAS Group). According to Wipro Senior VP & Global Head for Domain & Consulting Philippe Dintrans, CAS Group brings "a uniquely complementary set of capabilities" that enables them to provide end-to-end professional services solutions and deliver an immediate impact on their clients worldwide. The merged companies are expected to offer a variety of services — ranging from strategy development and planning to execution and implementation. Another acquisition that transpired over the past week is Cx provider TaskUs acquiring specialized Cx services firm heloo. In a statement, TaskUs said that this acquisition enhances their European language capabilities, diversifies their clients based in the European Union (EU), and helps scale their global operations in Eastern Europe.
Meanwhile, the merger between European outsourcing providers Konecta and Comdata is projected to create the sixth-largest BPO service in the world. In a statement, both companies said that the merger is expected to deliver annual revenue of over €2 billion (US$2.18 billion) and €300 million (US$324 million) in EBITDA (Earnings Before Interest, Taxes, Depreciation, and Amortization). Combining the two outsourcing firms will also help create a "true global champion" in the industry, with multilingual capabilities or more than 30 languages and a global footprint that will provide services in a variety of end industries — including financial and insurance, technology, telco, retail and e-commerce, utilities, industrial and healthcare.
The collaboration between South African outsourcing agency Merchants and the Youth Employment Service (YES) initiative led to the hiring of over 200 young professionals in the call center industry. Since the partnership started three years ago, YES and Merchant saw a 24% absorption rate among youth who enrolled in their programs. Merchants MD Zain Patelz said that this collaborative effort brought "hope and opportunities," as well as "quality work experience" to the millions of unemployed youth. YES CEO Ravi Naidoo added that their commitment to giving youth their first employment "could break the cycle of lifetime unemployment" in the country.
Multinational IT services and consulting firm Tata Consultancy Services (TCS) registered a 7.4% increase in net profit and 15.8% in revenue growth during the first quarter of the year. TCS Managing Director Rajesh Gopinathan shared that this spike is largely driven by the increasing tech budgets of companies that are keeping up with the latest innovations. Analysts are now expecting TCS's revenue to increase by 11 to 16% and profit to grow by eight to nine per cent by year-end.
In workplace trends, a "troubling double standard" is seen to happen in workplaces as non-executive employees are twice as likely to be working from the office full-time compared to executives. Brian Elliott, Executive Leader of research consortium Future Forum, said that "executives have more autonomy around their schedules than their employees, even if their organization announces return-to-office mandates." According to their survey, more than a third of workers (34%) have returned to the office full-time since April began — the highest percentage since Future Forum began surveying people in June 2020. However, the report suggested that employees are not working on-site on their own accord with 55% of respondents saying that they would prefer a flexible work model that full-time office work.
There seems to be a lot of challenges in employment today. President of recruiting firm Career Link Network David Adams said that it is now harder to fill job openings that do not offer remote work opportunities. Adams stated that one of their biggest problems now is "getting people that will show up in an office." He explained that the applicants under the age of 35 in the fields of marketing, accounting, purchasing, and product management are usually the ones who are avoiding on-site work. However, Adams warned that staying at home could be detrimental to getting job promotions as "there's not much of a career pathway working from your dining room table."
To fight against severe attrition, Indian multinational IT company Infosys is enforcing a non-compete clause to their employees to prevent them from moving to competing companies. The clause states that after resigning from the company, a former Infosys employee is not allowed to work under rival companies for six months. This comes amid rising attrition in the segment. During Q1 2022, Infosys reported a  27.7% attrition rate, compared to 10.9% during the same period last year.
Global professional services firm Accenture is now venturing into the metaverse through the launch of a new business group called Accenture Metaverse Continuum. " Accenture also operates its metaverse called the Nth floor, where the employees participate in new hire orientations, immersive learning experiences, or simply meet and socialize with each other. The outsourcing giant is expecting more than 150,000 new hires will work within the metaverse on their first day at work.
To the metaverse and beyond!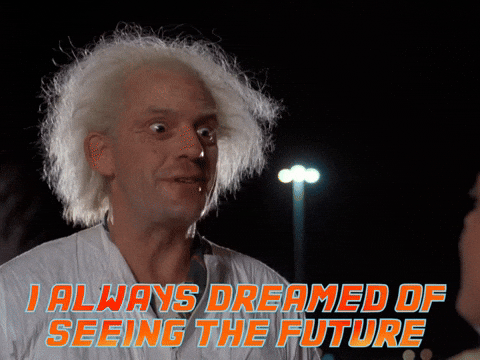 Tuesday, April 26, 2022
NEWS THIS WEEK
25 April 2022
22 April 2022
21 April 2022
20 April 2022
19 April 2022
18 April 2022
Read more Inside Outsourcing Newsletters here: