Welcome to Inside Outsourcing: The Outsourcing Week in Review
THE WEEK IN REVIEW
The outsourcing industry is collectively exploring a possible loophole for the FIRB's return-to-offce orders for PEZA facilities. The Fiscal Incentives Review Board (FIRB) confirmed there is a loophole that BPO firms can utilize to allow 30% of their staff to remain working at home. Department of Trade and Industry (DTI) Secretary and FIRB co-chair Ramon Lopez explained that since outsourcing agencies are counted as export enterprises, 70% of their sales should come from the export market while 30% could be sold locally. The same threshold could also be interpreted as a hybrid work ratio for the industry. However, Lopez emphasized that companies may run into issues with the Bureau of Internal Revenue (BIR) when it comes to their total incentives. To reassure their members, Philippine Economic Zone Authority (PEZA) announced that they will be working on resolving any tax issues that will be raised by the BIR and Bureau of Customs (BOC) on firms that will continue a hybrid model. PEZA Director-General Charito Plaza said that they will be writing to both agencies about the legal basis of their hybrid work ratio. This comes after the ecozone authority started handing out Letters of Authority (LOA) to their members who want to continue a "half on-site, half remote" approach in their operations.
Speaking of incentives, the FIRB had also recently approved the tax incentives for five big-ticket projects that are worth P119.5 billion (US$2.3 billion). According to FIRB Secretariat Head Juvy Danofrata, the Board of Investments (BOI) initially submitted nine projects for approval. With five of them approved and one rejected, only three more projects are left to be decided by the review board. In terms of locations, only the proposed Makati City Subway was approved in Metro Manila while the rest are located in Iloilo, Davao, Batangas, and Pampanga.
After enjoying a robust revenue growth of 5.3 per cent between 2020 and 2020, the Philippine's Healthcare Information Management Services (HIMS) is ready to secure the lion's share of the rapidly growing Australian market. According to Juanloz Botor, Pointwest Innovations Corp. business development manager for healthcare, the sector has proven its capability to take on higher-value medical services. The Health Information Management Association of the Philippines (HIMAP) added that the industry's ability to adapt quickly, the robust IT infrastructure to support HIMS businesses, and the continued upskilling of Filipino healthcare workers mean that the country can now take on more foreign clients.
In line with this, health services innovation company Optum Global Solutions is expected to launch its clinical education platform called OptumHealth Education this year. The company said that this comes with its long-term commitment to strengthen the Philippines' HIMS industry and to further develop its talents. The country is the second-largest operation of Optum globally in terms of headcount with 19,000 employees. Mariano stated that they are working on "doubling down" that number and becoming a "more active contributor" in creating world-class Filipino healthcare workers.
Meanwhile, the Davao City COVID-19 Task Force is teaming up with several Information Technology and Business Process Management (IT-BPM) firms to accelerate the booster shot rollout in the city. Taskforce spokesperson Dr. Michelle Schlosser said that they have already discussed different approaches to address the situation and create a strategy that will help increase the number of booster dose jabs. The Davao City Task Force had previously partnered with the local IT-BPM sector on the initial vaccine rollouts in the area. Outsourcing employees lauded the local government's initiative of bringing COVID-19 booster shots directly to their offices. The vaccination campaign would be beneficial as only 18.3% of more than 1.3 million fully vaccinated individuals in Davao have received their booster shots.  BPO firms are expected to provide a master list of their employees' vaccination status to the task force so that more mobile vaccination could be conducted in each office.
These health and safety efforts are attracting businesses to the city. Swedish Business Process Outsourcing (BPO) provider Transcom Worldwide Philippines recently opened its highly-equipped satellite T: Space office in the country's Durian Capital, Davao City. Transcom explained that the T: Space office will serve as a training, collaboration, and IT equipment deployment site to support their remote operations. Additionally, it will be a "backup workspace" for employees who are having service issues while working from home. Transcom Asia Pacific Managing Director Kenneth Juarez said that the goal behind the expansion is to further access Davao talents, create job opportunities, and "have a positive impact" on the local population.
Thanks to the reforms made to the Foreign Investments Act (FIA) and Public Service Act (PSA), many international companies are now interested in investing in the Philippines. According to House Committee on Economic Affairs Chair Sharon Garin, the country is "now attracting the good kind of attention" from investors who were previously due to restrictive laws. Aside from Elon Musk's satellite-based internet service Starlink, Garin shared that there are Swiss companies that are planning to set up operations in the country. Moreover, both the Australian Ambassador to the Philippines Steven Robinson and officials from the European Chamber of Commerce in the Philippines noted that the reforms "would usher in more foreign funds and spur economic growth" in the nation.
Among these confirmed investments, is the data center partnership of Ayala Corporation, Globe Telecom, and Singapore-based IT company ST Telemedia Global Data Centres (STT GDC). In a disclosure to the Philippines Stock Exchange, Globe said that both companies will buy new shares in the telco's subsidiary KarmanEdge Inc., which will house the data center venture. Globe will remain the largest shareholder in the firm with 50%, STT GDC will have 40%, while the remaining stakes will go to Ayala. Globe President and CEO Ernest Cu said that "this venture is poised to be a significant player in this space for years to come." Meanwhile, the government is encouraging Taiwan's business community to set up businesses in Northern and Central Luzon — particularly at the Poro Point Freeport Zone and in New Clark City. According to the Bases Conversion and Development Authority (BCDA), Luzon is an ideal investment hub for Taiwanese businesses due to its proximity to the country. Poro Point's airport, a seaport, and tourism and a recreation/gaming complex, as well as New Clark City's green initiatives, make these areas investor-friendly for Taiwanese locators.
Some good news for the economy! The Philippines recorded its lowest unemployment rate since the COVID-19 started last February at 6.4%. A report by the Philippine Statistics Authority (PSA) said that this is mainly due to the further easing of mobility and quarantine restrictions. National Economic and Development Authority (NEDA) Director-General Karl Kendrick Chua said that the relaxed movement in key cities "led to significant employment creation during the month." Labor force participation is also up by 60.5% while the underemployment rate is down to 14%.
Tech giant Microsoft disclosed that 46% of Filipino Gen Z and Millennials are considering taking career shifts this year. Microsoft's 2022 Work Trend Index explained that this trend may be due to evolving views toward the hybrid home and office work setup. The report also disclosed that 20% of Filipino workers have already left their jobs in the past year due to personal well-being or mental health, work-life balance, risks of getting COVID-19, lack of confidence in senior leaders, and lack of flexible work hours or location. Microsoft Corporate VP, Modern Work Jared Spataro said that both "flexibility and wellbeing have become non-negotiables for employees" after working remotely for the past two years.
At the same time, the recruitment portal Jobstreet Philippines is advising Filipino workers to take time to upgrade their digital skills regardless of their chosen careers to remain competitive in the job market. According to Jobstreet's Decoding Global Talent report, digital roles are the top target for 77% of Filipinos who are willing to retrain for new jobs. The recruitment portal added that candidates with digital skills have an advantage as employers shift to a hybrid work setup. Jobstreet added that applicants should also learn how to use Google Workspace, Calendly, Trello, and Basecamp, among others, as "more and more employers will start adopting digital ways of working."
The Inter-Agency Task Force for the Management of Emerging Infectious Diseases (IATF) is putting the National Capital Region (NCR) and 63 other areas under Alert Level 1 until April 30. The National Capital Region Police Office (NCRPO) confirmed that the capital region's 16 cities and one municipality are lockdown-free for the first time since March 2020. Alert Level 1 allows all establishments and activities to operate at full on-site capacity, with face-to-face classes subject to the approval of the Office of the President.
Amid this announcement, EpiMetrics epidemiologist Dr. John Q. Wong is urging the Philippines to prepare for a possible surge of COVID-19 cases caused by the rising Omicron XE variant. Wong explained that "XE is a recombinant of Omicron sub-variants BA.1 and BA.2." and is 10% more transmissible than BA.2. Recombinant variants — including XE — have so far not been found in the country. The Department of Health (DOH) said that they are already preparing for its possible arrival by promoting booster vaccination to the public.
No one is waiting for that comeback. No thank you!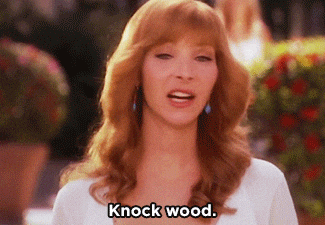 Thursday, April 21, 2022
NEWS THIS WEEK
20 April 2022
19 April 2022
18 April 2022
13 April 2022
12 April 2022
11 April 2022
Read more Inside Outsourcing Newsletters here: