Welcome to Inside Outsourcing: The Outsourcing Week in Review
THE WEEK IN REVIEW
The International Monetary Fund (IMF) increased its 2022 Gross Domestic Product (GDP) forecast for the Philippines from 6.3% to 6.5%. According to the IMF's latest World Economic Outlook, this is the fastest growth estimate among five member countries of the Association of Southeast Nations (ASEAN-5). On the other hand, the IMF is expecting the inflation to rise to 4.3% by year-end due to the Russia-Ukraine war and  the "scarring effects" of the health crisis. Nevertheless, Bangko Sentral ng Pilipinas (BSP) Governor Benjamin Diokno is confident for a full economic recovery. In an interview in CNN program Quest Means Business, Diokno explained that the country is looking to have a faster gross domestic product (GDP) growth of seven to nine per cent this 2022 after the 5.7% expansion last year. The BSP chief added that the Russia-Ukraine war's effect will be indirect and China's rising infection count will only have minimal effect on the economy.
The Philippines remains a "favored outsourcing destination" despite the challenges of the COVID-19 pandemic. Nick Sinclair, founder of Australian-owned offshore accounting firm TOA Global, believes that the Southeast Asian country produces the most brilliant accountants whose skills must be amplified to the global stage.When it comes to customer experience, Inspiro Head of Global Operations and Sales Rommel Regino stated that the country is already "tried-and-tested" reputation in CX support as it consistently belong to the top three offshore destinations in the CX segment. Citing a 2021 forecast by the International Data Corporation (IDC), the digital transformation of business practices, products, and organizations is expected to reach $2.8 trillion by 2025, more than double the amount allocated in 2020.
Another sector thriving is the Philippine Artificial intelligence (AI) industry. According to the 2021 Startup Genome report presented by the Department of Trade and Industry (DTI), the Philippine AI sector could contribute up to $92 billion or 12% to the economy by 2030. DTI Undersecretary Rafaelita Aldaba explained that this significant growth will be fueled by the "young tech savvy population" in the nation. With this, Aldaba said the DTI continues to support the transition of enterprises into digital under its Industry 4.0 and Digital Transformation services.
With the hybrid work debate hitting a stalemate, Cisco's Broadband Index survey revealed that 91% of the Filipino workforce believe that "dramatically improved" broadband services could make hybrid working a permanent reality. Cisco Philippines Managing Director Zaza Soriano Nicart said that "access to high-performance, secure, and reliable internet is critical for employees to work effectively and productively when they are away from the office." However, broadband services in the country remain lackluster as 78% of respondents said that they still have major issues in accessing "affordable and reliable broadband" connections.
To celebrate Labor Day this weekend, the Department of Labor and Employment (DOLE) will be opening over 64,000 employment opportunities in a face-to-face job fair. DOLE Assistant Secretary Dominique Tutay said that this year's event will be conducted both on-site and online, after recently only catering to the online community. A total of 641 employers are expected to participate in the nationwide fair on May 1 with more than 52,000 jobs to be offered for local applicants and over 12,000 for overseas job seekers.
Best of luck applicants!
With its recent expansion in the country, technology-driven healthcare solutions provider R1 is looking to hire 1,000 contact center employees by the end of 2022. The company said that they are looking for employees who have a stand-out talent in their operations, as well as "some unquantifiable yet distinctive" values that are mostly found in Filipinos. R1 VP of Revenue Cycle Operations Krista Marie Katris said that applicants who has "compassion for the patient" is among the top attitudes that they are looking for in a contact center team.
Meanwhile, real estate investment trust SBA Communications (SBAC) aims to build an additional 180 telecommunication towers in the Philippines this year. In a meeting with Philippine government agencies, SBA Communications Corporation Senior Director for International Nicholas Van Slyck said that they are already in talks with mobile network operators Smart, Globe, and Dito to support their endeavors. Currently, the United States-based firm has installed 20 towers and is expecting to build 42 more by the end of the quarter. At the same time, multinational aerospace company Airbus is interested in investing in the Philippine defense aircraft market. In a virtual media briefing, Airbus Defense and Space Head of Asia Pacific (APAC) Johan Pelissier said that they are "always looking forward" to investing in countries that meet their requirements. This comment comes as Pelissier noted that the fleet modernization for military aircraft in APAC boosted the sector's demand. Last 2019, a P5.288 billion (US$101 million) contract was signed between Airbus and the Philippine Air Force as part of its military modernization program.
Additionally, United States-based transport company FedEx and global solutions provider Diode Ventures are looking into a possible expansion in the Philippines. According to the DTI, both companies have expressed their plans to open Philippine operations in the country. FedEx is looking to build a shipment center in Clark, Pampanga, while Diode Ventures is aiming to develop an integrated data center and renewable energy facility in the country. DTI Secretary Ramon Lopez said that the companies are still finalizing their investment amount and expansion plans.
Lastly, a South Korean business delegation visited Davao City to discover business opportunities that could allow expansion in the Mindanao region.Headed by Korean Ambassador to the Philippines Kim In-chul, the delegation was composed of high level officials from Korea International Cooperation Agency (KOICA) and the Export-Import Bank of Korea (KEXIM), as well as executives from eight South Korean companies. Kim explained that this visit aims to promote the region as an attractive investment destination for Korean businesses who would like to establish their presence in the Philippines.
Heading over to remittances, the Philippine Economic Zone Authority (PEZA) reported that they have remitted a total of P898.47 million (US$17 million) in dividends to the national government for the year 2021. PEZA Director General Charito Plaza disclosed that they had recorded a 14.016% growth in export income, while employment inside ecozones also expanded by 13.908% despite COVID-19 surges. Throughout President Rodrigo Duterte's administration, PEZA handed a total of P5.61 billion (US$107 million) in dividends to the government, 8.05% higher than their total remittances between 1996 to 2016. This 2022, PEZA said that they are looking to invite new technologies, semiconductors and electronics investors in the country to support the industry's growth and enable the country to climb up the value chain. PEZA Deputy Director-General Tereso Panga stated that they are taking advantage of the economic reforms to bring in more investors in digital technologies, robotics and AI-based solutions. The manufacturing of semiconductors and electronics for export is one of the biggest sources of investments in the country's economic zones, accounting for 34.56% of the total investments in ecozones from 1995 to 2021.
Both the DTI and the Philippine Embassy are seeking to lure more Singapore-based businesses to the country in the 3rd Philippine-Singapore Business and Investment Summit. on April 27. The event — which will be headed by cabinet officials —  is set to showcase various business opportunities in the country for Singaporean firms. About 400 participants are expected to attend the business and investment summit, including Singapore-based executives from the manufacturing sector; multinational corporations; micro, small and medium enterprises, business groups, and members of the diplomatic corps.
To prevent a new wave of COVIF-19 infections, the Philippine government is already giving out its second COVID-19 booster shots for healthcare workers and immunocompromised individuals. The additional vaccine was performed in several hospitals across Metro Manila — including the Philippine Children's Medical Center, Dr. Jose M. Rodriguez Memorial Hospital (Tala Hospital), and Valenzuela Medical Center, Valenzuela Medical Center and the local government of Makati. The government is aiming to give the additional jab to around 700,000 immunocompromised individuals. According to Department of Health (DOH) protocols, the second booster shot should be given not less than three months after the first booster dose.
It is with sadness that we report on the passing of Jojo Uligan. Jojo has been one the pillars of the Philippine BPO industry for many years and contributed to turning the Philippines into a global powerhouse in the business processes management space.  As well as being a Division VP at Alorica, he may have been better known as the President and Co-founder of the Contact Center Association of the Philippines' (CCAP). CCAP issued a statement expressing sadness on the death of its long-time president and co-founder. Jojo, passed away on April 22 at the age of just 50. Our thoughts and deepest condolences are with the Uligan family.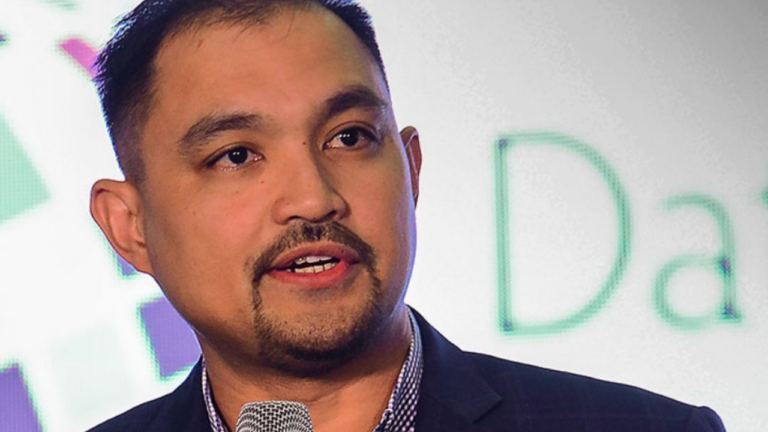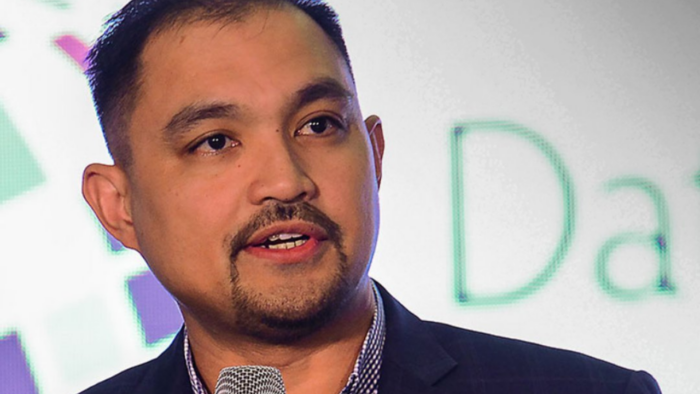 Thursday, April 28, 2022
NEWS THIS WEEK
27 April 2022
26 April 2022
25 April 2022
22 April 2022
21 April 2022
Read more Inside Outsourcing Newsletters here: