Welcome to Inside Outsourcing: The Outsourcing Week in Review
THE WEEK IN REVIEW
The United States government is outsourcing NASA's space telecoms constellation. According to the space agency, its Tracking and Data Relay Satellite (TDRS) constellation — which serves as the main link between the International Space Station and Earth — is aging and has to be replaced by a new satellite. NASA had already announced partnerships with commercial satellite operators including SpaceX, Inmarsat, Viasat, and SES to demonstrate how they could take care of the organization's space communication needs in the future. NASA Commercial Services Project Eli Naffah said that the plan is "to allow the constellation to reach the end of its life and the commercial companies will have to come up with a different way of providing communication services to our missions."
Back to the planet Earth, Vietnam maintained its position among the top 10 best countries for software outsourcing. According to the Vietnam Association for Software and IT Services (VINASA), the country's software and information technology service industry made a bold mark on the global IT sector over the past two decades. In 2021, its total revenue reached over US$3 billion and added nearly 300,000 workers. VINASA President Nguyen Van Khoa said that enterprises "have been doing proper investment and research on integrated platforms and solutions" to access new technologies for their operations.
Australia's Department of Health (DOH) will be extending its IT outsourcing deal with homegrown tech firm Datacom for three more years to accelerate its migration to the public cloud. This extension follows an "intensive period of work" in which Datacom worked on reconfiguring the agency's IT infrastructure to cope with the impacts of the pandemic. The firm said that the new contract will contain "new capabilities aimed at enhancing services and driving cost savings" to the health department's processes.
On the other side of the globe, Latin America is facing an "enormous deficit" in skilled tech professionals. Raccoon.Monks Human Resources Director Diego Bertolini said that the entry of international companies into the region, combined with their competitive salaries and benefits, adds a "great challenge" to local firms who are also looking for qualified workers. Last year, market research company International Data Corporation (IDC) reported that the LatAm IT market grew by 8.5%. However, a separate study by international consultancy firm PageGroup revealed that the region could have 48% fewer IT specialists than what the market demand requires. To address this dilemma, LatAm countries have laid out different initiatives for the tech sector including training young people to enter the sector.
Meanwhile in Europe, after two years of lockdowns and restrictions, the number of job postings in Switzerland is returning to its pre-pandemic levels as it grew by 1.5% month-on-month in April. According to the latest Michael Page Swiss Job Index, the IT industry is leading the job ads growth with 10.5% monthly growth and 45.2% year-on-year. Most regions also showed positive growth in advertised jobs with the Lake Geneva region recording the highest growth with 4.4% monthly and 41.1% year-on-year. In contrast, hiring activity in South Africa declined by three per cent during Q1. Jobs portal CareerJunction said this dip could be attributed to the rise of "digital nomads" in the IT industry, as well as increased emigration of workers now that the government is easing travel restrictions. Digital nomads are individuals who prefer to work remotely from anywhere in the world. Nonetheless, as a result of the lifting of the National State of Disaster in the country, CarrerJunctions expects remote work opportunities to drop in the coming months.
On to a new acquisition, Indian multinational corporation Wipro announced the $540 million acquisition of global SAP consulting firm Rizing Intermediate Holdings. In a statement, Wipro said that the acquisition will significantly expand its breadth of capabilities in helping businesses transform into intelligent enterprises. Wipro CEO and Managing Director Thierry Delaporte said that "Rizing's complementary consulting capabilities and strong client relationships" will help create "one of the most differentiated SAP services in the marketplace."
Speaking of advancement and growth, the outsourcing industry in the Caribbean is showing signs of recovery from the pandemic as it welcomes Business Process Outsourcing (BPO) provider Iterum Connections shores. Opening a contact center in Kingston, Jamaica, the firm is the first BPO operator to open a new facility in the country post-pandemic. In a press release, the firm said that the new center will be used to serve clients from the United Kingdom (UK) and North America. Iterum Connections CEO Miro Batista said that they have chosen Jamaica as it is a "hotbed of excellence in all things CX." At the same time, The Dominican Republic earned another contact center facility through the launch of GlowTouch's new office in Santo Domingo's Plaza Central. GlowTouch President and Founder Vidya Ravichandran said that this expansion will bring in "hundreds of new jobs" in the country as they add more services and clients to their portfolio. The brand-new facility is the latest in a series of growth initiatives that GlowTouch has recently undertaken. Lastly, global digital engagement services company ModSquad officially launched its new facility in San Jose, Costa Rica. The US-based firm explained that Costa Rica is an ideal expansion location due to its economic strength, skilled and educated talent pool, and business-friendly environment. ModSquad CEO Amy Pritchard added that "Costa Rica has a culture that embraces innovation and cultivates the knowledge-worker economy."
Abundant growth everywhere!
Tech giant Infosys recently launched its new cloud platform called Infosys Cobalt Financial Services Cloud aimed at enterprises in the financial services industry.  This new platform is a secure, vertical cloud platform that helps companies accelerate their cloud adoption, rapidly build cloud-native business platforms, drive business agility and growth, foster innovation, and deliver a personalized customer experience. Infosys President Mohit Joshi explained that the Infosys Cobalt Financial Services Cloud "is designed ground up exclusively for enterprises across the vertical to achieve these outcomes and drive speed to value."
After being entangled in a data gathering controversy, conversational AI software provider Loris  secured $12 million in its recent Series A funding round led by capital investment firm Bow Capital. The contact center firm said that they plan to use the funds to expand their AI capabilities to generate voice-of-customer insights and efficiently and effectively scale the 'human touch' of customer support. Loris is well-known for its chatbot software that is designed to coach customer service reps rather than respond to customer requests.
Canada's restaurant franchise Freshii is jumping on the outsourcing train by hiring front-facing employees in Central America through their virtual cashier called "Percy." "Percy" is a SaaS technology platform that is aimed at addressing the country's biggest dilemma — staffing shortages. Despite this development, the firm has drawn criticisms from the public for automating customer care roles. Canadian Labour Congress (CLC) President Bea Bruske said that the company is exploiting workers from other countries with "lesser working standards… [and] much smaller minimum wage," when local students could take on the job. The Ontario Minister of Labour, Training and Skills Development added that outsourcing cashier jobs are "outrageous," and "moves entirely in the wrong direction." Freshii maintains the virtual cashier helps redirect staff to "higher-value work."
In new-age employment updates, did you know that people tend to be less creative during online meetings? In a study published in the Nature Journal about how different work environments affect the creativity of people, researchers found out that workers who are meeting in person came up with 15% more ideas than those who only met online. The report said that "videoconferencing hampers idea generation because it focuses communicators on a screen, which prompts a narrower cognitive focus." Researchers suggest prioritizing "creative idea generation during in-person meetings" while other days could be spent remote working.
Speaking of remote work, nearly half — or 41% of UK employers — said that hybrid working boosted their organizations' productivity. According to a survey from the Chartered Institute of Personnel and Development (CIPD), only 18% of employers reported a decrease in their productivity while working. However, CIPD noted there is a potential mismatch between the ways organizations want their employees to work and how their people want to work and employers need to listen and be open to testing, learning, and adapting to what their workforce needs.
Its neighboring country Ireland is facing renewed calls to change some conditions in their proposed remote working law which is designed to give employees the right to request for remote work arrangements. Worker's unions said that the conditions within the bill are mostly in favor of the employer in regards to grounds for refusal and appeal. On the other hand, employers said that the government should consider financial support for businesses. Grow Remote Employers Lead Joanne Mangan said, "We encourage the committee to allow for appeals to the WRC [Workplace Relations Commission] to be based on the substantive decision of the employer, not merely on procedural grounds." The Irish government said that it will consider these concerns as it prepares to enact the legislation this June.
It is indeed a pivotal moment in labor force history!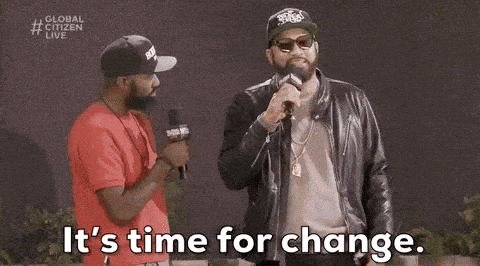 Tuesday, May 3, 2022
NEWS THIS WEEK
02 May 2022
29 April 2022
28 April 2022
27 April 2022
26 April 2022
Read more Inside Outsourcing Newsletters here: