Welcome to Inside Outsourcing: The Outsourcing Week in Review
THE WEEK IN REVIEW
The Philippines' national capital region (NCR) has registered 4.4% year-to-date growth in economic activity compared to 2021, suggesting positive signs of recovery. According to the Philippine Statistics Authority (PSA)-NCR, this effectively reverses the 10% contraction in 2020. PSA-NCR Regional Director Paciano Dizon, said the capital's growth was slower than other regions in 2021 due to strict pandemic-induced lockdowns. Still, the region remained to be the largest economic contributor with 31.5% in 2021. Asian Institute of Management Economist John Paolo R. Rivera expects NCR's economic output to "grow at a faster rate," assuming that no other major disruptions occur. On the other hand, analysts are also expecting the annualized inflation rate in April to increase by 4.6%. A poll conducted by BusinessWorld showed that this estimate is near the midpoint of the 4.2% to five per cent forecast released by the Bangko Sentral ng Pilipinas (BSP). China Banking Corp. Chief Economist Domini Velasquez said that the higher inflation in April was driven by persistently elevated crude oil prices in the world market. Meanwhile, Security Bank Corp. Chief Economist Robert Dan Roces said inflation is likely to peak in Q2, before easing above four per cent for the rest of the year.
As economic recovery begins, the Philippines welcomes yet another foreign firm into its shores with the arrival of New York-based Healthcare Business Process Outsourcing (BPO) firm Anthem, Inc.. In a statement, Anthem Strategic Operations Head Stella Aquino said that they are eager to locate in Iloilo as it has a strong base for nursing professionals. Anthem Diversified Business Group COO Rajat Puri added that they are looking to further explore the country's pharmaceutical technology sector once they have settled in the country. For his part, Department of Trade and Industry (DTI) Secretary Ramon Lopez is excited about the prospect and disclosed that potential outsourcing investors could expect better connectivity in the country due to an increased interest in telecommunications and digital infrastructures.
In Davao City, global BPO solutions provider OfficePartners360 (OP360) is opening 500 on-site and remote job opportunities for locals. OP360 President Ben Roberts called their arrival in the city a "major milestone and watershed moment" for the firm as they go outside Cebu for the first time. Close to 100 applicants attended the company's initial hiring event and sat in on initial interviews with the OP360 Recruitment Team. OP360's Davao site is expected to officially launch in the third quarter of the year.
Meanwhile, banking on the Philippines as an "emerging digital economy in the ASEAN region," cyber security company CYFIRMA recently launched its external threat visibility platform services. The Singapore-based firm's proprietary cloud-based threat discovery and cyber-intelligence platforms — called DeCYFIR and DeTECT — are expected to help businesses analyze and correlate information from their hackers' databases to gain more insights into their methods. This would be beneficial to the Filipino business community as according to a Statista report, the number of cyberattacks in the country reached around 1.76 million only in the first quarter of the year. However, cybersecurity readiness remains low despite the onslaught of these attacks.
Always check the link before clicking!
Real estate firm Colliers saw a spike in the office take-up during Q1 of 2022 as BPO firms and traditional occupiers dominate the office market with 26,400 square meters (sq.m.). In its latest market briefing, Colliers explained that this increase is due to "rental corrections and the availability of new office buildings in major business districts." Colliers Senior Director, Office Services-Tenant Representation Dom Fredrick Andaya expects the accelerating trend to continue especially with the return-to-office mandate and multiple expansion plans slated in the country. Additionally, Colliers emphasized that the economic reforms approved by the government could positively impact the investment climate in the Philippines. The firm stated that the passage of these laws could attract more foreign investors to the country and in turn lead to "greater demand for office space." To get ahead, the real estate firm advised landlords to seize opportunities from these legislative measures and secure leases, especially from expanding multinational and outsourcing firms. Colliers also recommends exploring office options in established business districts such as BGC and Makati.
At the same time, real estate giant Ayala Land Inc. (ALI) remains optimistic about business recovery as remittances from Overseas Filipino Workers and revenues from the outsourcing industry continue to soar this year. During the firm's annual stockholders' meeting, ALI stated that they have not seen "any kind of meaningful contraction or departure" from any of its four major BPO tenants despite the two-year lockdown. In contrast, expansion in the outsourcing sector continues while traditional space occupiers are moving to newer buildings like Ayala Triangle Tower Two and One Ayala.
In work and employment news, about 83% of Filipino workers still prefer a hybrid working arrangement over other on-site options. According to the latest sentiment survey by the Information Technology Business Process Association of the Philippines (IBPAP), an even higher proportion of its members' employees prefer hybrid work despite the government's return-to-office orders. IBPAP President Jack Madrid said that as the industry moves toward the "new normal," there is a high possibility that hybrid work would be accepted in most companies. However, the IBPAP head noted that this is not a "one-size-fits-all" situation as there are jobs that still need to be done in the office. Madrid stated that it would be interesting to see how companies would explore the "broad range of work models" based on their industry, client, and investor.
However, the Fiscal Incentives Review Board (FIRB) stands firm on its return-to-office mandate, especially in the IT-BPO sector. FIRB Secretariat Head and Finance Assistant Secretary Juvy Danofrata said that the work-from-home (WFH) setup is only "a time-bound temporary measure to address the work constraints at the height of the pandemic." With the vaccination rate increasing and the threat of the virus decreasing, Danofrata stated that it is time for employees to physically report to their offices.
Recently, President Rodrigo Duterte released an order to bring back 100% of the workforce in areas under Alert Level 1. In line with this, Concentrix — the biggest BPO firm in the Philippines — is getting ready to lose its tax incentives from the Philippine government. Despite the FIRB's orders, Concentrix Regional General Counsel in the Asia and Pacific Michael Montero said that they are keeping their hybrid work setup and allowing 60% of their employees to continue working from home. He explained that their decision is based on what their clients and employees want. Montero added that they have to "retain the status quo" to keep everyone happy and productive at work.
In the macroeconomy, Department of Finance (DOF) Secretary Carlos Dominguez is urging Japanese businesses to invest in the Philippines — particularly those in the fields of telecommunications, media, transportation, and renewable energy. During an investor briefing in Japan, Dominguez said that now is "the best time" to further expand in the nation due to its recent positive developments. The national economy is "swiftly recovering" post-pandemic and has recorded a 7.8% GDP growth in Q4 2021. Dominguez added that the Philippines' full-year economic performance can now be compared to its neighbors and credit rating peers.
To lift the spirits of job seekers, DTI Secretary Ramon Lopez disclosed that the foreign direct investments (FDIs) secured by the Philippine government last year could bring in more job opportunities in the country. In 2021, the Philippines recorded its highest FDI net inflow ever with US$10.52 billion, bringing the country from the sixth to the fourth spot in the Southeast Asia region in terms of FDIs. Moreover, during the Duterte administration, the annual average of FDI inflows grew three times to US$9.1 billion compared to the previous administration. Lopez said that these big investments are expected to create more employment for Filipinos.
Online education platform Edukasyon.ph celebrated Labor Day through the launch of its Tech-Voc Career Accelerator Program (TVCap). The firm explained that this program intends to "transform youth interest into a serious passion" in the technical-vocational (tech-voc) industry. Edukasyon.ph will be partnering with the Employers Confederation of the Philippines (ECOP) in conducting research on the Tech-Voc Education and Training (TVET) in the country, as well developing the skills of participants in its core programs. The accelerator program will be open for Grade 10 pupils, Grade 11 and 12 technical-vocational-livelihood (TVL) students, non tech-voc and tech-voc college students, as well as tech-voc schools and companies.
The European Union's (EU) environmental conservation initiatives could affect its trade partnerships with developing economies, including the Philippines. International Trade Centre Food and Agricultural Trade Expert Tobias Dolle said that these initiatives could bring changes in production and supply chain strategies around the world. To avoid problems and disruptions, Dolle is urging developing countries to prepare their domestic business environments and micro, small and medium enterprises (MSMEs) for the anticipated trade impacts. He also stressed that developing countries must consult and coordinate with the EU over these green initiatives to enhance their respective domestic business environments.
Guess it's time we step up our sustainability efforts to keep up with the world!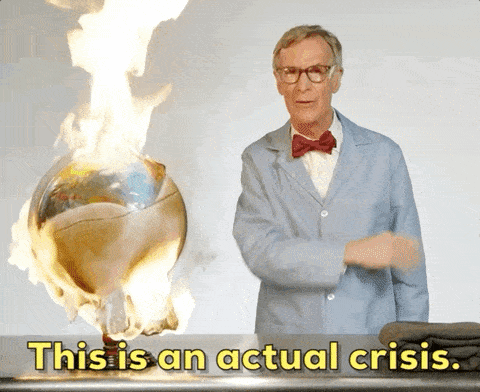 Thursday, May 5, 2022
NEWS THIS WEEK
04 May 2022
02 May 2022
29 April 2022
28 April 2022
Read more Inside Outsourcing Newsletters here: