Welcome to Inside Outsourcing: The Outsourcing Week in Review
THE WEEK IN REVIEW
See what 's happening in the Philippines outsourcing scene this week. We got numbers, winners, and projections that are gonna get you that much-needed dose of hope.
The Contact Center Association of the Philippines (CCAP) is confident that the Philippine Contact Center industry will hit 9%-11% revenue growth by the end of 2022 due to the stronger demand for voice and back-office business processing in the country. According to CCAP President Mitch Locsin, the COVID-19 pandemic "spurred a lot of companies to finally outsource everything." He added that the peso depreciation against the US dollar benefits the IT-BPO firms in the Philippines. The CCAP chief hopes to reach over $30 billion in revenues this year, up from 2021's $24.6 billion.
➤ CCAP is holding its annual Contact Islands conference this week (19-21 October) on the picturesque white sands of Boracay. Your beach-friendly team at Outsource Accelerator are there!  Are you coming? Come say hello!
The national government is also optimistic about the industry's growth this year. In a statement, the Malacañang Palace revealed that three major IT-BPM firms — Concentrix, Sutherland, and Alorica — would embark on a "hiring spree" to create 56,000 jobs in the country within the next few months. Specifically, Concentrix is expected to open at least 30,000 new jobs for Filipinos, and Alorica is looking for 11,000 new employees. Meanwhile, Sutherland is eyeing to hire 15,000 individuals for its planned expansion in the Ilocos Region, Tacloban, Aklan, General Santos City, Cagayan de Oro, and Lucena. Malacañang added that the Department of Trade and Industry (DTI) secured a commitment from IT-BPM trade and advocacy groups to increase seats and jobs in the country to at least one million.
Speaking of expansion, outsourcing solutions provider SuperStaff launched a new call center facility in Angeles, Pampanga, barely three months after opening one in Clark. SuperStaff CEO Matthew Narciso said the short time between their Clark and Angeles launch is a "welcome surprise" as their client demand increased. He also hinted at a third new site outside of Manila "in the very near future" as the market for timely and affordable offshore Filipino talent grows. At the same time, BPO provider VXI Global Solutions recently opened its fifth site in Davao City, aiming to generate 5,000 jobs in the area. VXI is the largest employer in the Davao Region, with about 7,000 employees. The Davao City Investment Promotion Center (DCIPC) also recognized the firm for its outstanding contributions to the city's economic development initiatives. VXI Senior VP and Country Manager Eppie Titong said they are very proud of their achievements in the province and are excited to grow their team even further with the new site's launch.
Digital outsourcing services provider TaskUs is partnering with the local government of Imus, Cavite, to provide basic outsourcing skills training to the city's populace. Under the agreement, TaskUs will help in conducting language tests, teaching communication skills, helping with client relations, and promoting health and wellness in the workplace. The Imus municipal government, meanwhile, will foot the bill for classroom space, meals, and stipends for the pupils. The project's pilot phase will involve approximately 150 Imus Vocational Technical School students. Maanwhile, BPO firm OfficePartners360 (OP360) introduced its pay-per-ride shuttle service called OP360 Mobility in Cebu. Catering to almost 3,000 employees, this service aims to deliver a "more convenient and cost-effective" life to their staff while promoting sustainability. OP360 partnered with tech provider Hagibis Ventures, transportation service SWAT Mobility, and car rental agency Cebu Trip Rent-a-Car to make this project possible.
Another outsourcing firm going green is Teleperformance. The company recently signed a deal to source 100% renewable energy from Aboitiz Power (AP) retailer Adventenergy, Inc for its facility in Sucat, Paranaque, and Bacolod City. TP Philippines CEO Francisco Lara said the partnership highlights their goal of leaving a positive impact on the country and the environment. TP also hopes that the deal will prompt other BPOs in the country to make environmentally conscious choices in their operations.
Customer experience (CX) solutions and technology provider Concentrix became the Grand Winner of Wellness Company of the Year in the 2022 Asia CEO Awards for the second straight year. The award recognizes the firm's efforts in providing superior care for the health and well-being of its employee, especially during the pandemic. Concentrix SVP and Country Leader Amit Jagga said these honors are a testament to the company's "unwavering commitment to prioritize the wellbeing, health, and safety of our staff and their loved ones." Concentrix is the country's largest private employer, with more than 100,000 Filipino workers.
Meanwhile, outsourcing provider BruntWork recorded a 181% year-on-year revenue growth in Q3 with nearly 1,000 active agents. BruntWork CEO Winston Ong said that the great resignation and flexible work-from-home policies enabled them to achieve record growth through the pandemic and beyond. He also announced that while the Philippines remains their "core market for hiring top talent," BruntWork is now recruiting from other countries to expand its global footprint.
The Commission on Higher Education (CHED) signed a memorandum of understanding (MOU) with the IT and Business Process Association of the Philippines (IBPAP) to help equip more Filipinos in the IT space. Under the MOU, CHED will offer more ICT programs in colleges and universities to improve the ICT competencies of students. IBPAP President Jack Madrid said that the initiative would be implemented nationwide. CHED chair J. Prospero de Vera added that the partnership is in line with the administrative order of President Ferdinand Marcos Jr. to bolster the country's digitization.
With all these development and expansions, Philippine Senate President Juan Miguel Zubiri and Senator Sherwin Gatchalian believe that the Business Process Outsourcing (BPO) industry is enough to mitigate the impacts of a possible ban on Philippine Offshore Gaming Operators (POGOs). During a senate hearing, Gatchalian said that BPOs could take up the office spaces left behind by POGOs. Zubiri added that the sector could bring more job opportunities to Filipinos than the gaming operators. The senate president also pointed out that POGOs could cause foreign relations issues with China as the country is tightening its noose on the sector. Currently, most senators are reportedly opposing the continued existence of POGOs in the country.
In other news, the Board of Investments (BOI) approved PHP125.7 billion (US$2.13 billion) worth of investments during President Marcos, Jr.'s first 100 days in the national office. According to a DTI report, the top industries given the green light belong to administrative and support; real estate activities; electricity, gas, steam, and air conditioning supply; financial and insurance; and manufacturing sectors. These approvals are expected to generate 9,000 new jobs for Filipinos. On the other hand, investment approvals by the Philippine Economic Zone Authority (PEZA) slid 10% y-o-y in Q3 as global economic uncertainties worsened. According to data released by the agency, the PEZA board only secured 58 new and expansion projects worth about P17.142 billion (US$290 million) compared to last year's P19.145 billion (US$324 million). PEZA OIC Tereso Panga said that the decline could be attributed to the lower baseline for investments approved last year and the surging fuel cost in the global market due to the Russia-Ukraine war. Nevertheless, the new projects are expected to generate $877.807 million worth of exports and create 13,904 jobs in the Philippines.
Remote work throughout the Asia Pacific (APAC) region could continue as 56% of organizations plan to make this model available to all employees by 2025. According to research by real estate consultant JLL, companies would rethink their office spaces, invest in new technology, and prioritize sustainability "as hybrid work becomes more entrenched in corporate culture." The paper also stated that the shift to hybrid work placed a "greater emphasis" on how companies can support employees' mental well-being and maintain productivity.
The Department of Information and Communications Technology (DICT) is partnering with networking solutions provider Cisco to support hybrid work arrangements in the Philippines. This collaboration was made after a Cisco study revealed that Filipinos benefited more from this arrangement than their ASEAN counterparts. Productivity among Filipino workers improved by 75%, work quality rose by 79%, and job knowledge and skills improved by 82%. As for internet connectivity problems, DICT Secretary Ivan Uy said they would continue improving the country's internet connectivity to promote remote working even in far-flung provinces in the Philippines.
Is your zip code rich? According to Commission on Audit's (COA) latest financial report, Quezon City (QC) remains the wealthiest city in the Philippines with ₱451 billion (US$7.66 billion) in assets. Cebu, meanwhile, bagged the title of the country's richest province — for eight consecutive years! — with ₱215.27 billion (US$3.66 billion) in assets. COA's 215-page report covered the financial statement of 1,676 local government units in the Philippines. The agency added that there was 97.7% compliance by the 1,715 LGUs in submitting their financial statements for audit.
About 54% of Gen X and Millennial parents noticed an improvement in their well-being due to the increased integration of digital tools in their jobs, said insurance firm Manulife Philippines. In its latest study, Manulife revealed that the pandemic-driven digitalization and new normal conditions are already impacting Filipino families — improving their stress levels and bonding time with their families. The personal growth of Filipino parents also improved as they can now nurture personal interests and hobbies while still being productive at work. Manulife PH Chief Marketing Officer Melissa Henson explained that they commissioned various studies over the past couple of years "to better understand our customers and get a good sense of how the pandemic has been impacting them, their behaviors, their outlooks, their attitudes, their goals."
Here's to a healthy happy workforce!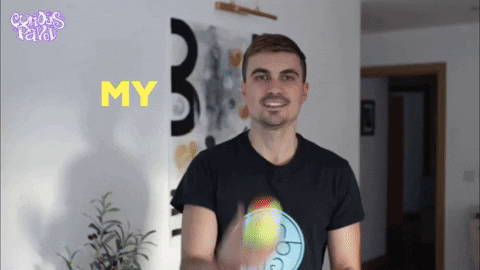 Thursday, October 20, 2022
NEWS THIS WEEK
19 October 2022
18 October 2022
17 October 2022
14 October 2022
 13 October 2022
Read more Inside Outsourcing Newsletters here: