Welcome to Inside Outsourcing: The Outsourcing Week in Review
THE WEEK IN REVIEW
Did you know that outsourcing is continuously thriving around the world? And the content of this week's newsletter is just one proof of it. Read now and be amazed! 
South Africa (SA) came out as the most-favored customer experience (CX) offshore delivery point in the latest Ryan Strategic Advisory Front Office BPO Omnibus Survey. According to the poll, the country's market share rose by 65% in 2021 due to the popularity of Cape Town and Western Cape in the offshore delivery industry. Further growth is expected in the sector as  mayoral committee member Alderman James Vos said that more offices are still scheduled to open in Q4. This is SA's second consecutive year at the top of the list.
Meanwhile, Webhelp's office in Durban, SA grew almost sevenfold in just one year after its launch. Webhelp SA Managing Director Tammy Chetty attributed this success to the "resilience and sales ability" of their local workforce, as well as the government's support. Due to this accomplishment, the France-based BPO firm announced that it would soon employ 674 young people at its Umhlanga Ridgeside office to accommodate new and existing clients.
To ensure continued success in the tech industry, President Cyril Ramaphosa announced that South Africa is now ready to pursue possible partnerships with the Kingdom of Saudi Arabia. During his state visit to the country, Ramaphosa said that South Africa's services sectors and professional skills are highly regarded across the Middle East. He added that he would like to boost ties in ICT, mining technologies, and renewable energy, among others. The President was able to finalize investment deals worth about $15 billion between the two countries during his visit.
Down in Australia, companies are reportedly turning to BPO providers and cloud technologies to power their hybrid contact centers. According to research and advisory firm Information Services Group (ISG), a growing number of Aussie enterprises are outsourcing their contact centers to meet the challenges posed by remote work, accelerated digital adoption, and the return of industry jobs from offshore. ISG Global Business Services Jarrod Magill added that cloud-based and outsourced contact centers are making them "more resilient and agile." On the other hand, ISG admitted to seeing a downward trend in cloud-based anything-as-a-service (XaaS) projects that are successfully signed into deals in Q3. ISG EMEA President Steve Hall said that the demand remains sizable, but spending is dipping due to "rising interest rates, energy shortages, supply chain disruptions, and continuing inflation." Across Europe, the XaaS demand registered its lowest quarterly growth at five per cent between July and September 2022.
New Jersey-based BPO provider BBC Global Services recently acquired live chat provider SYNERGYCHAT to bolster their customer support outsourcing capabilities. According to a press release, BBC plans to utilize this deal by offering SYNERGYCHAT contact center functionalities to their clients. BBC Global Services Michael Yablonowitz said that "modern live chat services are the "perfect complement" to the firm's already robust outsourcing services. Similarly, tech solutions provider Beeline will acquire workforce solutions company Utmost. Beeline CEO Doug Leeby said that this deal is exciting as it complements and accelerates their strategic roadmap and delivers clever and unique solutions to their customers. The acquisition of Utmost will also allow smaller and mid-size companies to better customize the management of their extended workforces, as well as allow enterprises and partners to tailor contingent workforce management for internal divisions and new markets.
Outsourced finance and accounting services provider VentureCount announced a strategic partnership with fintech Boost Holdings and its affiliates. According to VentureCount's Co-Founder and Partner Alex Diaz-Asper, this partnership broadens their service offering, expands their geography, and brings additional talent to the organization. Meanwhile, Boost Founder and CEO Mario Curci noted that this partnership would expand their capabilities and accelerates their domestic and international growth plan. Meanwhile, tech solutions and services provider Outsource Group secured three new contracts for its fast-growing OSG Cloud business. These new partnerships include logistic company TST Group, software provider Maestro, and luxury bedding brand Bedeck. These deals bring OSG Cloud's customer base to over 50 companies and help span its services across Europe, the Middle East, Africa, and North America. Outsource Group CEO Terry Moore said that they are expecting the extremely strong demand for OSG Cloud to continue as companies prioritize cyber resiliency and disaster recovery services.
At the same time, business process innovation firm iCXeed announced that it is now offering customer experience management (CXM) services. In a statement, the firm said they are disrupting the BPO industry by eliminating the need for traditional customer service and modernizing the brand experience to unlock customer value and accelerate digital growth. iCXeed Founder and CEO Arthur Nowak said that the company is "driven by a common ambition to deliver less service and create more value for clients and their customers." iCXeed unique value-demand services are created by fusing automation and AI-enabled technologies with unleashed CX expert talent.
The outsourcing conglomerate Accenture was named as the overall Data and Analytics (D&A) leader and star performer by analyst firm Everest Group for the fourth consecutive year. The report highlighted Accenture Applied Intelligence's IP-led approach to D&A services delivery, its strong adoption in the marketplace, increased growth across geographies and industries, Centers for Excellence, and AI innovation hubs. Reacting to the recognition, Accenture Global Lead for Applied Intelligence Sanjeev Vohra said that the report "highlights our capabilities to help clients transform their businesses as they respond to the need for total enterprise reinvention."
Information technology (IT) giant Cognizant started giving its employees its promised 10% salary hike this year. According to a report in Economic Times, the firm conveyed to its employees last week that "formal eLetters" with the new salary package would be out, with the hikes taking effect from October for levels up to associate director. However, the company mentioned that its employees in Germany and France might have to wait a bit more to get new salary hike letters because of local worker law rules. Cognizant is the latest IT firm to provide merit salary increases (MSI) amid increased macroeconomic headwinds and a tight labor market. Days after speaking out against moonlighting, tech services giant Infosys announced that they are now allowing its employees to take up 'gig' work as long as it has prior consent from managers and does not pose a conflict of interest. The company added that they are counting on their workforce to ensure that this does not impact their ability to work with the company effectively. This development comes at a time when the debate around moonlighting or dual employment grabbed multiple headlines in India's business world. IT giants Wipro, Tata Consultancy Services (TCS), and HCL Technologies made it clear that taking up 'gig' work outside the company will not be tolerated.
About 88% of employees from India's top IT companies are ready to quit their current jobs to explore a flexible working arrangement, said staffing services firm CIEL HR Services. Out of them, around 46% – which is mostly comprised of mothers and caregivers – are looking for work-from-home (WFH) opportunities as their current employers want them to return to offices. Another 46% are willing to leave for better-paying jobs. The rest — about eight per cent — want to quit because they see their employer's demand to return to work as restrictive. CIEL's report stated that returning to the office is especially difficult for scores of IT employees who had relocated to their hometowns or elsewhere away from the office location during the pandemic.
Slovenia is seeing high demand for foreign workforce, with the Employment Service receiving 54,000 work permit applications between January and September 2022. According to the Slovenian Press Agency (STA), the number of applications is expected to reach a record-high of 63,000 by year-end. Employment Service Director Marko Bošnjak attributed the growth in applications to significant structural discrepancies in the labor market.
The four-day workweek trial of some companies within the United Kingdom (UK) is resulting in a surge of applications from interested job seekers. In an interview with CNBC's Make It, Helen Brittain, HR Director at environmental consultancy Tyler Grange, said that their recruitment page's traffic went up by 60% while company inquiries rose by 534%. At the same time, gaming-focused communications consultancy The Story Mob reported an "increased intent" from job seekers since implementing a four-day work week. UK's four-day workweek trial started last June 7, 2022, and is slated to last until the end of the year. It has also started in Australia and New Zealand and will be expanded to the United States (US), Canada, Europe, and South Africa.
What's next, the one-day week?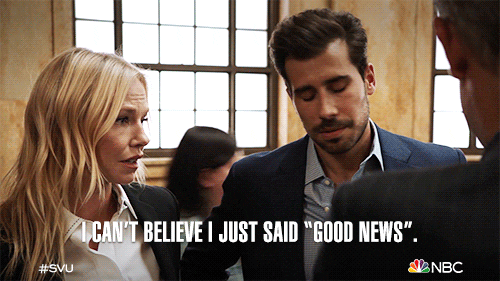 Tuesday, October 25, 2022
NEWS THIS WEEK
24 October 2022
21 October 2022
20 October 2022
19 October 2022
18 October 2022
Read more Inside Outsourcing Newsletters here: