Welcome to Inside Outsourcing: The Outsourcing Week in Review
THE WEEK IN REVIEW
We're bringing you the weekly outsourcing news, so you can stay informed. Today, we're seeing strong growth for the Philippine outsourcing industry and significant government support.
The Philippine IT-BPM sector is expected to remain a major job generator in the next 18 months, according to the Department of Labor and Employment (DOLE). In its latest Labor Market Information (LMI) Report, DOLE LMI Division Head Grace Baldoza said that the industry's full-time employee (FTE) count could increase by seven to eight per cent this year, with artificial intelligence (AI) being the number one employment driver. Baldoza added that the country's IT-BPM segment is on track to earn $59 billion in revenues with 2.5 million FTEs by year-end.
As a testament to this growth, India-based digital health technology firm Optum Global Solutions opened its new headquarters in Makati City, Manila. According to Ivic Mueco, Managing Director of Optum's local unit Optum Global Solutions (Philippines) Inc., their new HQ will provide Filipino employees a bigger and better space to expand their knowledge and nurture their talents. "This way, we are able to provide the best care for our clients while opening up more growth opportunities for our employees," Mucio added.
Aside from the metro, real estate consultant Colliers is seeing a significant increase in provincial office transactions driven by the expansion of Business Process Outsourcing (BPO) firms. Colliers Market Analyst Tricia Pacete revealed that their data showed an additional 63,000 square meters (sq.m.) of office spaces that were closed in Q3, reaching a total space of 145,000 sq.m. for the first nine months of the year. More than half, or 56%, of these transactions were made by BPO companies. Pacete added that BPO companies are chasing after talents who prefer to settle back in their hometowns now that work-from-home (WFH) is allowed in the Philippines. An example of this is the non-voice firm Bingawan Real Estate Virtual Assistants (BREVA), which was recently launched in Bingawan, Iloilo. According to Mayor Mark Palabrica, BREVA was pioneered by the local government and various partners to create more employment opportunities and help revive the economy of the municipality. Palabrica is also encouraging more people to send in their applications, as he promised to open the firm to workers from other towns if it needs more people. BREVA currently serves four United States-based realtors, particularly from Maryland, California, and Florida.
Meanwhile, IT service management company Concentrix is still the top IT-BPM employer in the Philippines, as it recruited an additional 10,000 employees during Q3. According to the same report by Colliers, Concentrix now has 100,000 FTEs in the country. Colliers added that IT-BPM firms are hiring more employees to sustain their expansion plans in the country, especially in the provinces. Outsourcing giant TaskUs Philippines also added 2,534 employees to their headcount from July to August, while Telus International finished the quarter with 7,000 new recruits.
Speaking of the Filipino workforce, labor groups in the Philippines filed a petition for a P100 (US$1.78) daily wage increase with the Regional Tripartite Wages and Productivity Board (RTWPB). Led by the Kapatiran ng mga Unyon at Samahang Manggagawa, the petition was specifically made to aid Metro Manila employees in the country's soaring inflation rate. Kapatiran chairman Rey Almendras added that the salary hike request stems from the need to recover the lost value of salaries, cope with the rising cost of living, and afford a dignified life as a common worker. The current minimum rate for Metro Manila is P570 (US$28.88) per day.
In other news, about 145,000 Filipino learners are projected to benefit from Business Process Management (BPM) firm Accenture's skills training initiative called Skills to Succeed (S2S) Academy. The program, which is a joint project between Accenture and Technical Education and Skills Development (TESDA), is seen to enhance Filipinos' employability through talent upskilling. Accenture Philippines Country Managing Director Lito Tayag also noted that the free online learning program addresses skills gaps and helps prepare learners for their career tracks.  Over 100 modules that enhance employability are now available through The S2S Academy. Similarly, the Department of Information and Communications Technology (DICT) opened access to free Google Career certificates in the field of Information and Communications Technology (ICT). According to DICT Secretary Ivan John Uy, the program will make "right-skilling and right-tooling" more accessible to Filipinos who are interested in taking part in the industry. The DICT added that the free courses would cover Data Analytics, User Experience Design, Project Management, and IT support. Individuals who are aiming to take part in the program may apply through DICT's regional offices.
Talent solutions provider and Outsource Accelerator (OA) Source Partner Eclaro is ending the year with around 4,300 Filipino scholars through its Impact Sourcing initiative. Giving out $4.5 million in scholarships so far, the program aims to help young Filipinos attend Eclaro Academy — the firm's full-fledged academic institution — at no cost. Aside from their scholars, the company also recently held a Filipino-themed year-end party to celebrate its workers who have stayed within the year for at least five to ten years. This is the firm's first on-site party since the pandemic started.
Continuing to work towards developing the country into a digital economy, the Philippine government is strengthening its efforts to promote science, technology, and innovation. Department of Trade and Industry (DTI) Secretary Alfredo Pascual recently noted that the Philippines climbed 12 notches from 83rd place to 71st in the recent Network Readiness Report (NRI) released by Washington DC-based think tank Portulans Institute. To sustain this significant development, Pascual said DTI has several projects in its pipeline that focus on developing the country's digital economy's competitiveness. This includes the enactment of the proposed Internet Transactions Act (ITA) and amendments to the e-Commerce Act, upskilling and reskilling of human capital, and the automation of several government processes.
At the same time, Pascual is encouraging German companies to invest in the Philippines, specifically in the IT-BPM and electric vehicles (EVs) sectors. During the 2022 Philippine-German Business Forum, the trade chief said that the country's IT-BPM talent could assist the German government in hitting its hit its digitization objectives as Filipinos are used to supplying outsourced services to Fortune 500 companies in the world. The DTI Secretary also highlighted several tax reforms to entice German investors, including the Foreign Investments Act, the Public Service Act, and the Retail Trade Liberalization Act.
In economic news, the Philippines' Department of Finance (DOF) Secretary Benjamin Diokno is expecting a seven per cent growth —  one of the strongest economic performances in the world — by year-end. Diokno said that the country's economic recovery is gaining strong traction, saying that despite a gloomy economic outlook globally, the domestic economy is looking bright. During the third quarter of the year, the country's gross domestic product (GDP) closed at 7.6%. The government's revenue collections had also reached P2.9 trillion by the end of October, up 18.3% from last year. "We are now at 89% [as of October] of our goal for 2022. So, we are very optimistic that we will exceed our targets," Diokno stated. On the other hand, the government's growth projections for 2023 dipped to six to seven per cent following the depreciation of the peso and high inflation. Set previously at 6.5 to eight per cent, the country's economic managers said that the downgrade has also taken into account the anticipation of a global recession. However, the Development Budget Coordination Committee (DBCC) said that they are maintaining their 6.5 to 8.5% growth target for 2024-2028.
New York-based Global Source Partners is also stating that the Philippines' strong economic growth may not be sustained as global headwinds build up. According to Global Source analyst and former DOF undersecretary Romeo Bernardo, the consumer's eroding purchasing power, rising inflation, and high-interest rates will "trim firm profitability and threaten the liquidity and solvency of the less credit-worthy corporations, especially those with unhedged foreign debts." Bernardo added that the current credit crunch would dull investment appetites even more and affect the labor market. Global Source is expecting a five per cent GDP growth for the Philippines in 2023, below the government's six to seven per cent target.
Despite Global Source's gloomy projections, top corporate leaders in the Philippines are looking at 2023 with high hopes. Frederic DyBuncio, President and CEO of SM Investments Corp, said that they will continue investing in the company's growth next year. Meanwhile, Globe Telecom Inc. CEO Ernest Cu stated that they are banking on their ecosystem of digital solutions to take their businesses further. And while the banking industry saw ups in digital payment solutions in the course of the pandemic, Bank of the Philippine Islands (BPI) Teodoro Limcaoco said that the country's "young, confident, [and] digitally oriented population" will continue boosting the Philippine economy in 2023.
Looking forward to a great 2023!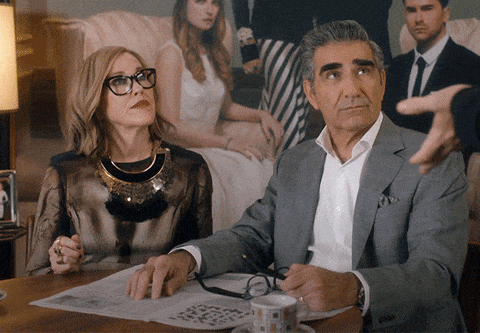 Thursday, December 8, 2022
NEWS THIS WEEK
07 December 2022
06 December 2022
05 December 2022
02 December 2022
 01  December 2022
Read more Inside Outsourcing Newsletters here: