Welcome to Inside Outsourcing: The Outsourcing Week in Review
THE WEEK IN REVIEW
Want to know what's going on in global outsourcing? We've got you covered. Inside Outsourcing keeps you on the inside track. You're welcome.
The global BPO market is forecast to hit US$75.89 billion at a compound annual growth rate (CAGR) of 6.5% between 2022 and 2027. In a report by market research firm Technavio, the market is driven by companies shifting their focus on reducing operational costs, the surging number of BPOs (Business Process Outsourcer), and the increasing adoption of outsourced services by IT and telecom providers. However, data breaches could hinder market growth. By region, North America is estimated to contribute 40% to the growth of the global market over the forecast period.
Speaking of growth and expansion, Trinidad and Tobago welcomed four BPOs onto their shores during the fiscal year (FY) 2022. Facilitated by investment promotion agency InvesTT, these BPO firms include Teleperformance, Customer Acquisition Group, and Bill Gosling Outsourcing. iQor also established its 3rd operations facility in the country during FY22. According to the Ministry of Trade and Industry (MTI), the joint investment of InvesTT and their agency — "continues to be an attractive location for foreign direct investment due to our country's open investment climate, low business operating costs, wide-ranging market access, robust infrastructure, and talented pool of labor."
Mergers and acquisitions are not stopping despite a possible economic slowdown. Leading the charge is digital-led customer experience (CX) transformation provider and Outsource Accelerator (OA) Source Partner Hinduja Global Solutions (HGS). The firm announced its acquisition plans — involving financial planning and analytics service provider TekLink International and digital Human Resources Management System (HRMS) firm uKnowva —- that are set to aid the firm's transformation journey. According toHGS Group CEO Partha DeSarkar, the company "has been investing significantly in developing technology-led capabilities to reimagine the CX journey for our clients in an increasingly digital-first world." He added that the synergies of all three firms would help strengthen their existing digital portfolio and allow them to expand in new segments.
Talent advisory firm ZRG has acquired boutique RPO (Recruiting Process Outsourcing) provider Hub Recruiting LLC. ZRG CEO Larry Hartmann said that acquiring Hub adds support for volume hiring in complex sales, engineering, and technical roles in their services. Further, the RPO firm would help ZRG support recruiting for project-based, volume hiring of more senior roles globally. Prior to this deal, ZRG had acquired top culture consulting firm Walking The Talk and entertainment industry search and consulting firm Sucherman Group and SEBA International to diversify their talent management offerings.
Telecommunications provider BT Digital outsourced 400 of their digital agents to BPO giant Tata Consultancy Services (TCS). In a press release, BT said that this move is set to help manage and ramp down over 70% of their legacy technology estate, as well as save £65 million (US$79.8 million) a year. BT's chief digital and innovation officer Harmeen Mehta added that this deal "removes complexity and intensifies our strategic focus on delivering the leading-edge tech to meet our customer's needs and drive growth." Similarly, American telecom Lumen Technologies announced the expansion of its partnership with contact center tech provider Genesys through the launch of Lumen Solutions for Contact Center – Genesys Cloud. Lumen described their new cloud service as an all-in-one contact center solution for enterprise-grade and Public Sector-grade communications, collaboration, and customer experience management. Genesys VP of Partner and Alliances Marc Donnelly said, "Our expanded partnership with Lumen will offer customers a way to orchestrate end-to-end journeys" to their customers globally.
BPO provider iContact BPO further bolsters South Africa's Global Business Services (GBS) industry by launching its new facility in Johannesburg. iContact BPO CEO Clinton Cohen said that the surge in international business inquiries and deals closed by their company during the first half of the year "has been on a sharp upward trajectory." Member of the Executive Council (MEC) for Economic Development Gauteng Tasneem Motara said that the timing of the iContact BPO launch aligns well with the Gauteng Provincial Government GBS initiatives and will undoubtedly contribute immensely to youth employment initiatives and attract global investors in the area.
US-based customer services and software firm [24]7.ai unveiled its new BPO facility at the Shillong Technology Park in Meghalaya, India. Inaugurated by Meghalaya Chief Minister Conrad Sangma, the 400-seater BPO center aims to create over 2,500 direct and indirect job opportunities for the local youths over the next two years. According to [24]7.ai, its international facilities will also be open to offering team members a chance to pursue their careers globally.
Marketing communications firm MullenLowe Group Sri Lanka (MLG) recently launched its new BPO arm called LoweTech. Managed by Dr. Sohan Dharmarajah, the new arm will deliver value at scale through multiple tech-based offerings to clients within and outside the group's portfolio. Speaking at the launch, MullenLowe Group Sri Lanka CEO Thayalan Bartlett said that LoweTech "will seamlessly integrate our new MarTech (Marketing technology) offerings with AdTech (Advertising technology), which is already being delivered through LoweDigital and will complete a holistic digital offering to clients."
Japan-based outsourcing firm transcosmos inc. had two new exciting news last week. First, the firm's Indonesia-based operations are partnering with artificial intelligence (AI) voice technology innovator WIZ.AI to develop a voice bot-powered AI solution for customer experience (CX) services. This partnership will allow transcosmos to offer automated customer services in three main languages, namely Indonesian, Javanese, and Sudanese. WIZ.AI CEO and Co-Founder Jennifer Zhang said, "we are excited about our partnership with transcosmos and are looking forward to helping more clients in the Indonesian market." At the same time, transcosmos will add around 440 square meters (sq.m.) of space in its office in Sasebo, Japan to accommodate its growing business and employ 100 new members. Commenting on the expansion, Nagasaki Prefecture Governor Kengo Oishi called the decision "encouraging news" as it would attract young people to work and stay in the area and help Nagasaki's declining population. Meanwhile, Sasebo City Mayor Norio Tomonaga praised transcosmos' initiative to hire persons with disabilities, as well as offer flexible working hour arrangements and contracts to its workforce.
Despite improvements and expansions, the industry is still not safe from issues. According to new research by software company UJET, customer service chatbots are causing increased frustration levels for 80% of consumers. The data collected from nearly 1,700 consumers over the past 12 months reveals ineffective automation technology — such as chatbots — is causing brands to lose credibility with their consumers. Moreover, 63% said that chatbot-supported interactions failed to give a resolution to their problems, while 72% felt that chatbot use wastes their time. UJET Senior Director of Corporate Communications Justin Robbins said that their findings "highlight the challenges brands face with implementing automation to decrease wait times, improve first contact resolution, and increase customer satisfaction and loyalty." Another frustration are hackers! The telecommunication and BPO industries are the new targets of a persistent intrusion campaign by SIM-swapping hackers, said cybersecurity technology company CrowdStrike. In its latest analysis, the tech firm said that the end objective of this hacking campaign is to gain access to mobile carrier networks and perform SIM-swapping activities. Tim Parisi, a researcher at CrowdStrike, described the attacks as "extremely persistent and brazen."
Integrated resourcing provider ConnectOS recently appointed Scott Frood as its new Sales Director. Bringing in his 11-year experience in various senior roles, Frood will be assigned to spearhead the company's global sales and consulting activity. ConnectOS Founder and CEO Steve Evans said Frood's appointment signals the next stage of growth for the firm, following its expansion across Australasia and into North America and Europe. Concurrently, Contact center services provider Sigma is looking to create 500 new job vacancies in the United Kingdom (UK) within Q1 2023. In a press release, the firm said that the roles will include contact center agents, supervisors, and management positions and will be based across the UK as part of their newly-implemented work-from-home policy. Sigma added that the new hires would add to their workforce, which has reached 4,000 this year.
Nearly all, or 90%, of global executives agree that having ESG (Environmental, Social, and Governance) initiatives correlates with higher profits. A report from the Infosys Knowledge Institute, the research arm of Infosys, found that profit grows by one percentage point for every 10 percentage point increase in ESG spending. Infosys Chief Financial Officer Nilanjan Roy said that "Going forward, sustainability is the way to do business. Organizations have to reorient their business models so that ESG is completely integrated within. That is the only way to maximize stakeholder returns."
The way business is done is evolving!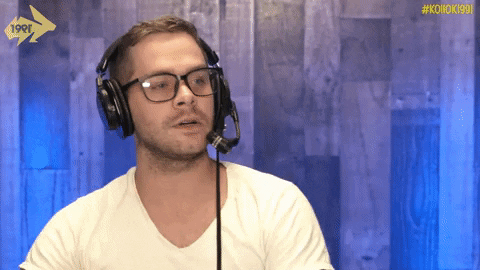 Tuesday, December 13, 2022
NEWS THIS WEEK
12 December 2022
09 December 2022
07 December 2022
06 December 2022
Read more Inside Outsourcing Newsletters here: