Welcome to Inside Outsourcing: The Outsourcing Week in Review
THE WEEK IN REVIEW
IT-BPMs continue to boost the Philippine office market despite predictions of a recession. With the sector's growth, the government is urging employers to upskill Filipino workers. More on this week's local outsourcing news.
The Philippine IT-BPM industry drove the country's office space demand to close strong at one million square meters (sq.m.), surpassing 2020's and 2021's combined demand. According to Leechiu Property Consultants (LPC), office take-up leveled off in Q4 to 283k sq.m. with growth likely to continue in 2023, given a notable live requirement of 352k sq.m. LPC CEO David Leechiu added that sustained demand for office spaces is tempered by significant vacancies in some business districts and additional supply from new buildings to be completed in 2023.
Among these additional supplies is a new office building that is set to open in Cebu City's business district in Q2 2023. Named the Johndorf Tower, LPC shared that it is projected to house IT-BPM firms in the area. LPC Commercial Leasing Senior Manager Bobby Apas said that Cebu City's economy has rebounded from the pandemic and is now "on the road to recovery." Thus, Apas stated their confidence that Johndorf Tower "will be among the most attractive IT-BPM locations in Cebu City in 2023 and that its developer will reap the benefits of great business timing."
Metro Manila's office vacancy rate closed at 16.1% at the end of Q3, down 10% quarter-on-quarter. Commercial real estate services firm Cushman & Wakefield (C&W) said that this is the first time that the average vacancy rate has declined after maintaining a positive trajectory since Q1 2020, signifying that demands in the real estate market are recovering.  Meanwhile, C&W Director and Head of Research, Consulting & Advisory Services Claro Corder said that while the possible ban of Philippine Offshore Gaming Operators (POGOs) could drag rents down, the recovery of office space demand from IT-BPM companies — coupled with still expected delays in supply completion — will soften the downfall and eventually reverse the direction (to growth) in the short-term.
In other industry news, global outsourced services provider Teleperformance (TP) is looking to hire 1,000 call center agents in General Santos City following the launch of its 24th business site in the country. Called Cloud Campus, the microsite is dedicated to strengthening the firm's work-from-home initiatives. TP CEO Francisco Lara also noted that the new business site is part of their commitment to offering more career opportunities to Filipinos and supporting the Digital Cities 2025 program by the Department of Information and Communications Technology (DICT). At the same time, Business Process Outsourcing (BPO) services provider TaskUs received two accolades — the Outstanding Exporter Award and Outstanding Employer Award — from the Philippines Economic Zone Authority (PEZA) Excellence Awards. TaskUs Senior VP For Operations in Southeast Asia Dean Van Ormer that these awards are a testament to the company's commitment to generating and providing career opportunities for many Filipinos in the country. The PEZA Excellence Awards recognizes its member firms who exemplify excellence in the services they provide and their contribution to Filipino employees.
Leading outsourcing marketplace Outsource Accelerator (OA) is performing strong in the run up to the holiday season! The OA platform generated a total of 694,030 page views (up 2.38%) and 212,513 unique visitors (7.47%) for November. From this traffic, there were a total of 1,608 inbound inquiries (up 13.88%) coming from 70 countries, representing 28 sectors. Inquiries made last month represented an estimated 2,856 full-time staff with an outsourcing value of $91 million. OA is expecting more visitors and inquiries in 2023 as people are "very motivated to explore outsourcing once the new year commences."
The Philippine economy seems to be dwindling despite the huge boost to its IT-BPM market. According to the Bangko Sentral ng Pilipinas (BSP), the country's Gross International Reserves (GIR) slipped to $93.954 billion in November due to outflows from payments of the government for its debt obligations. However, Rizal Commercial Banking Corp. (RCBC) Chief Economist Michael Ricafort said that reserves are expected to increase in the last two months of the year, in line with remittance inflows amid the holiday season, revenues from BPO firms, foreign tourism, and proceeds from the proposed dollar-denominated bond issuance. Similarly, the Philippines' net Foreign Direct Investments (FDIs) dropped by 10% to $6.71 billion in September compared to the previous year's $7.46 billion. In a separate report, the central bank explained that FDIs remained subdued amid lingering concerns about the global economic slowdown, higher inflation, and the depreciation of the peso. The BSP expects a more upbeat FDI for 2023 at $11 billion.
On the other hand, almost P126 billion (US$2.26 billion) worth of investments were approved by the Board of Investments (BOI) from July to October this year. According to a statement issued by the Department of Trade and Industry (DTI), these investments are expected to create 9,000 jobs in the country. The trade department also said that about $18 billion worth of investment pledges were garnered from the Philippines delegation's official visits to Indonesia, Singapore, and the United States. DTI Secretary Alfred Pascual said that most of these investment pledges are in industries of strategic importance — "including the establishment of data centers, digital connectivity, renewable energy, textiles and garments, and construction, among others. Concurrently, the BOI will be heading to the Netherlands on December 16, 2022, to attract several business groups to invest in the country. According to the agency, the Philippine Business Forum (PBF) will serve as a platform to showcase advantages in the country's maritime and logistics, energy, agro-food, information technology and software development, and creative industries. At the same time, it will also be a venue to emphasize Philippine contributions to the growth of Dutch firms.
Amid oppression allegations against the PEZA officer-in-charge Tereso Panga, employees rally behind the agency chief refuting the complaints made by several staff members. In a letter published through the Inquirer, the Philippine Economic Zone Authority Employees Association (PezaEA) denied the claims of oppression within the agency under the leadership of Panga. The letter also requested PEZA to be "insulated from politics and to only allow qualified officials to lead the agency." This comes as Surigao del Sur Representative Johnny Pimentel brought up the leadership conflict within PEZA and how permanent employees were placed on floating status or were demoted.
In cybersecurity news, a report by the United States Agency for International Development (USAID) said that the weak cybersecurity landscape is a threat to the BPO workforce. Based on USAID's Better Access and Connectivity (BEACON) report, the Philippines is "poised to jeopardize" the US portion of its BPO market due to its weak cybersecurity landscape. US BPO contracts make up 75% of the $23 billion Philippine BPO market. This follows after several stakeholders presented an overview of the Philippines' Information and Communications Technology (ICT) infrastructure at the launch of the National Cybersecurity Plan 2022 Assessment Survey. At the same time, USAID also proposed several solutions to address gaps in cybersecurity in the Philippines. This includes (1) creating incremental solutions that are "natural evolutions" of existing cybersecurity steps and (2) adapting solutions that are meant to move the country's cybersecurity posture by a "leap." USAID's BEACON Chief of Party John Garrity said that failure to adopt or address these recommendations could lead the Philippines to fail to increase the size of its cyber workforce, will continue to have "great difficulty" recruiting and retaining cyber talent (especially in the public sector), and be unable to take advantage of the growing world demand for cyber expertise through the country's BPO sector.
The Joint Foreign Chambers (JFC) recently commended the House of Representatives' approval of the Open Access Data Transmission Act which seeks to address the need for fast, reliable, and affordable internet and data services. According to JFC and the Philippine Association of Multinational Companies Regional Headquarters Incorporated (PAMURI), the enactment of the bill will unlock the market and will harness a competitive environment. It is also seen to lower regulatory barriers and costs of entry for market players offering internet service and promotes fair and open competition at different segments of the data transmission network. Moreover, the act will also improve data transmission services in the country, a prerequisite to establishing a stronger digital policy framework for the Philippines. In line with this news, the advocacy group Citizen Watch said that the country needs to improve and invest in digital infrastructure and work on upskilling Filipino employees' digital skills to fully attain digitalization. According to Citizen Watch Philippines Co-Convernor Orlando Oxales, these efforts will help ensure digital transformation across the country. Oxales also echoed the World Bank's recommendation to increase mobile network expansion, especially in rural areas.
And the president agrees with this plan! Philippine President Ferdinand "Bongbong" Marcos Jr. is urging employers and labor stakeholders to diversify Filipino workers' skills through micro-credentials. During his meeting with members of the Private Sector Advisory Council (PSAC), Marcos, Jr. said that Filipinos should have skills-focused qualifications, adding there are 16 Technical Education and Skills Development Authority (TESDA)-accredited innovation centers offering such training. "PSAC agreed and is in full support of the government's drive in upskilling, reskilling our own talents, and retooling the education system," added Go Negosyo founder and Job Sector Lead Jose Maria "Joey" Concepcion III.
It's time to up your skills!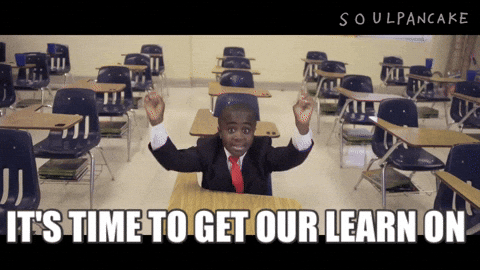 Thursday, December 15, 2022
NEWS THIS WEEK
14 December 2022
13 December 2022
12 December 2022
 09 December 2022
Read more Inside Outsourcing Newsletters here: