For the next three weeks, Outsource Accelerator will be consolidating the International and Philippine editions of Inside Outsourcing into one big newsletter. So strap in as we explore the vast world of outsourcing!
The global Business Process Outsourcing (BPO) market is forecasted to grow to US$75.89 billion at a compound annual growth rate (CAGR) of 6.5% between 2022 and 2027. According to market research firm Technavio, the market is driven by the reduction of operational costs, the surging number of BPOs, and the increasing adoption of BPOs by IT and telecom service providers. North America is estimated to contribute 40% to the global market growth over the forecast period, while the strong presence of top vendors and offshore IT providers in low-wage countries — such as India and the Philippines — drives growth in the regional market.
On the other hand, investment banking firm J.P. Morgan is expecting the demand for IT and BPO services to remain uncertain in 2023. According to a recent report, J.P. Morgan said that the reset in demand trajectory highlighted in the second half of 2022 will continue until H1 2023 as companies delay new projects and prioritize cost-cutting and ROI-generating ventures. However, the investment banker stated that the improving supply during this period would counterbalance the low IT-BPO demand, and trends are projected to improve in H2 2023 due to pent-up spending.
Colombia took the top spot in the Offshore BPO Confidence Index for the second consecutive year. The South American nation topped the survey mainly because of the government's "multiple efforts" to enhance the labor force's skills. The country's competitive internet stability and the ease of leasing office spaces are among the strengths that boost investor confidence. The Confidence Index also noted that the country's investment promotion agency, ProColombia, gained high praise this year, with respondents highlighting its ability to lobby the government for favorable BPO regulations. Not to be left behind, India's software exporters could secure about $160 billion worth of renewed IT deals in the first quarter of 2023.
According to analysts, this comes as global corporations consolidate their tech spending and look for better pricing amid worsening macroeconomic conditions. Ray Wang, the founder of Silicon Valley-based research firm Constellation Research, said that the value of the new deals could amount to nearly a fifth — or $800 billion — of the global IT services business.
In M&A news, Commercial Real Estate (CRE) software and services firm NTrust Infotech acquired Philippine-based outsourcing provider Eximus. Through this acquisition, NTrust will strengthen Eximius BPO's domain expertise to enable the outsourcing firm to expand its capabilities and global client base. NTrust CEO Srikanth Ramachandran said that the combined experienced workforce and technological prowess of both firms will create "one of the largest CRE services companies in the world." NTrust and Eximus are expected to retain their independent branding, market positioning, and management and operations teams after the acquisition has been finalized.
BPO provider ibex proudly revealed that their Honduras operations increased by more than 360% in just one year. During the celebration of its first anniversary, ibex said that it had a successful run in the country since opening in 2021 and is targeting further expansion in 2023, including hiring 750 new customer service agents. ibex CEO BOB Dechant described Honduras as a "key component of our nearshore strategy" and promised that they would stay focused on its expansion strategies, particularly in the Latin American region.
It is a security nightmare to be attacked by ransomware. And IT security firm Sophos said that hardware drivers signed by tech giant Microsoft had been used to spread such virus. Sophos, together with SentinelLabs and Mandiant, spotted that the prominent threats were intruding telecommunication providers, BPOs, managed security service providers (MSSP), and financial services companies. Sophos stated that this research indicates that threat actors are moving up the "trust pyramid" as they increasingly use more well-trusted cryptographic keys to digitally sign their drivers. Similarly, the United States Agency for International Development (USAID) said the Philippines' weak cybersecurity landscape threatens its popular BPO workforce. Citing a study by Reboot Digital PR Agency, USAID's Better Access and Connectivity (BEACON) report said that the country is among the least cyber-secure countries in Asia. Other studies have also pointed out that the nation is a favorite of malware and Trojan attacks. To solve this, USAID suggested investing in cyber security capacity to better equip the country to weather increasing and relentless cyber-attacks and information security breaches.
To strengthen the Philippine's cybersecurity, the Department of Information and Communications Technology (DICT) announced that they are preparing to develop a new cybersecurity plan. Called the National Cybersecurity Plan (NCSP) 2023-2028, DICT Director Adrian Jude Echaus said that this new plan would provide "proper and lasting solutions" to cybersecurity threats in the Philippines. At the same time, it will ensure that the country adheres to internationally accepted standards, protocols, and best practices. DICT is looking to launch the NCSP 2023-2028 on May 20, 2023. DICT Secretary Ivan John Uy also stated that the country needs to strive for integrated digitalization to achieve economic recovery and growth. Speaking at an event hosted by the European Chamber of Commerce of the Philippines (ECCP), Uy also stressed the necessity of unified data in national and local government units. Though digital infrastructure could be a huge problem, the DICT chief pointed out that there is a need for a centralized depository of data to ensure there is no disparity in the data of individuals.
Advocacy group Citizen Watch is also urging the Philippine government to improve and invest in digital infrastructure and work on upskilling the digital skills of the Filipino workforce. According to Citizen Watch Philippines Co-Convernor Orlando Oxales, these efforts will help ensure digital transformation across the country. Echoing the World Bank's earlier recommendation, Oxales said that there should be an increase in mobile network expansion, especially in rural areas. He added that the government must also solve the "systematic gaps" in its digital readiness by upskilling the workforce.
The Joint Foreign Chambers (JFC) recently commended the House of Representatives of the Philippines for the approval of the Open Access Data Transmission Act which seeks to address the need for fast, reliable, and affordable internet and data services. JFC, a coalition of the American, Australian-New Zealand, Canadian, European, Japanese, and Korean chambers of commerce and the Philippine Association of Multinational Companies Regional Headquarters Incorporated (PAMURI), is optimistic that the enactment of the bill will unlock the market and will harness a competitive environment. It is also seen to lower regulatory barriers and costs of entry for market players offering internet service and promotes fair and open competition at different segments of the data transmission network.
More on the Philippines, the IT and Business Process Association of the Philippines (IBPAP) welcomed nine new members before 2022 ends. In a post on its official Twitter account, IBPAP announced that A.S. White, Amazon Web Services, Callify, ECCP, EduCLaaS Global PTE LTD, i-Cube Digital Solutions, Philippine Equity Partners, PSO Manila (Pepper Money), and Siegen HR Solutions, Inc. recently signed up as members of the association. The organization, an advocacy group pushing for the Philippine IT-BPM sector's growth and development, now has over 300 members from IT-BPM and allied industries who are all committed to contributing to the growth of the Philippine economy and creating jobs for Filipinos. Another Philippine-based organization, Philippine Economic Authority (PEZA), is looking to restore all tax incentives it used to offer to its member companies. According to  PEZA Deputy Director-General Vivian Santos, this move would allow their organization to restore all incentives for its locators, whether they work on-site or at home. PEZA is also pushing for the issuance by the Department of Trade and Industry (DTI) and the Fiscal Incentives Review Board (FIRB) granting PEZA RBEs similar WFH privileges, now enjoyed by BOI RBEs up to 100%.
Nearly all, or 90%, of executives agree that having ESG (Environmental, Social, and Governance) initiatives correlates with higher profits. A report from the Infosys Knowledge Institute, the thought leadership and research arm of Infosys, found that profit grows by one percentage point for every 10 percentage point increase in ESG spending. This means a company that currently spends five per cent of its budget on ESG can expect a one percentage point profit increase if it aligns the operating or capital budget to increase the ESG spending portion to 15%. Infosys Chief Financial Officer Nilanjan Roy said that integrating ESG within companies would be the "only way to maximize stakeholder returns" going forward.
The freelance industry is growing in the United States (U.S.). A report released by talent platform Upwork Inc. revealed that 39% of American employees performed freelance work in 2022 and contributed about $1.35 trillion in annual earnings to the U.S. economy. Upwork VP of Talent Solutions Margaret Lilani said that freelancing continues to gain popularity among skilled professionals as more people evaluate their priorities and values around work. Satisfaction levels in the sector are also high during the past 12 months, as 67% of respondents said they are more optimistic about their career opportunities as freelancers.
The U.S. staffing sector is also soaring as it employed an average of 2.8 million temporary and contract workers per week in 2022. According to data from the American Staffing Association (ASA), staffing jobs rose 2.1% year-on-year in the third quarter of 2022. Temporary and contract staffing sales also totaled $39.0 billion in Q3, up 7.9% y-o-y. ASA President and CEO Richard Wahlquist said that businesses are starting to recognize how staffing companies are "uniquely equipped" to meet current hiring challenges in the labor market. For full-year 2022 revenue, ASA expects staffing firms' revenue to grow by 10.5% y-o-y.
What an exciting Christmas for the outsourcing industry!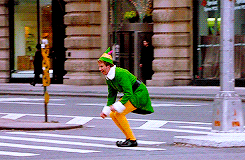 Wednesday, December 21, 2022
NEWS THIS WEEK
21 December 2022
20 December 2022
19 December 2022
16 December 2022
15 December 2022
14 December 2022
 13 December 2022
Read more Inside Outsourcing Newsletters here: