Key benefits of outsourcing payroll services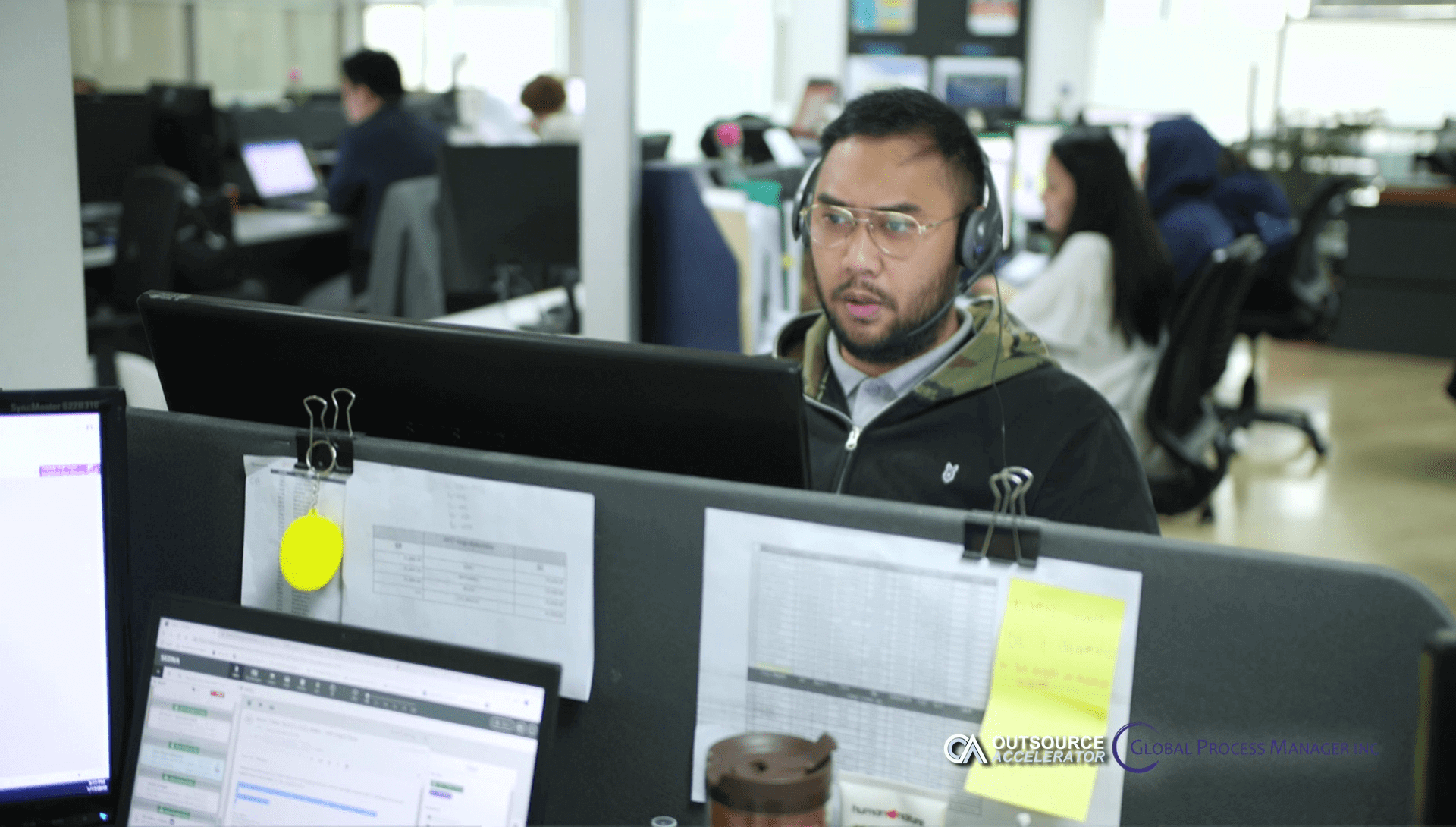 Let's begin on the strategic value that outsourcing payroll services would offer to your company, especially if you are still conserving your financial resources to grow. The case of small-to-midsized businesses is that they reserve as much capital as possible to fulfilling core functions, and operate either online or from smaller storefronts.
There is not enough space, time, or capital to operate a full-fledged finance and accounting department to cater to payroll services, and not enough personnel equipped to juggle issues of calculating wages, withholding and filing taxes, or dealing with concerned government offices.
In a globalized and well-connected age of doing business, many SMEs have turned to outsourcing a number of finance- and accounting-related tasks, among them their payroll services.
In doing so, they actually reap the following key benefits:
Reduced overhead costs
One good starting point is to assess how much overhead cost an in-house payroll management scheme would dictate to the company—this comes in the form of manpower, service hours, equipment, and the like.
In light of this, there are some convincing arguments toward choosing an outsourced solution: the availability of 24/7 service, easy and streamlined channeling of all necessary information via email or chat, access to the best current technology without the need to pay for it upfront, and the chance to scale up payroll service plans as the business steadily grows, without needing to make huge adjustments to its overarching organizational structure.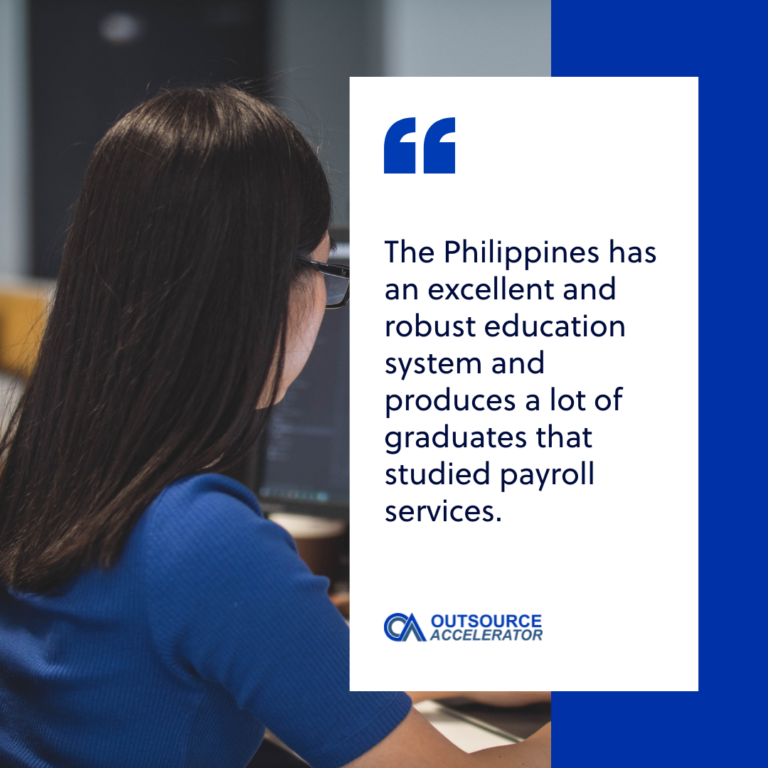 Allocation non-core tasks
There is no shame to be had in outsourcing for tasks that fall outside of the business's core competency. In fact, for a business that has yet to grow, this approach makes perfect sense—there is no point in making an upfront demand that a small team be a "jack of all trades" when they are neither fully equipped nor properly compensated to be so.
Payroll services are now popularly outsourced alongside functions such as digital advertising and content management, web development, and others. Commissioning another firm to take on payroll services can free up valuable time and energy on behalf of your local staff, which in turn may be better invested in generating sales or recruitment.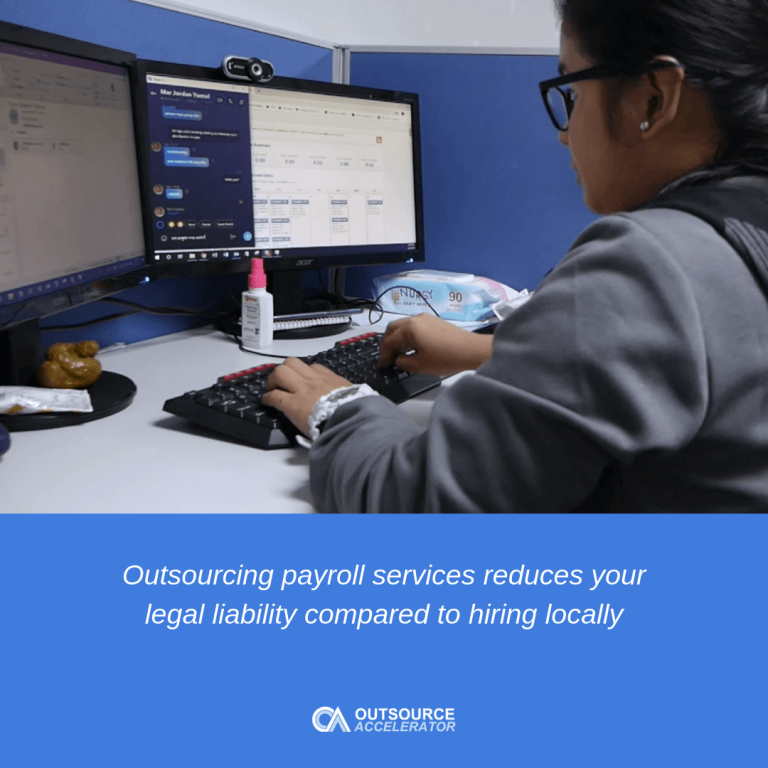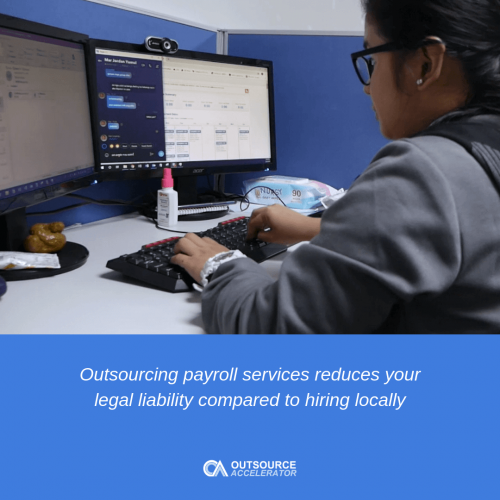 Reduced margins of error
As critical a function payroll management is to a business, the process itself is already very complex and susceptible to error. In this field, any errors—with regard to overpaying or underpaying employees; not making proper sense of the federal laws on wages and earnings; or not managing notices or reports to be filed—can all be very costly to the business's cash flow and reputation. To mitigate any costly risks that pertain to payroll practices, relevant withholding taxes, payroll-related IT controls, and others, it is a viable option to turn to outsourcing. Professionals from the BPO sector are trained to handle any and all of these concerns with or without your company's supervision.
A reputable partner will help you avoid these risks of processing the payroll late or incorrectly—and will save both the company's assets and good standing to its employees, its government, and its clientele.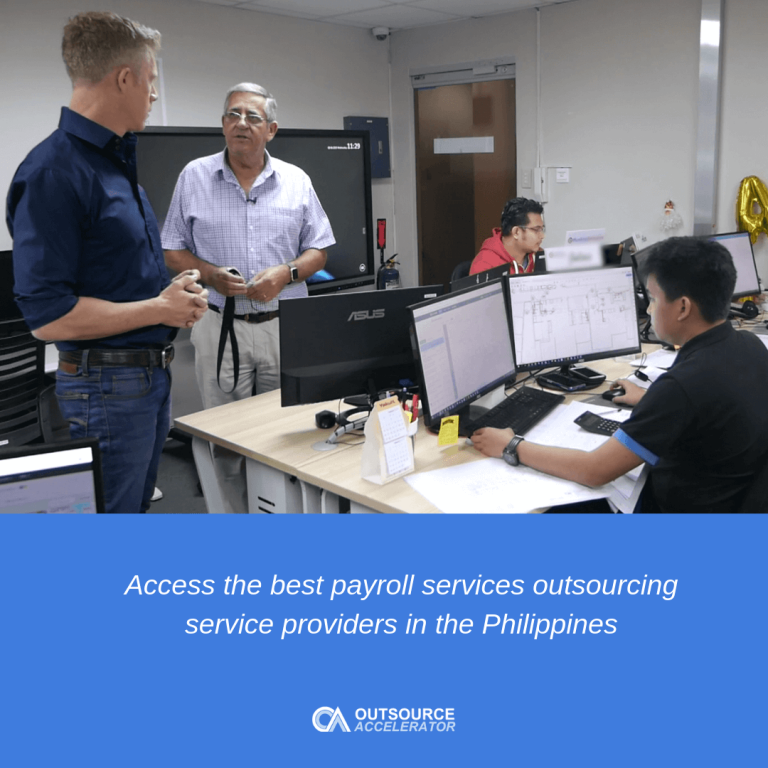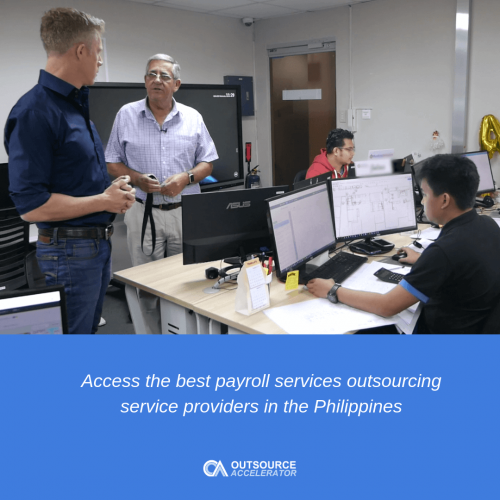 Specialised payroll skillsets
To be sure, this is a new time and a new climate for businesses, and many SMEs, particularly those with digital storefronts and a growing base of overseas contractors, have to deal with new challenges in payroll management. Among these are managing multi-currency arrangements; multiple levels to address for tax audit; specific protocols for zero-hour contracts, freelancers, part-time workers, and the like; and compliance to the requirements of doing business.
Thus, it is a fair idea to call upon a payroll services company that possesses the knowledge, expertise, and savvy to deal with both local and offshore business offices, and among these different worker categories, in order to strike equilibrium.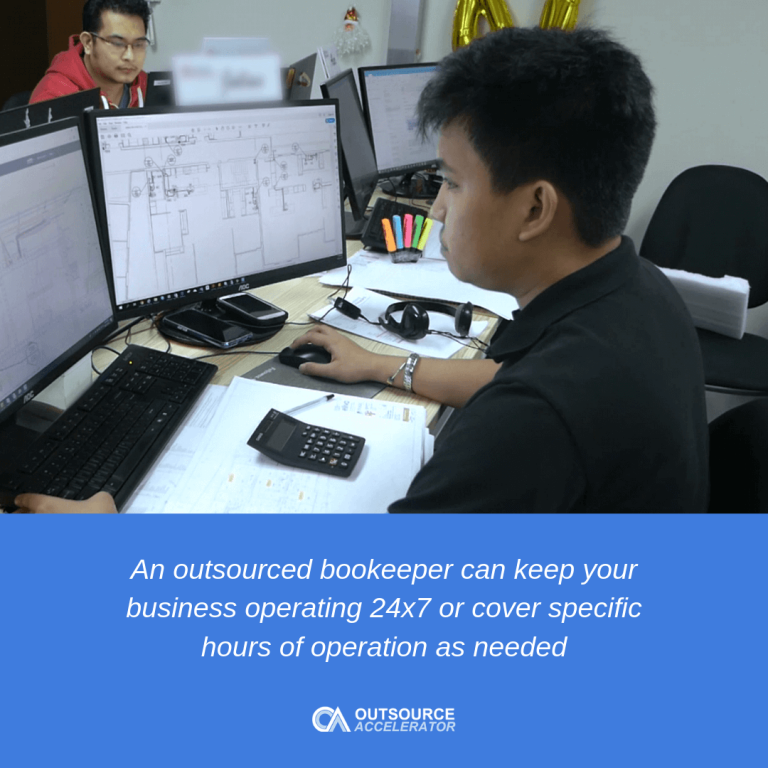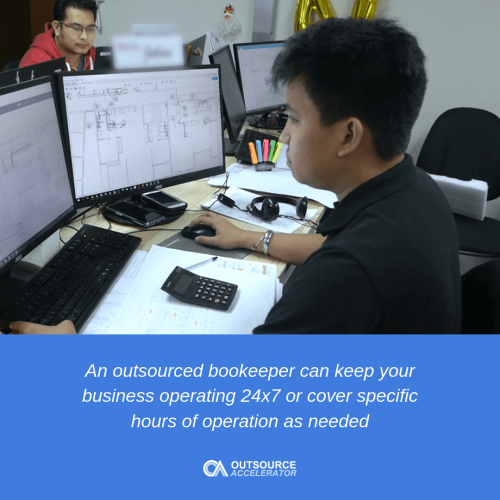 Globalized and easily accessible technology
Payroll management is an evolving field of expertise, and in the United States alone, companies have to adjust to thousands of federal, state, and local taxing jurisdictions, all of which are subject to change as time passes and the economy shifts. Small businesses are not well-equipped to handle these constant changes alone, and they greatly benefit from partnership with payroll professionals that know how to navigate all of these systems.
Payroll services providers accommodate the changes using their own core processes (for payments, deposits, pay slip management, real-time compensation) and their own investment and mastery of the latest payroll technologies, such as mobile computing, cloud computing, and application programming interfaces (API). There will be no additional costs to pay for a BPO's own drive for proficiency in the industry; these companies are constantly on the lookout for ways to increase their competitive advantages.