Best online tools for remote work amid Covid-19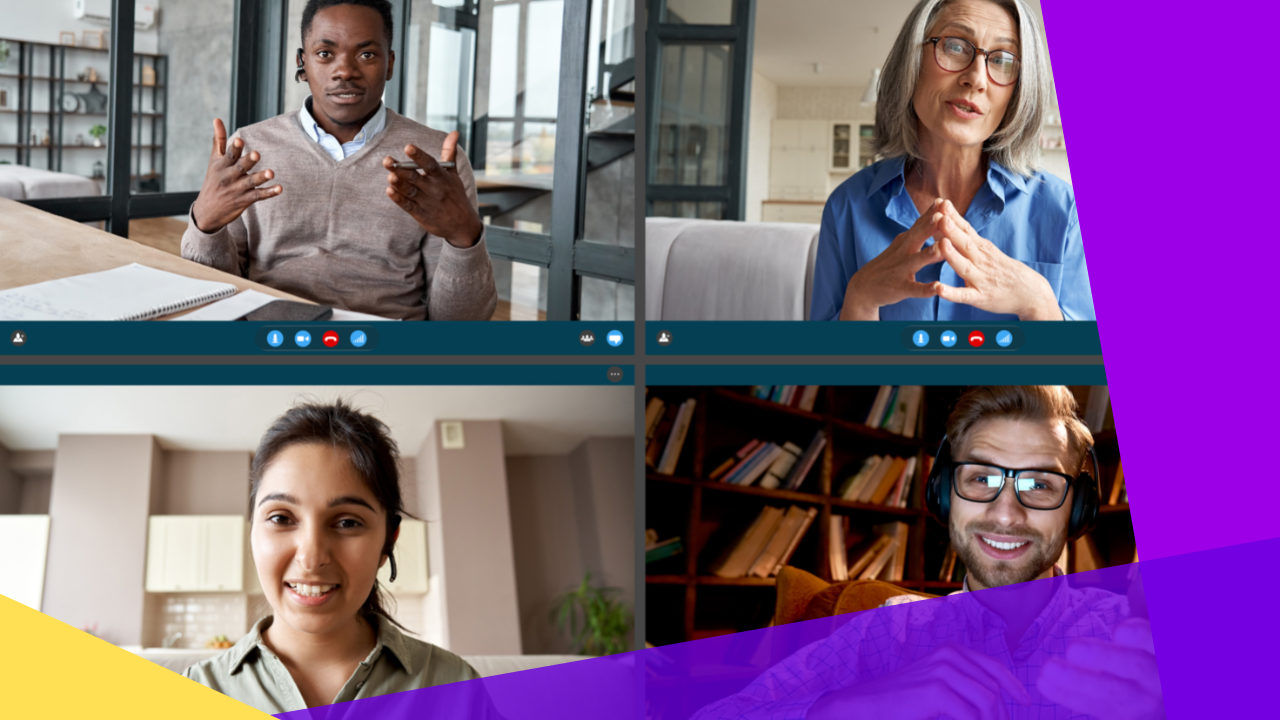 The Covid-19 pandemic has hit small and large businesses the most. Required quarantines and government lockdowns made it more difficult to hire and manage employees in-house. If you own a small business, you must have heard the stories of others who were forced to close down because of the virus. This is why you need to have a backup plan for managing your workforce.
Hiring remote workers can give you an advantage in this situation. Having a part of your operation outsourced is a great strategy for business continuity since it won't be easily affected by different calamities in your place.
Whether you contract a freelancer, an agency, or a business process outsourcing company, you can also guarantee that you get the best talents to handle your operations. 
Businesses handling remote workers for the first time usually worry about how they can manage their workforces through this new setup. The answer is tools such as screen monitoring and project management software that they can use for the operation.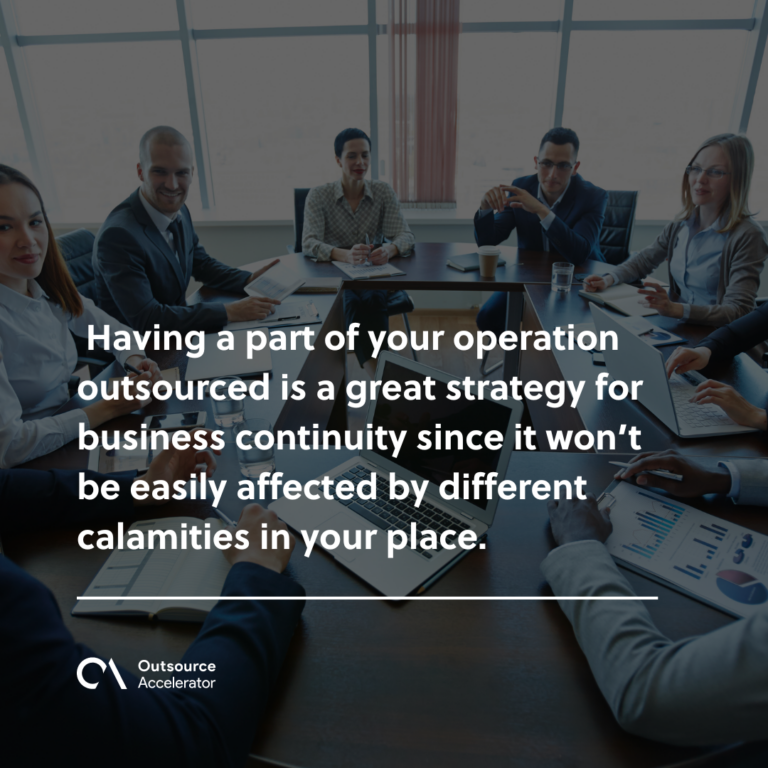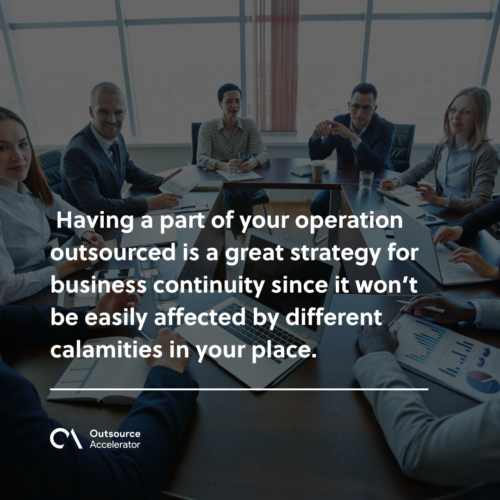 How online tools help manage remote workers
If this is your first time managing a remote team, you can find a few resources online to help you manage them easily. Unlike before, when the internet is still new, the abundance of different tools nowadays on the web makes it possible. 
With the help of communication and project management software, you can designate and monitor your employees' tasks in real-time. You won't have to worry about monitoring their activities through screen monitoring software. With this, you'll feel like you're still working with them face-to-face.
Best online tools for remote work
When looking for online tools to use, you should consider the following:
Convenience.

You and your team should find a tool easy to use. It could be something they're familiar with or a tool you can easily teach them.

Comfortability.

Your employees

should be comfortable using an online tool

. They might find an interface or a format confusing at first, so help them navigate it.

Flexibility.

There are tools nowadays that can be used in different devices other than desktops. Some, meanwhile, can only be used through web browsers. Choose a tool that is suitable for your operation. 
Here are some of the best online tools you can use to enhance collaboration with your remote teams.
Communication 
Skype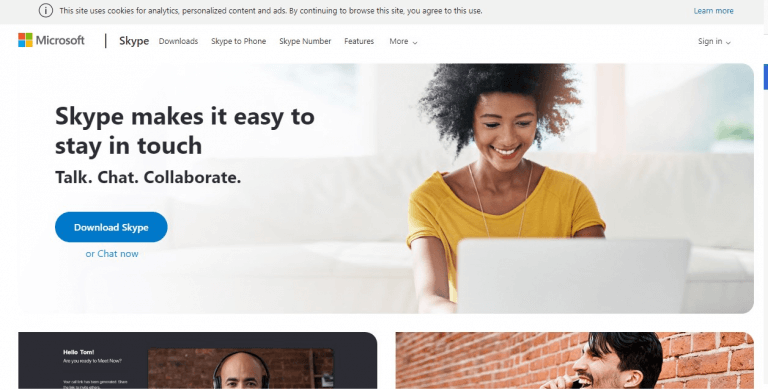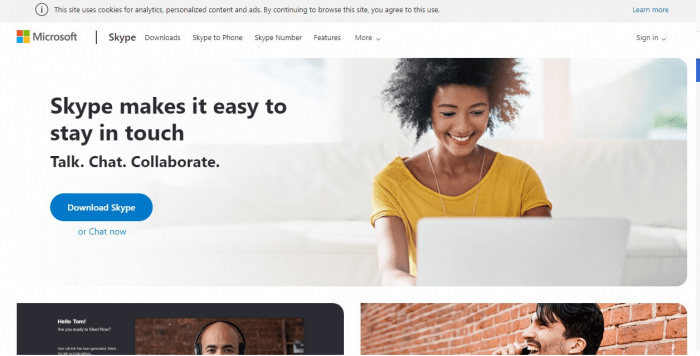 Skype is one of the most popular communication software for remote workers to date. Most businesses use this for video calls, remote meetings, and webinars. The platform also lets you share files and screens directly with your team.
More than remote communication, Skype also has a VoIP feature, perfect for accepting calls locally and overseas. For a minimal fee, you can buy credits to have an international phone number you can use to help your international clients reach out to you.
Hangouts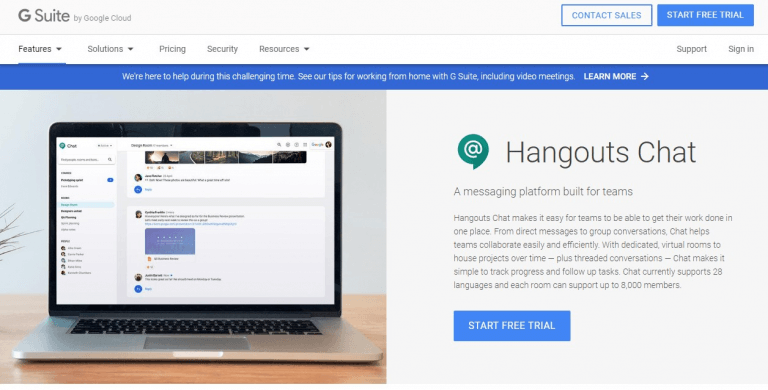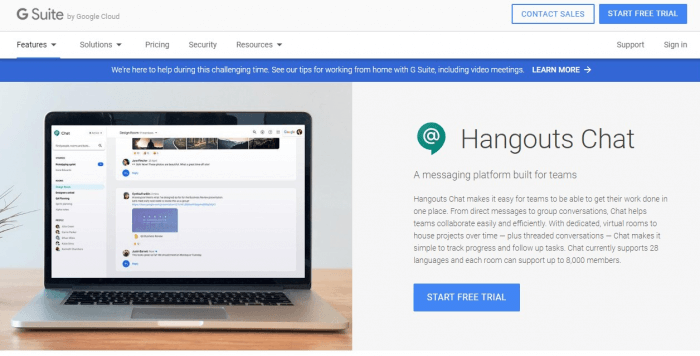 A part of G Suite, Hangouts is mostly used for video calls, conferences, and internal chats. You can use the platform along with your gmail.com email address for free. The platform also lets you enhance your work collaboration through the integration of other Google services.
However, unlike Skype, Hangouts has limited features. Most of the attachments are tied to default Google apps such as Docs, Sheets, and Google Drive. You can share files by linking these apps. Then, your team may view or edit the files in real-time. 
Slack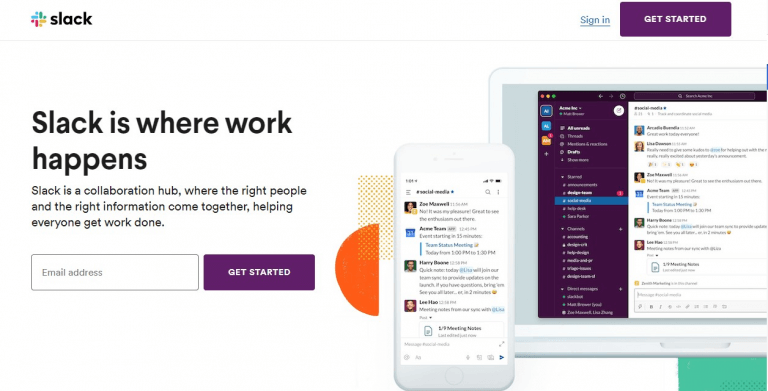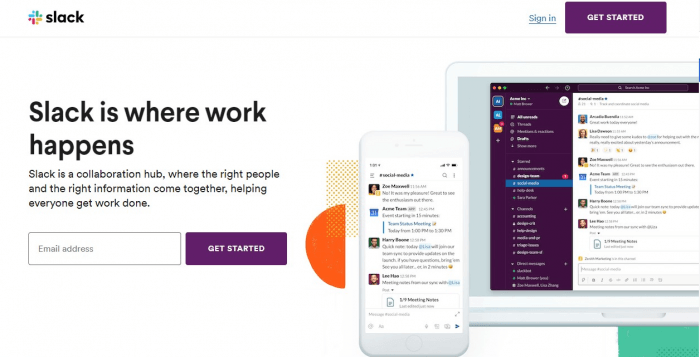 Slack is an organized business communication app perfect for multiple teams. You can streamline your communications through channels in the form of hashtags. Aside from video calls and chats, you can also integrate other apps such as Dropbox for file sharing.
The platform offers free services to its users with small teams. For bigger ones, you can avail of their subscription starting at $6.67 per month..
Task management
Asana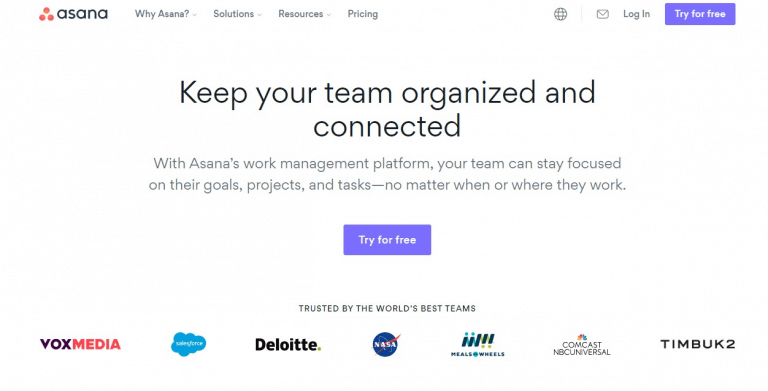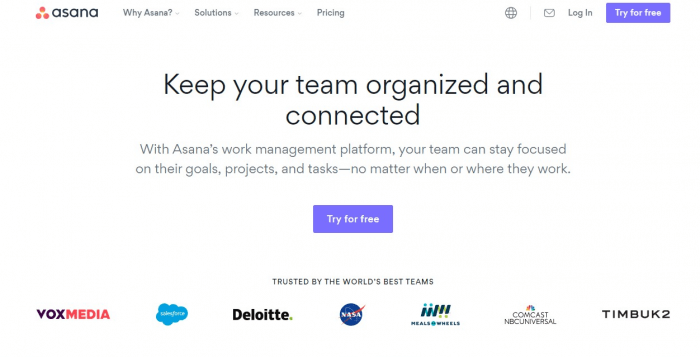 When it comes to task management, Asana is one of the simplest online tools for your newly-built remote team. It helps you manage different projects through a checklist and easily monitor the progress of their tasks.
You can use Asana's basic features for free for up to 15 members. For more members and premium services, you can avail a subscription for $13.49 per user per month. Premium features include start dates for a task and private projects.
Trello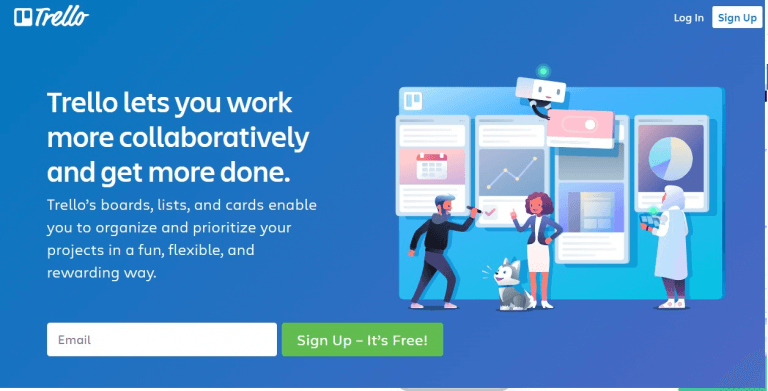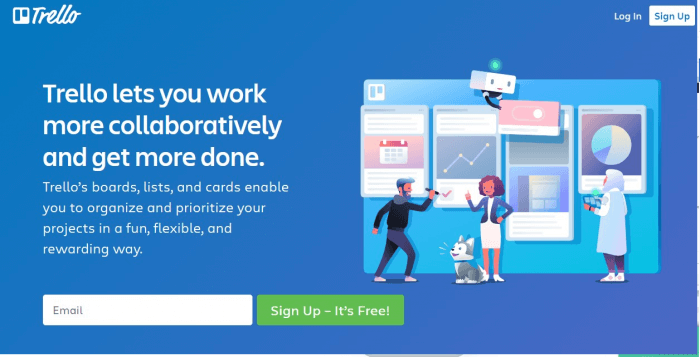 If you prefer Kanban-style task management, Trello is your perfect fit. It spreads your projects in blocks so you can get an insight into each task in it. This gives you the flexibility in prioritizing your projects. You can also improve your remote team's efficiency through an automation feature called Butler. 
Trello is available for free for up to 10 team boards and basic features. For additional services, you can avail of their monthly subscription starting at $9.00 per user. 
Basecamp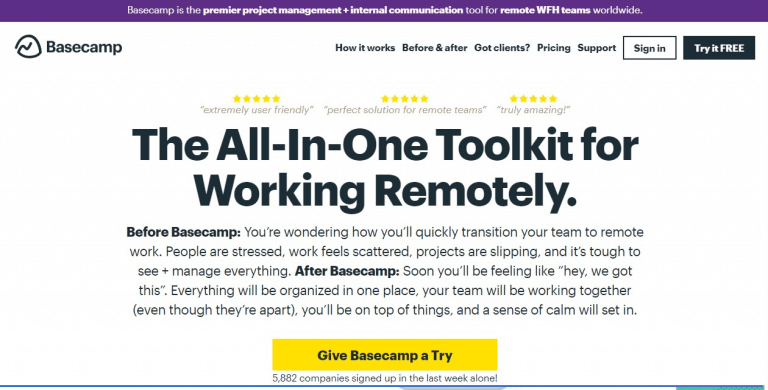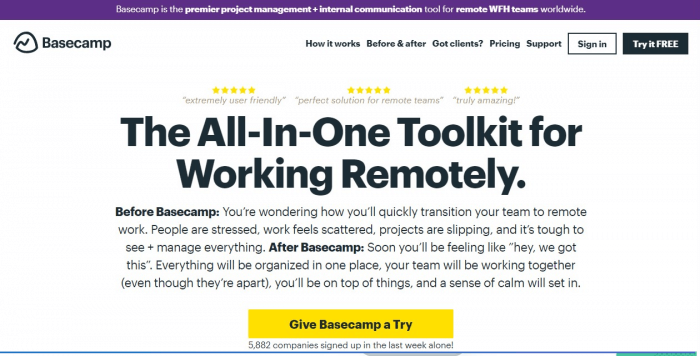 A leading choice for remote teams, Basecamp does both task management and internal communication through its platform. Within the platform, you can streamline your communications, delegate tasks to your members, and see their check-ins whenever they start their work.
Basecamp offers a 30-day free trial for its full features. For continued use, you can avail of their services for $99.00 per month.
Screen monitoring
Time Doctor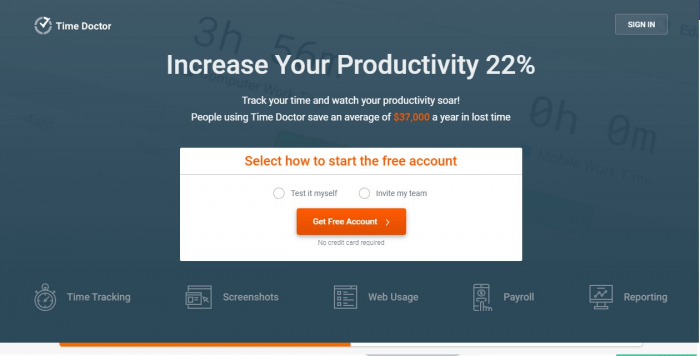 Time Doctor is the ultimate employee monitoring tool for both remote and in-house teams. Through the platform, you can easily track and monitor your employees' attendance, activities, and performance.
It lets you notify your remote employees of their prolonged idle time and log the websites they visit. You can also take a screenshot of their desktop for a clearer insight into their latest activities. Time Doctor offers a 14-day free trial for its basic features with a monthly subscription of $12 per user.
Timecamp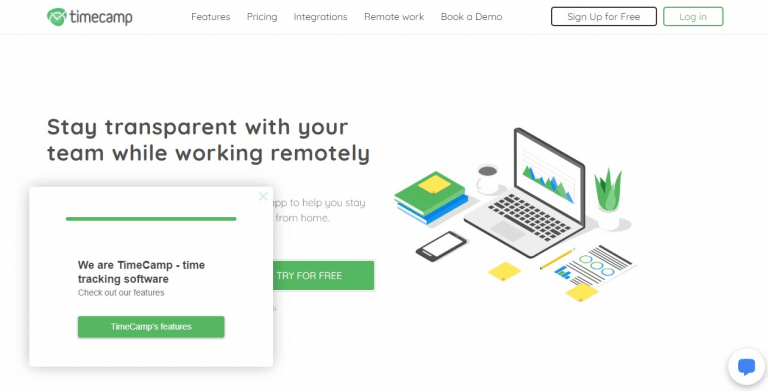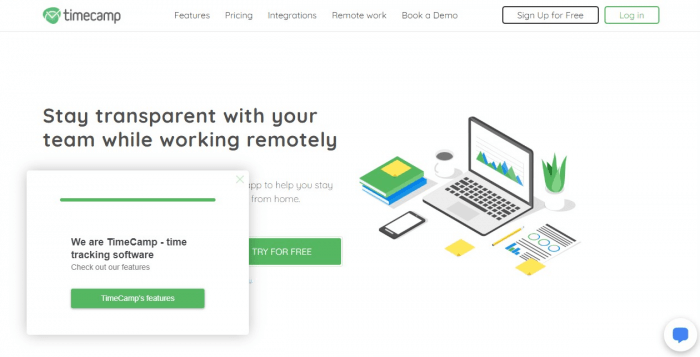 Meanwhile, if your team only needs minimal monitoring, Timecamp can be your solution. It only includes time tracking and graphical sheets and is perfect if you handle freelancers with one-time projects.
The platform also lets you manage your projects more easily and efficiently so you can see its progress, profitability, and the performance of your employees. You can either use the tool for free for one user or avail of their subscriptions starting at $7.50 per user per month.
Harvest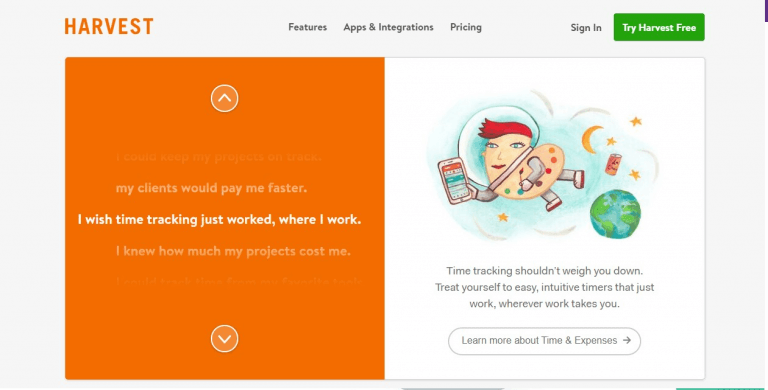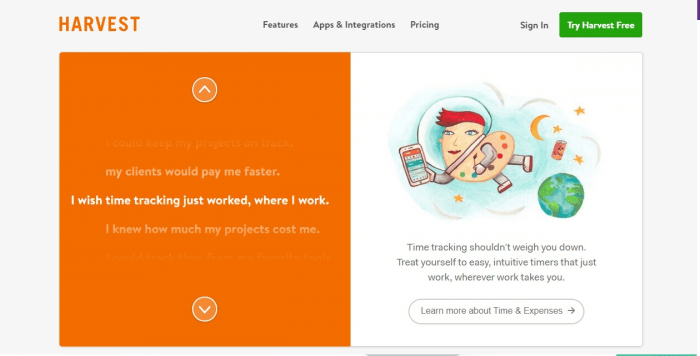 Perfect to integrate with Asana, Harvest has a unique way of employee monitoring. It not just tracks your employees' time and activities, but also notifies you if they exceed their work times. It shows both billable and non-billable hours of each employee for this.
The platform aims to help you monitor your employees' performance and prevent them from burnout, which can affect their productivity in the long run. Harvest is free for 1 user with 2 projects and charges $12 per user per month for two or more.
Payment
Payoneer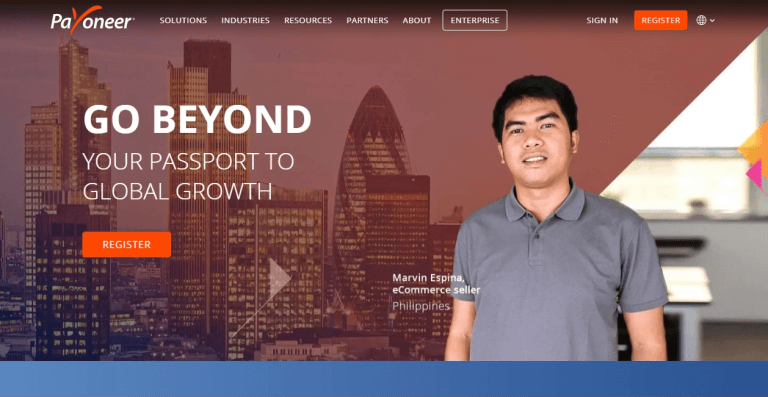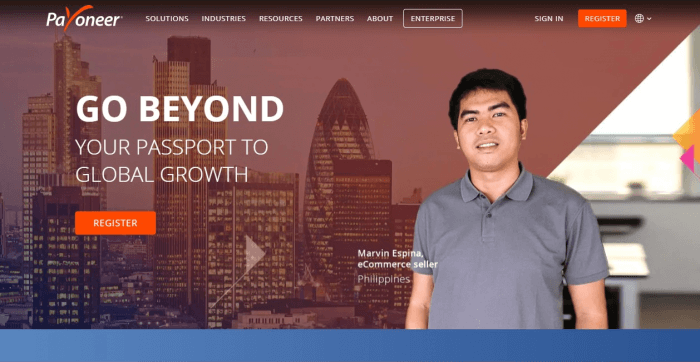 Payoneer is the leading payments solutions for freelancers and businesses of all sizes. They offer fast and flexible international payments for free and low-cost exchange fees in different currencies. The platform makes sending and receiving payments easier especially during these times.
You and your teams can sign up to Payoneer for free. Upon approval of signup, you will be provided with virtual accounts you can use for sending and receiving payments. No need for a lot of forms and requirements.
PayPal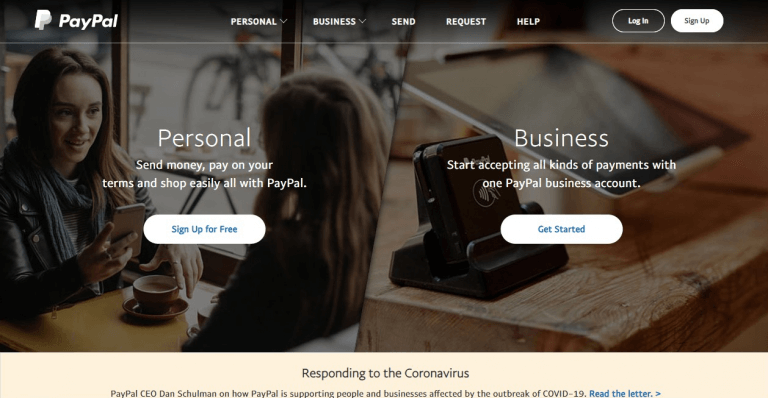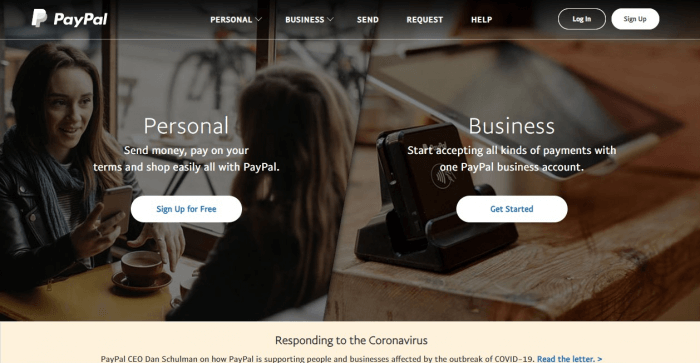 PayPal is one of the most popular payment platforms in the market, perfect for freelancers and e-commerce businesses. It offers a wide range of payment solutions, from a built-in checkout page, PayPal cart, and mobile payments.
Like Payoneer, PayPal also enables you to send and receive payments in different currencies. However, a minimal fee is charged to your recipient for every successful transfer. Unlike Payoneer, it does not provide you with a virtual receiving account, but you can load different currencies whenever you need it.
TransferWise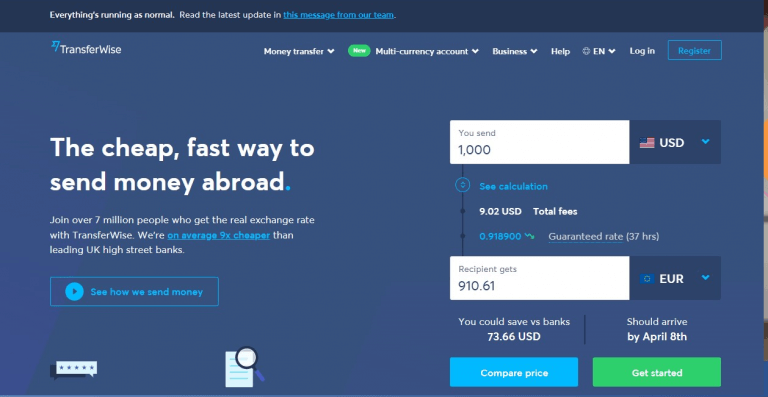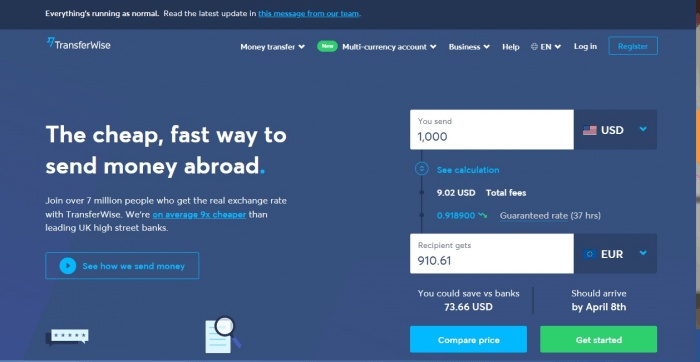 TransferWise, meanwhile, lets you send and receive international payments even without creating an account. You can enjoy free transfer fees and competitive exchange rates in different currencies. The platform also guarantees a fast and easy transaction for your payments.
With a borderless account, you can manage and monitor your payments in real-time. It comes with a Mastercard debit card which you can use in online payment and ATMs worldwide.