Skype vs. Slack: Which one is better for your business?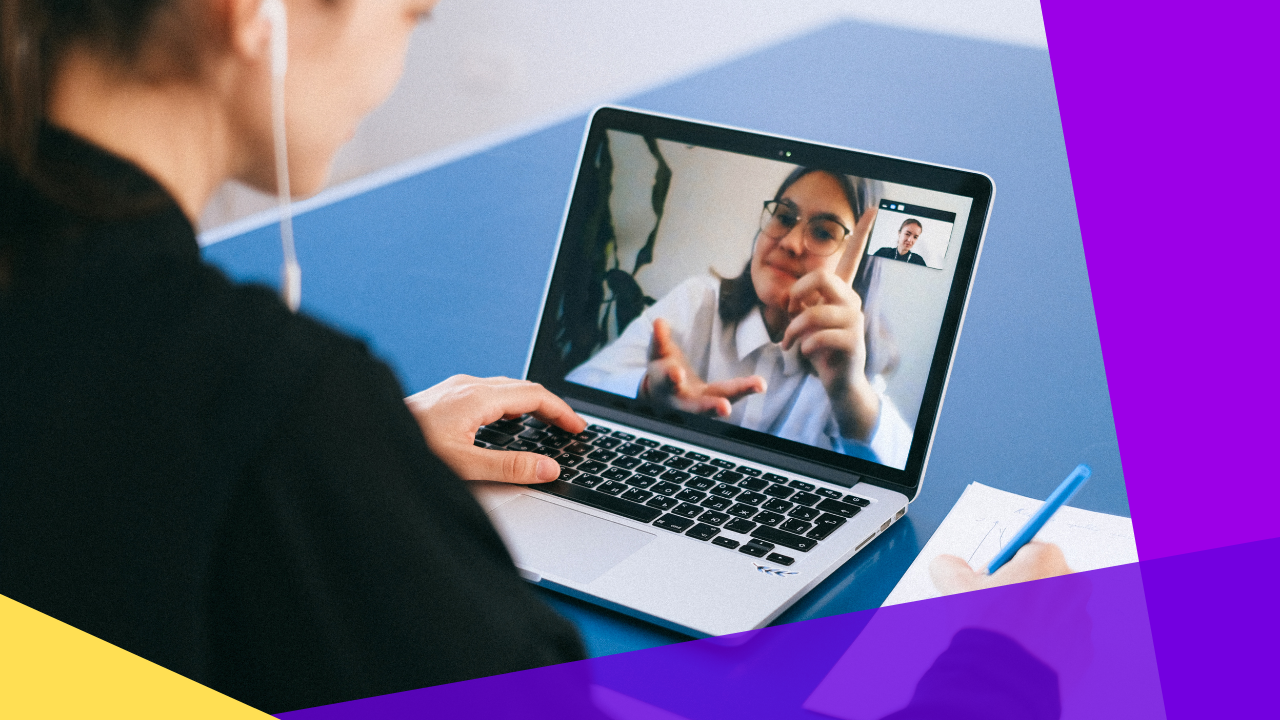 Streamlined team communication is crucial for all businesses, especially during the pandemic where teams are working remotely. As a manager or a business owner, you want your team members to get all of your notifications and messages on time. 
With fast and reliable messaging, teams can collaborate on projects and share files much easier. That's why when it comes to team chat apps, Skype and Slack are the most talked about. 
The debate over which one is better: Skype vs. Slack has been the question for many businesses for more than a decade. Let's read on and discover if Slack vs. Skype is better for your business.
The business world's increased reliance on communication apps
No matter what industry you are currently in, whatever the size of your organization is, technology opens a lot of doors to optimize production beyond what you could do without it. 
The technology that brought us communication apps lets us communicate with various people around the globe. Businesses are closer to their clients, which increases their ability to personalize customer service. Moreover, communication apps made it possible for employers to enforce operational efficiency on their remote workers. 
Having reliable and user-friendly messaging apps such as Skype and Slack has made the lives of millions of people around the world very convenient. Add to that the constant advancement of smartphones and laptops where these apps can be accessed, and it's now much easier for humans to communicate, especially for work.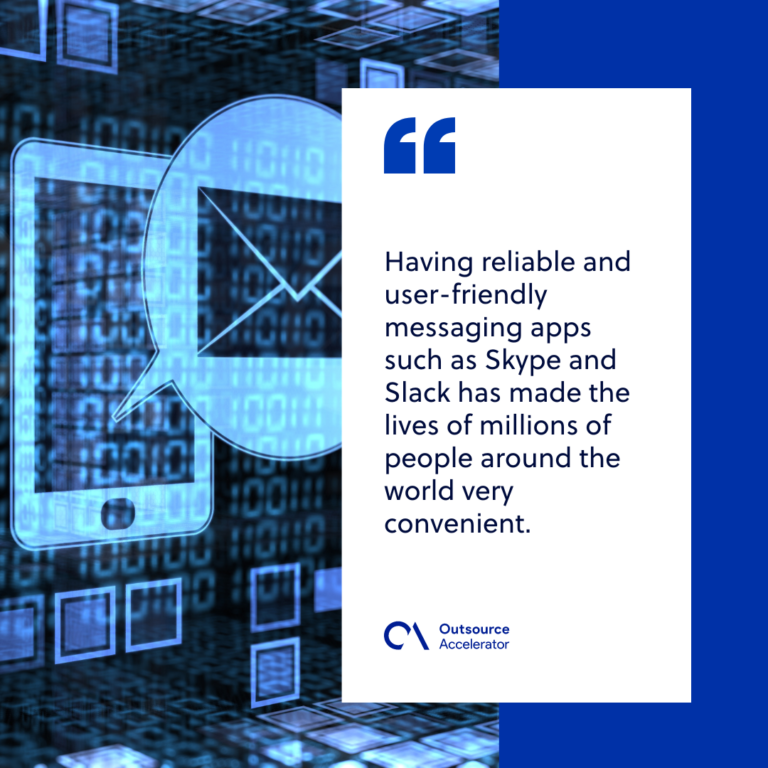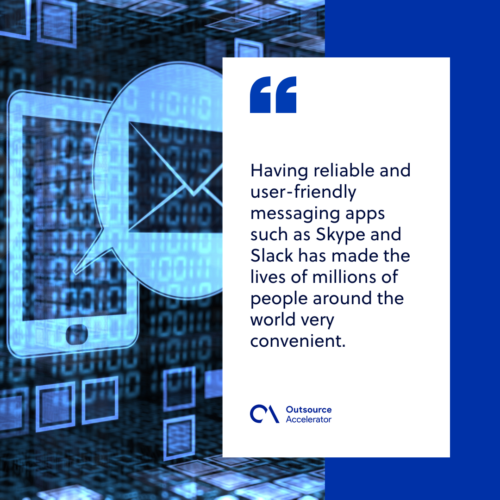 The ability to instantaneously send messages between colleagues has been the primary function of these two most used messaging apps—Skype vs. Slack. These two have become the yardstick for the most beneficial tool for office communications.
Communications and collaboration in the business world wouldn't be possible without the businesses' reliance on messaging apps. That's why programs like Skype and Slack have increased usage in the market. 
Slack prides itself on its 10 million users per day, while Skype reported that they have 300 million monthly users.
Difference between Skype vs. Slack
Slack and Skype made it easy for teams, especially remote employees to instantly send messages and make calls anywhere and anytime. 
But if you'd like to know which one is better for your business, we're here to give you a comparison between the two apps.
Interface (messaging and calls)
When it comes to their primary functions, which are messaging and calls, Slack offers one-on-one and by-group direct messaging, audio, and video calls via multiple channels. 
Meaning, conversations can happen in both separated and integrated chat rooms. These rooms can be created for any need. Teams can compartmentalize certain conversations allowing them to organize their tasks at hand. 
You can even message yourself to set up a to-do list, or just to take notes in case you want a reminder for your task or deadline.
On the other hand, Skype allows participants for instant messaging, audio and video calls for one-on-one and by-group, too.
If you are in a group meeting with your colleagues, Skype will also allow you to screen-share presentations for your discussion. You can also record the whole call or video meeting in case you want to replay it for a review.
Price and packages
The basic version of Slack is free, but of course, it has its limitations. The free version allows you to have all kinds of calls. You can still send messages to multiple people and create a single channel for your conversation.
Slack Pro package starts at $6.67 per month if billed yearly, and $8 per active user, per month when billed monthly. This paid subscription includes group calls, unlimited channels, and better security. 
They also have Slack Plus that costs $12.50 per month when billed yearly, and $15 per month, if billed monthly. This package includes more advanced IT features, 24/7 support, and 99.99% guaranteed uptime SLA.
All communication on Skype with 100 people is completely free. It can also be downloaded for free, and it will provide basic messaging and calls within your team members who are also on Skype. 
So, if you're not aiming for other features and just need instant communication, feel free to use Skype. But if you want more features, you can also buy Microsoft Skype for Business with an annual fee of $99.99. 
This plan includes Microsoft Office, Microsoft Exchange, and Microsoft SharePoint. Their entry-level plan starts at $5.00 per month. It includes instant messaging, audio, and HD video calling to Skype participants.
Team collaboration and integration
Slack makes it easy to collaborate and categorize tasks due to its channels. It also allows users to easily share all files simply by dragging and dropping them into the app. Users can also connect Slack to file-sharing apps like Google Drive and Dropbox.
Aside from file-sharing, Slack can be integrated with video meeting apps like Zoom. You can use this feature to add calendar apps to schedule meetings so that you'll be reminded every time you have one.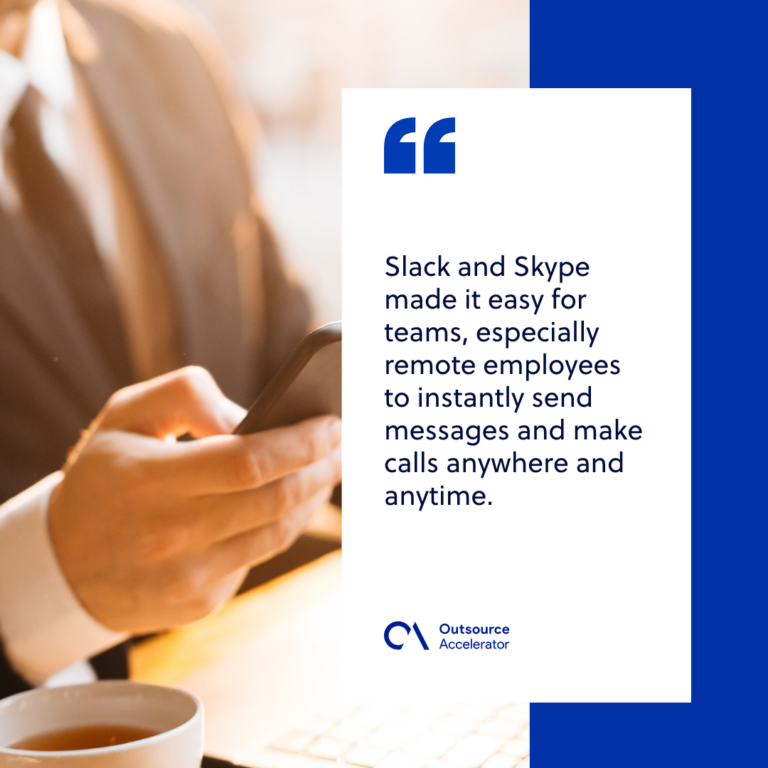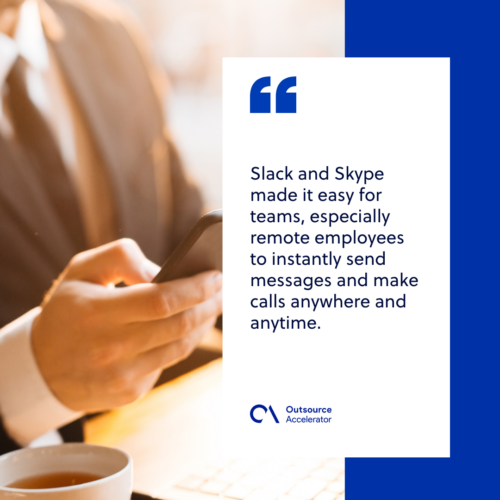 Skype, on another note, offers the benefits of Microsoft features during calls. If you buy one of the Office 365 plans, you'll also get access to Outlook, Notes, and other famous apps to integrate with the app. 
Its integration with the Office suite makes it easy for teams to meet and discuss as it includes screen sharing and the ability to record meetings.
Both Skype and Slack, as collaboration tools, allow you to attach files, photos, videos, GIFs, voice messages, and the likes. You can do this one-on-one or by-group.
Utilizing messaging apps at its best
Finding the most compatible internal communication tool in your workplace can greatly benefit both employers and employees to achieve a more collaborative environment. 
Both Skype and Slack offer advantageous features such as text-based communication and video conferencing that you could use in your daily work needs. Your choice of application for your business would ultimately depend on a range of your business needs. 
The future of messaging apps for business looks enticing; surely it will open a lot of opportunities for many companies. As their services continue to expand, so too will the features and benefits that businesses can utilize. So, take your pick.