WFM scheduling: Maximizing operational efficiency and employee engagement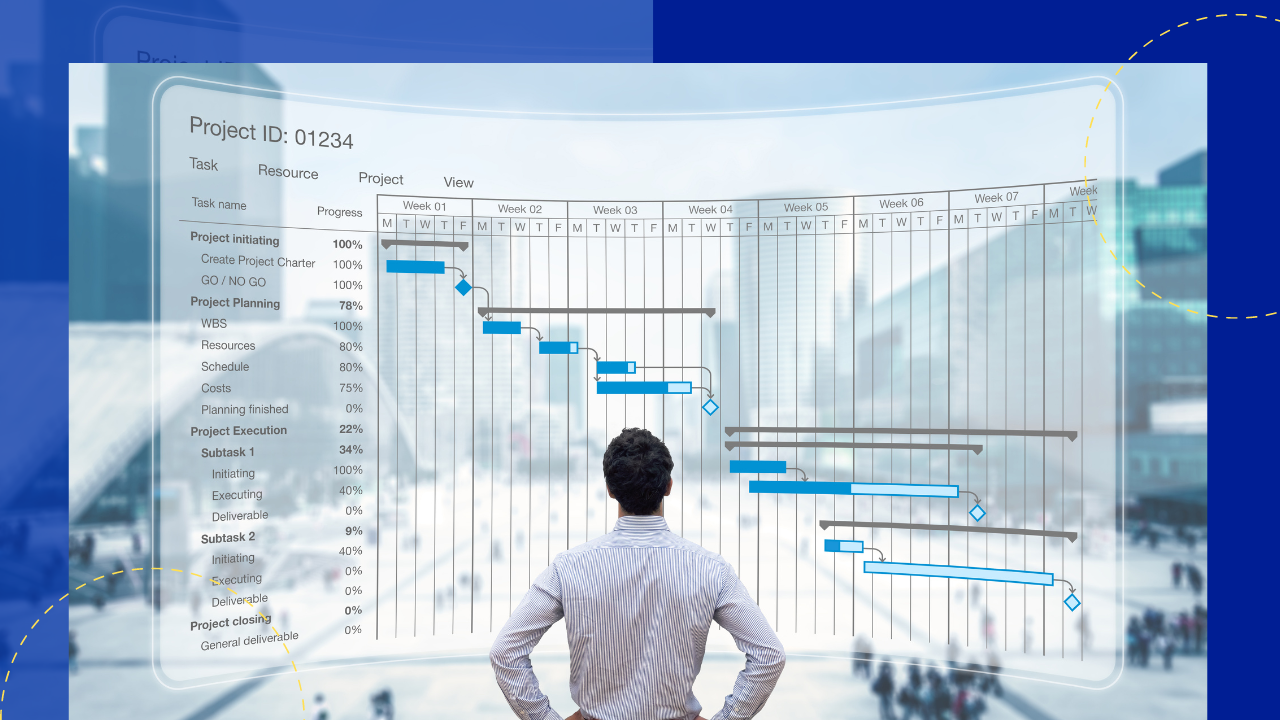 Efficient workforce management is crucial for achieving operational excellence. Companies must maximize resources, minimize costs, and ensure optimal productivity to accomplish that.
One key component of effective workforce management is WFM scheduling. It involves forecasting, resource allocation, and shift planning to optimize workforce utilization.
Read below to learn more about WFM scheduling and how it helps make businesses more efficient.
WFM scheduling: Why it's important
WFM scheduling aims to optimize workforce utilization by aligning staffing levels with the demand for products or services.
Below are a few examples of why WFH is crucial to successful business planning:
Enhancing efficiency and productivity
Efficiently managing your workforce through WFM scheduling allows you to align staffing levels with customer demand.
Efficiently managing your workforce through WFM scheduling enables you to align staffing levels with customer demand. This optimization improves efficiency and productivity, reducing operational costs while maintaining high-quality service.

Improving customer experience
Effective WFM scheduling enables you to deliver superior customer experiences. By aligning staffing levels with customer demand, you ensure that customer inquiries, requests, and service levels are met promptly. 
In turn, this leads to shorter wait times, faster response rates, and overall customer satisfaction.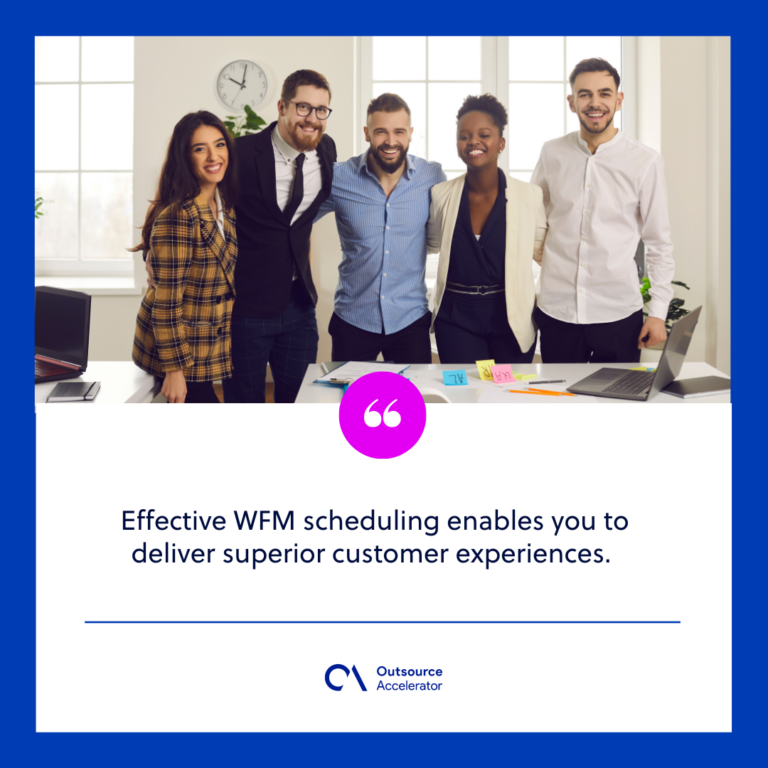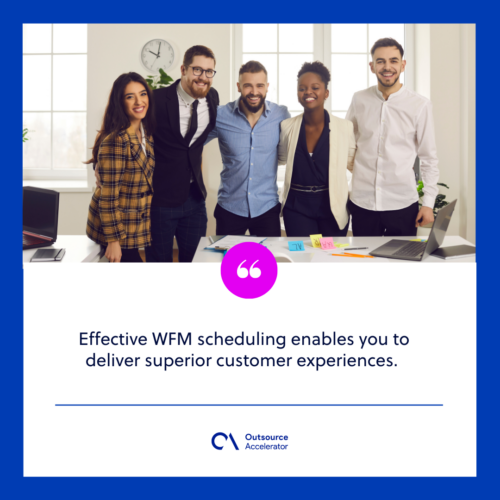 Empowering employees and boosting engagement
WFM scheduling that considers employee preferences and work-life balance fosters a positive work environment.
By involving employees in the scheduling process and providing flexible scheduling options, you empower them to have control over their work schedules. This employee-centric approach enhances engagement, job satisfaction, and retention.
Agility and adaptability
WFM scheduling allows businesses to respond swiftly to changing circumstances, such as unexpected spikes in customer demand or unforeseen employee absences.
Companies can maintain operational continuity and mitigate disruptions by adjusting schedules and reallocating resources efficiently.
Compliance and regulatory adherence
WFM scheduling aids in maintaining compliance with labor laws, regulations, and contractual obligations.
By accurately tracking work hours, breaks, and rest periods, businesses can mitigate the risk of non-compliance penalties and maintain a fair and transparent working environment.
Key components of WFM scheduling
WFM scheduling involves a holistic approach encompassing various interconnected processes, each crucial in augmenting workforce utilization. To effectively implement WFM scheduling in your organization, it is essential to understand its essential components.
The following will help you better understand how forecasting, resource allocation, and shift planning work together to drive operational efficiency and achieve business objectives.
Forecasting and demand analysis
Accurate forecasting is crucial for effective WFM scheduling. Going over historical data, market trends, and other pertinent elements will allow you to predict customer demand more accurately. 
This enables you to distribute resources and schedule employees accordingly, avoiding staffing shortages or excesses.
Resource allocation and staffing
Strategic resource allocation is vital to ensure optimal staffing levels. By considering factors such as employee skills, availability, and workload requirements, you can assign the right people to the right tasks. 
Doing so improves efficiency, maximizes productivity, and minimizes idle time.
Shift planning and rostering
Creating efficient shift plans and rosters is a critical aspect of WFM scheduling. You can design well-balanced schedules that meet operational needs by analyzing demand patterns and employee availability.
Additionally, considering employee preferences and work-life balance cultivates a positive work environment, often leading to increased employee satisfaction and retention.
Best practices for effective WFM scheduling
Adhering to proven and tested best practices is essential to ensure the success of your WFM scheduling efforts. By following industry-leading approaches and proven strategies, you can elevate workforce management, enhance efficiency, and drive better business outcomes.
Take a look at some of the best practices for successfully implementing WFM scheduling into your business.
Real-time monitoring and adherence
Monitoring schedule adherence in real time allows you to identify deviations and take corrective actions promptly. 
Utilize workforce management software and implement efficient communication channels. This way, you can ensure that schedules are followed, resulting in optimized workforce utilization.
Employee engagement and satisfaction
Empowering employees and involving them in scheduling improve their engagement and satisfaction. 
Self-service tools for shift swaps, time-off requests, and schedule preferences give employees control over their work-life balance. This approach fosters a positive work culture and boosts employee morale.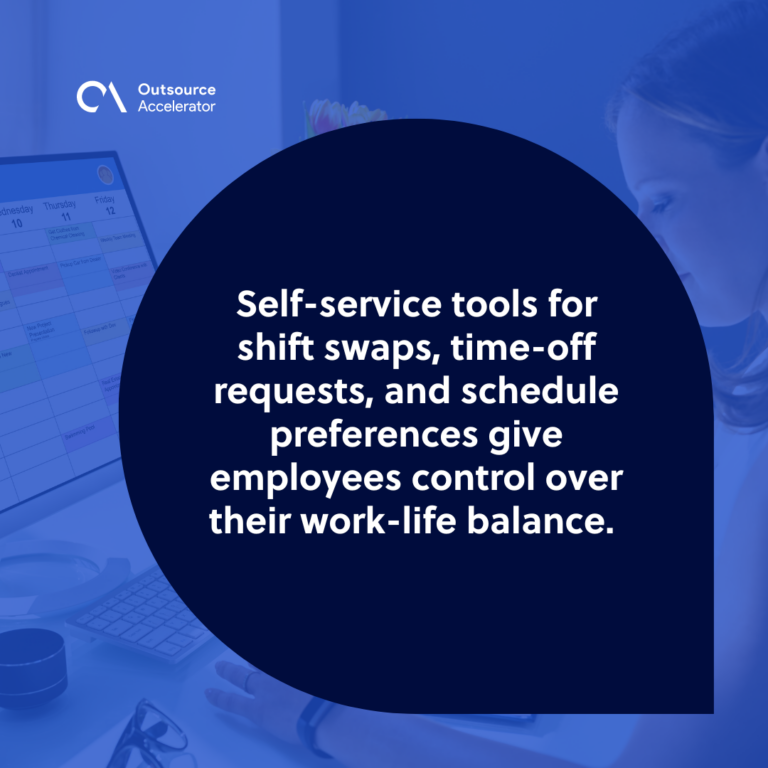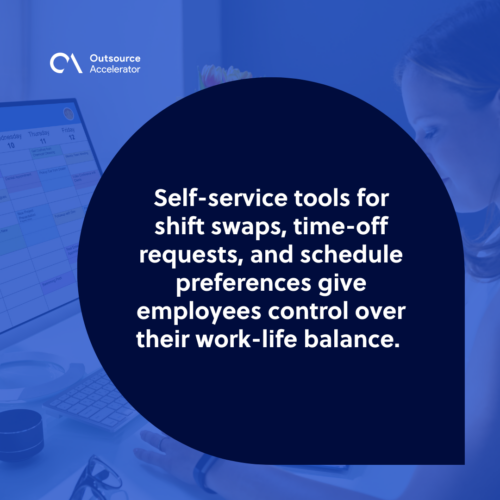 Regular schedule review
Continuously review and optimize schedules to align with current demand and business objectives. 
Monitor key performance indicators (KPIs) such as service level, productivity, and cost metrics to identify areas for improvement and adjust schedules accordingly.
Leveraging technology and automation
Implementing WFM software solutions automates routine tasks and simplifies scheduling processes. These tools offer demand forecasting, automated shift allocation, and schedule optimization features. 
Examples of some popular WFM scheduling solutions include Papaya Global, Deel, Connecteam, and Homebase.
By leveraging technology, you can streamline your WFM scheduling operations, save time, and reduce errors.