Seven remote work tools for more productive remote working
Seven remote work tools for more productive remote working
Working remotely
Employers and employees alike were left with no choice in this pandemic but to continue working. Sixty per cent of US employees and counting have switched to remote work because of COVID-19, and large corporations like social networking site Twitter have announced that they're allowing their employees to work from home forever.
Remote work has been quite an adjustment, especially for office-centric management and organizations. However, with the help of technology, software, and online tools, remote working has never been easier.
Remote work challenges
Working from home – especially in the middle of a global health crisis with no immediate cure insight – came with a bunch of adjustments and challenges. Here are some of the challenges encountered by remote workers:
Communication issues

Home interruptions and distractions (kids, pets, family members, etc.)

Lack of human interaction (if living alone)

No work-home boundaries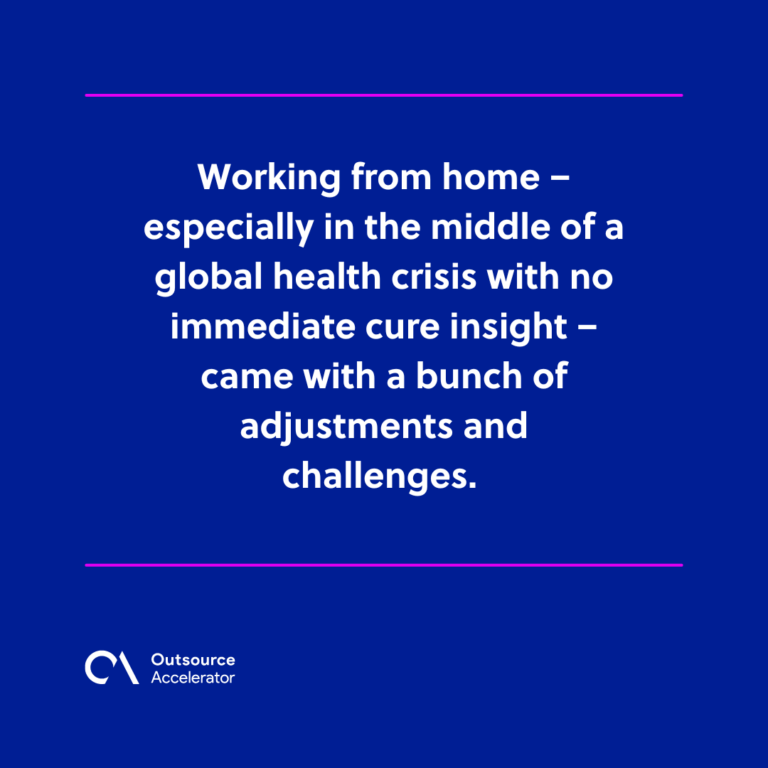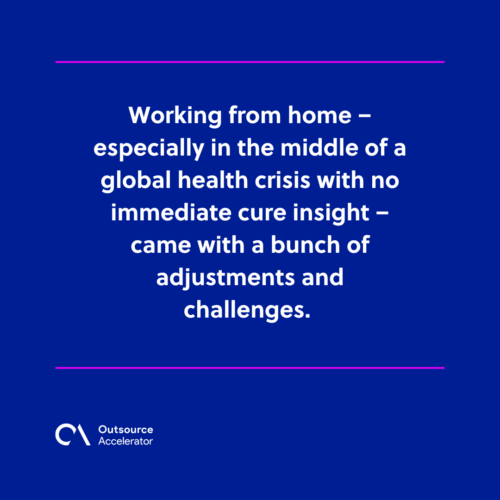 Seven remote work tools for more productive working
Working remotely is tough, and knowing that there is no one-size-fits-all solution to these challenges. Looking at the bright side though, it's a good thing that the pandemic happened in this timeline, and not around 20 or 30 years ago. Today, a business can still go on as usual since we are equipped with the technology needed to make it happen.
Here are seven remote work tools (aka products of technology) for you and your team's productive remote working:
G-Suite is an integrated group of budget-friendly and cloud-native collaboration apps powered by Google's artificial intelligence. It is an all-in-one package that lets team members collaborate on projects and communicate, whether work-related or just water-cooler conversations. The suite already includes the following applications:
Gmail

Google Meet

Google Chat

Google Calendar

Google Drive

Google Docs

Google Sheets

Google Slides

Google Forms

Google Sites
While Google Drive is already a part of the G-Suite, we feel like it's worthy of its own spot in the list. Google Drive lets you store, access, and secure your files in secure cloud storage. Google Drive's centralized administration and data loss prevention feature help users share files while meeting data compliance needs.
A team couldn't be truly functional if there's no effective means of communication. Skype provides a free, convenient, and efficient way of keeping the company culture and communication lines open. With this tool, you can host a video meeting, call team members for free, send messages and other important files.
Asana is like an accountability booster app. It is a project management platform that lets you create and delegate tasks, check off tasks into shared projects, add collaborators, plan workflows, and keep your team's work on schedule. It has calendar features and your own to-do list where you can list your assignments and tick them off as you finish.
Slack is a convenient communication platform, as members can access the app from their desktops, from their internet browsers, or through the mobile app. Slack allows team managers to create various channels for specific tasks or projects, so members can communicate and conduct virtual meetings. It's also a great venue for private chats or small group chats for little virtual water cooler moments.
Slack also allows a lot of integrated apps for every team members' convenience. You can add Google Drive, Zoom, Google Calendar, and more.
Canva is heaven-sent for design novices. This graphic design platform is perfect for those who need to create social media graphics, presentations, posters, and other types of visual content. Canva's free and professionally designed templates can easily be edited and used through its drag-and-drop interface. It is especially perfect for small teams with all-around members, as well as teams that need to create some graphic design, but can't afford to hire a designer.
Even while working at home, employees still deserve recognition for the great job that they've been doing. WooBoard lets you celebrate wins and reward your employees for their good work. It is an online social platform that allows you to create reward programs, introduce gamification, encourage authentic peer-to-peer recognition, and create special announcements.
WooBoard is an innovative solution built for today's young and modern workforce. It makes employees feel valued and good about themselves.
Managing your remote team is one thing, hiring additional remote workforce to support your growing organization is another.
Make sure to acquire the right remote workers that are best suited to your kind of business needs through 123Employee! Whether you are an enterprise looking to hire customer service agents, or a small business in need of virtual assistants, 123Employee has got you covered!