SixEleven outsourcing – price and precision professional services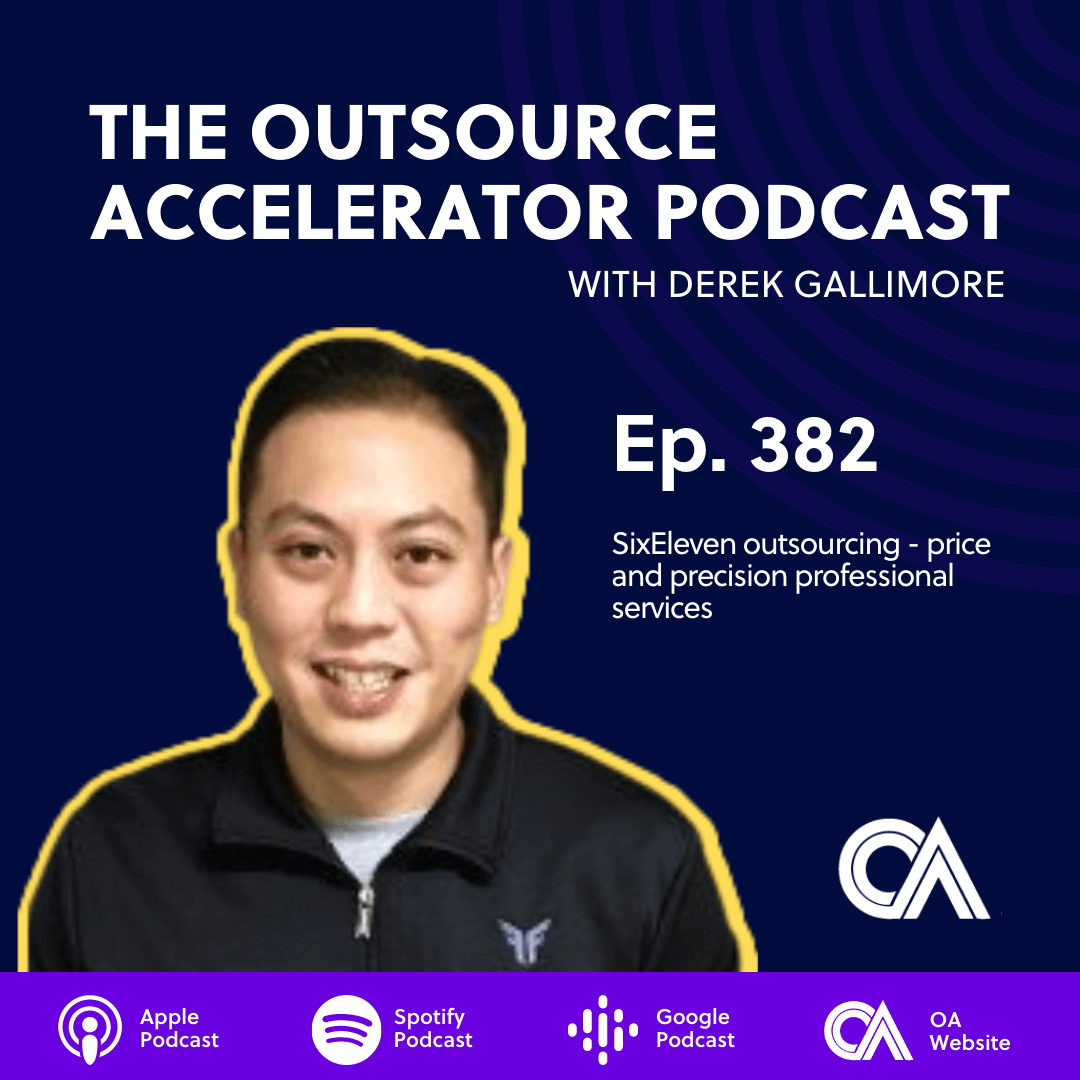 SixEleven Global Services
Derek Gallimore talks with Michael Bian, CEO and Founder of SixEleven Global Services. SixEleven is a Davao-based BPO company providing customer support, lead generation, and back-office services to US companies.
Being an outsourcing player for 15 years, SixEleven has seen advancements and gradual changes in perspectives regarding outsourcing, especially in Davao. In this episode, Derek and Michael will take a look at SixEleven, its offerings, and Davao City as an outsourcing destination.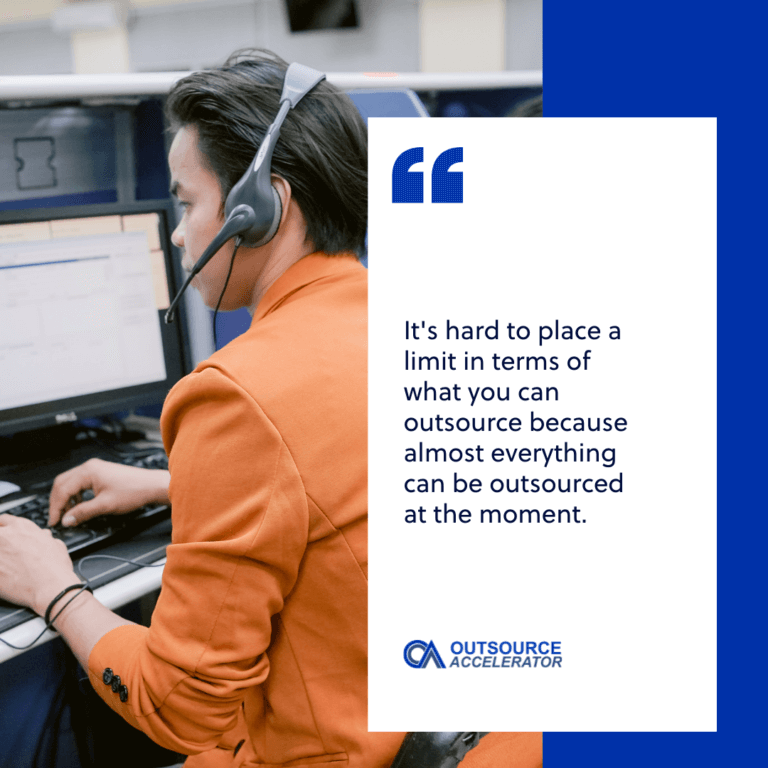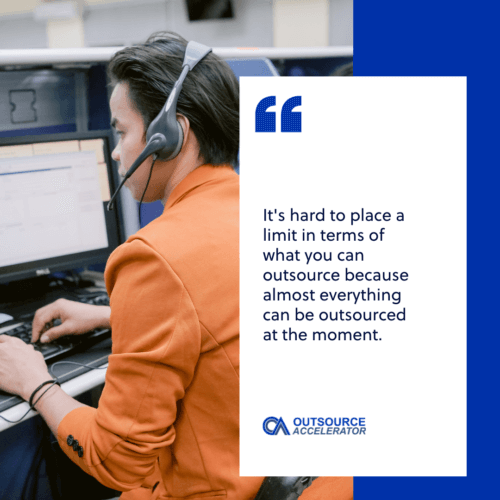 SixEleven and its professional offerings
Outsource Accelerator CEO Derek Gallimore is joined by Michael Bian, CEO and founder of SixEleven Global Services, in this episode of the OA podcast.
Established in Davao, SixEleven is a premier BPO and call center company located in Davao City. It currently has 3,000 staff serving 80 clients in the US, around one-third (1,000) of them doing omnichannel customer support and another 1,000 doing outbound lead generation.
Currently, their back-office department "has been growing" and providing multiple functions. Some of their clients include US universities and institutions that process loan applications.
As a CEO, Michael manages the overall operations, from the offshore teams to HR and recruitment teams, and "mash them together."
How the outsourcing process works at SixEleven
SixEleven aims to "make the client's life easier." While most of them have cost savings as motivation, the company continues to deliver its work with reliability and consistency.
Michael observed that most of the clients "tend to feel overwhelmed" when asked for a training module. He "tries to simplify things" by letting them line out their rules, expectations, and productivity metrics.
SixEleven on managing employee relationship
Being in the industry for 15 years, SixEleven is confident in its relationship with its employees. While churns are "normal in any industry" including outsourcing, the company is proud of its low churn compared to other BPOs.
At the same time, they condition their clients in terms of finding the right employees for their teams. Per Michael, staffing periods for highly specialized roles could take around 60 days since these roles are "more difficult to find."
A quick introduction to outsourcing in Davao
Davao is the third-largest city in the country in terms of its population. It houses Mount Apo, one of the tallest mountains in the world, and is the known birthplace of the current President Rodrigo Duterte.
For years now, Davao is named one of the Next Wave Cities for massive growth in several verticals, including BPO.
Michael stated that the infrastructure in the city 15 years ago was "not that good." Not many shops were open at night and transportation is difficult for agents working nightshift. At the same time, they have encountered "difficulties in finding clients," one of their motivators to "do a good job."
Much has changed in Davao nowadays, transforming into "a 24/7 city" conducive for call center agents and BPO companies.
Per Michael, Davao "seldom has any storms," the reason their agents are "not much affected by the weather." Worker salaries are around 20 to 25% cheaper compared to Metro Manila. At the same time, the city boasts excellent security where "people can walk around anytime."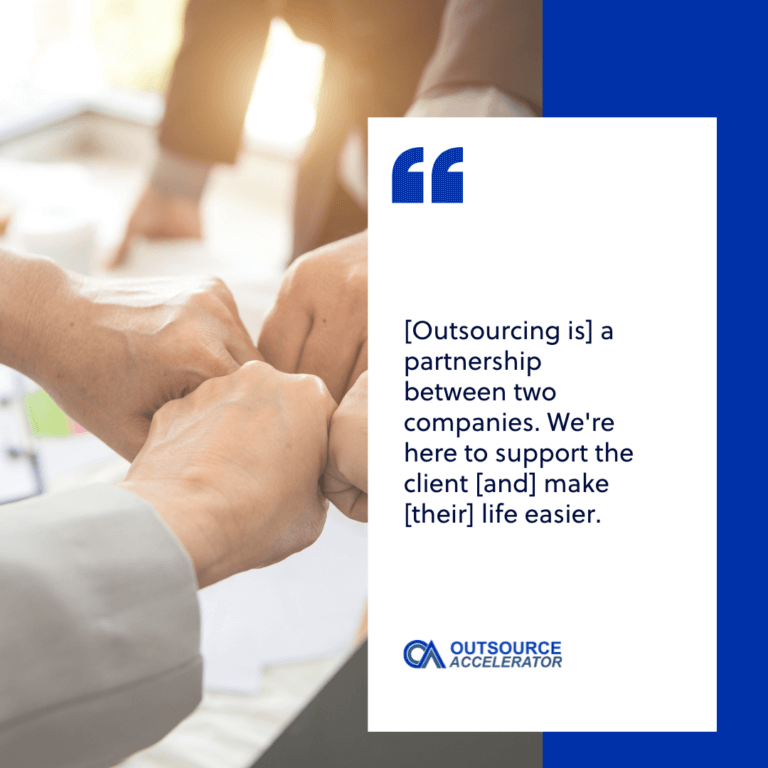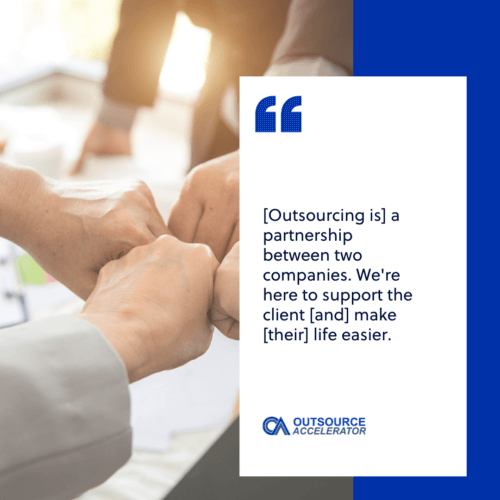 Changing trends and best practices in the outsourcing industry
Remote work and globalized employment
As Michael observed, more clients are "open to a work-from-home or a hybrid type of setup" when building their teams. Though, he still advises his clients to try to have his teams in the office for at least six months before revisiting WFH.
Meanwhile, more people are now "open to outsourcing" compared to 15 years ago. With the world becoming a "competitive place" for employment, clients now appreciate "having [a remote worker] online."
Sales and customer service
Michael has even seen a gradual change in how sales and customer service processes work.
The biggest change, according to Michael, would be in the channels used. He observed that people are "comfortable [in] doing emails, chats, or talking to social media to resolve their concerns." 
With this, SixEleven had to transition into an omnichannel experience depending on their client's preference. This move also "gives opportunities to more people" that perform better in non-voice communication.
On the other hand, Michael finds it difficult to "draw a line with [sales and] customer service" since most customers prefer an upsell after a call. 
Rise of automation and bots
Michael believes that chatbots are simply "a step above having a knowledge base" in a company's website. Although more companies use automation and bots to improve their services, he knows that customers still "prefer having a live person to speak with."
For Michael, a "big part of the conversation" in customer service is comprised of two things: assurance and empathy. He knows that customers need "some form of assurance that a problem will be fixed" and look for empathy, where the agent "cares about fixing a problem."
Reach out to [email protected] or https://www.sixelevenbpo.com/ for inquiries.
Listen to more podcast episodes here: