Definition
What is employee churn rate?
Employee churn rate refers to how frequently employees leave their positions in a certain period. This might happen in their first year, over a few months, or five years.
The resignation of an employee might be voluntary or involuntary. Employees who initiate the resignation come into the voluntary group, whereas terminated employees fall into the involuntary category.
Some voluntary churn can be avoided by following appropriate recruiting practices and maintaining a healthy work environment.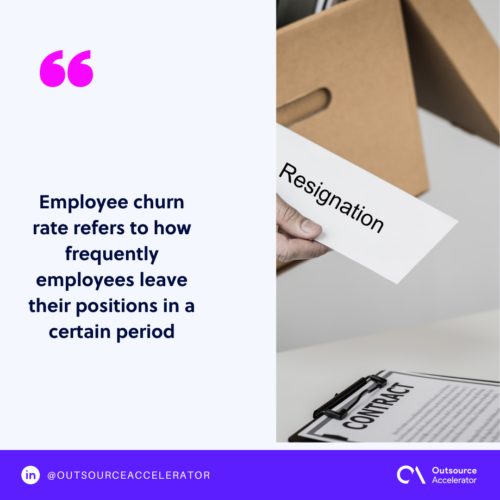 Formula for employee churn rate
To determine the employee churn rate, the total number of employees who left is divided by the average number of employees in a certain period. The result is then multiplied by 100 to get the percentage.
The following is the mathematical formula:
Employee churn rate = Number of employees resigned / Average number of employees x 100
Importance of employee churn rate
Employee churn rate is important for employers to monitor since it has a significant influence on productivity, business performance, and growth of a company.
Low employee churn rates may appear to be a positive development; however, many individuals stay with a firm because of familiarity rather than loyalty. If these employees are discouraged or unproductive, they might be a liability to your company. 
You'll need new employees to keep motivation high and to benefit from the new ideas and perspectives that will help your company expand.
However, if the employee churn rate is too high, you'll end up paying for things you don't need. Costs of recruitment, onboarding, and training all add up.
How to reduce employee churn rate?
Employees will come and go, but when a large number of them leave, it is certainly causing concern. It takes a lot of time and resources to hire additional employees or replace existing ones.
Here are some strategies for reducing employee churn rate:
Hire the right talent
Organizations typically recruit employees based on their skills. Companies must hire people that are a good match for the company culture and have a solid skill set. 
Ask them organizational behavioral questions during interviews to get a sense of their mindset and commitment to the company.
Enhance career advancement and training
Your company must also constantly motivate and challenge its employees. Employees who receive better career development and training may feel more appreciated in their roles.
Further, training sessions and development programs effectively foster a positive workplace. Employees gain skills that make them feel valuable, and they will have a definite role in your business in the future.
Recognize employees' achievements
Your employees should be appreciated and compensated. Express your appreciation for their efforts by rewarding them when they go beyond. This has a beneficial effect on the employees' thoughts and attitudes toward work.
Provide the best compensation
Employees expect to be fairly compensated. Nowadays, organizations provide compensation that meets industry standards and recognizes exceptional performance through incentives.
Provide benefits
The workforce has evolved. Some employees travel significant distances, while others balance various tasks. 
Taking this into consideration and providing a few options such as work from home or flexible working hours will make employees satisfied. Employee benefits like health insurance and dental coverage will go a long way toward reducing employee churn.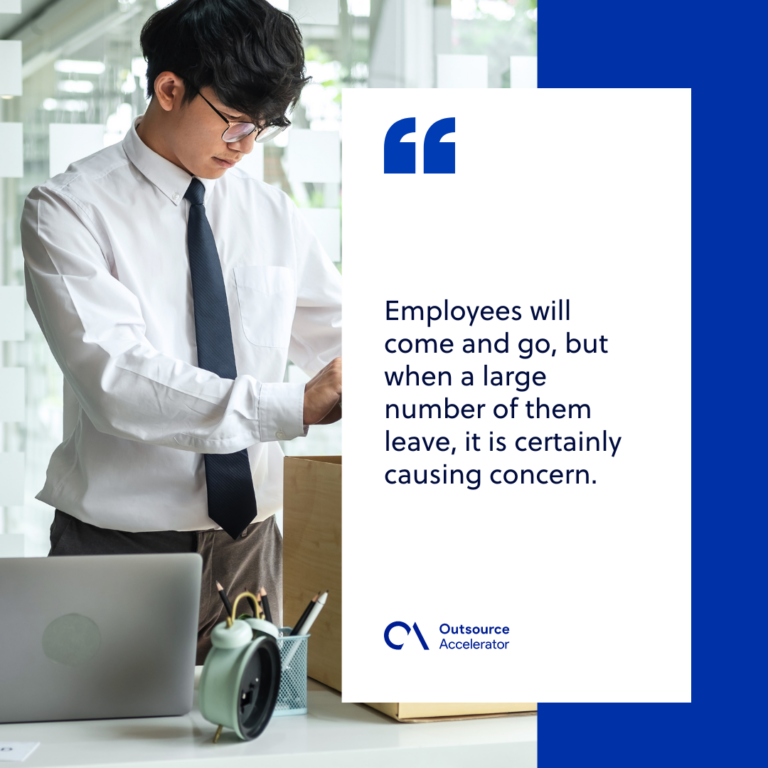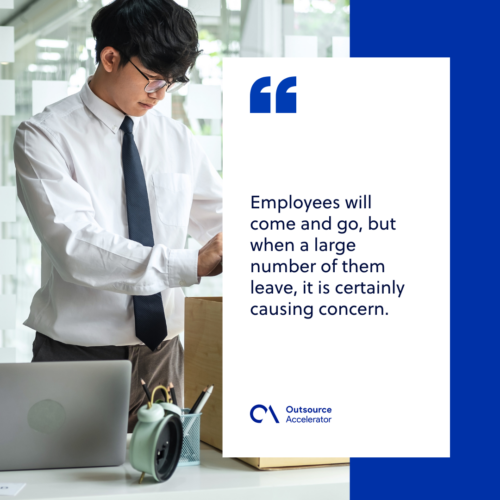 Embrace the wider community
Employee churn can be reduced through an organization's participation in the larger community. Workers appreciate corporations that are committed to the common good and assisting local community organizations.
In addition, allowing employees to participate in voluntary events at work can strengthen the overall employee culture. Employees might feel that they are not simply a company but an active member of a community due to corporate social responsibility.
Flexible schedules
Employers who provide flexible scheduling tend to have lower employee turnover. Many firms have discovered that paying for work completed rather than hours spent boosts overall employee satisfaction. 
Improve your HR strategy
The human resources department is responsible for more than just the hiring and payroll processes. When performed correctly, their work can enable you to gain a better understanding of your company's objectives. 
This covers factors like churn rate. It may also help you in distinguishing between a high-performing and a low-performing employee. Further, they can only be addressed once the HR team's productivity and efficiency have improved.