How will a hybrid workforce work today?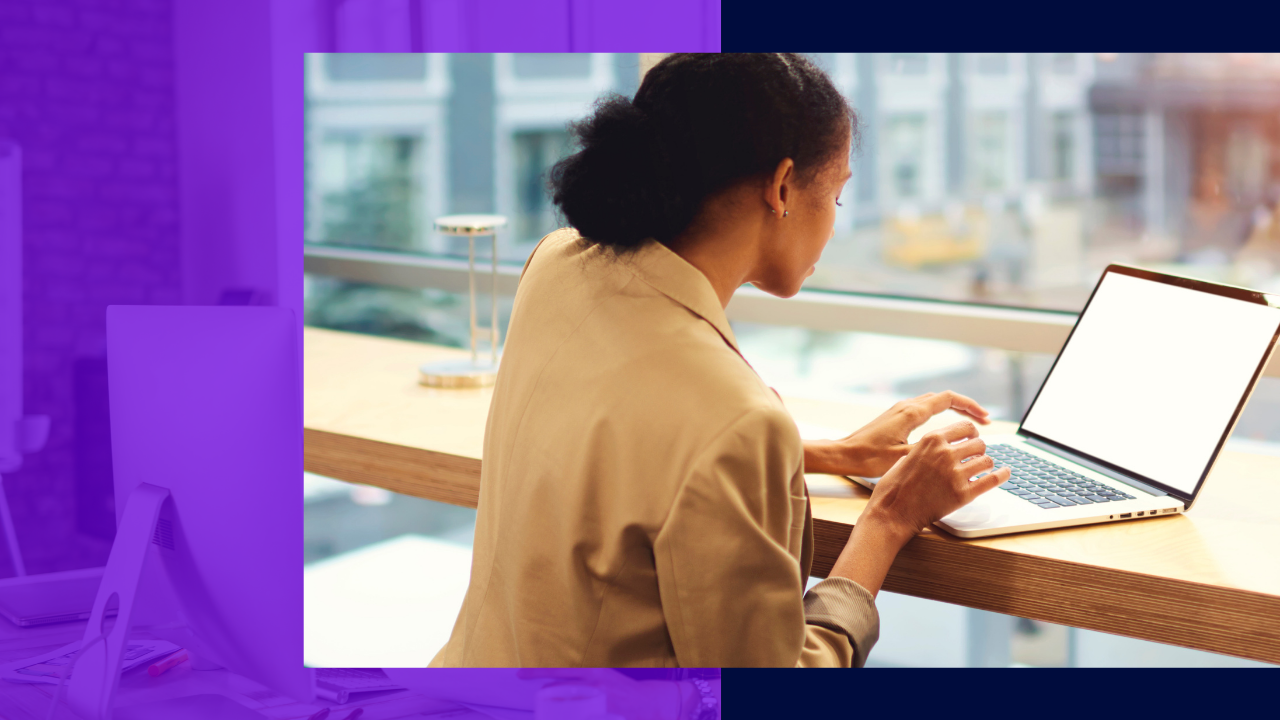 Post-pandemic, working will be different for companies worldwide. Remote working is here to stay and companies are expected to adapt to the new norm of running a business.
As early as last year, an increasing number of global enterprises decided to have remote work as a permanent option for their employees. This is given that they have seen the increased productivity and savings it brought them
On the bright side, most companies still find the traditional office setup valuable. It provides the interaction and sense of belongingness within employees in a single office. For some industries, including business process outsourcing, going back to the office helps them implement compliances and security standards better.
There's another option for organizations wanting to balance out remote work and traditional office setups: hybrid work. Let's learn about hybrid working, its benefits, and how companies can make this work through this article.
A look at the hybrid work model
A hybrid work model enables employees to render work in different locations – whether remote, on the go, or in the office. Compared to a distributed workforce and traditional office setups, this model allows them to spend a few days working remotely and go to the office for the rest of the week. 
Hybrid work is best for companies looking to try a remote work setup and balance it with the traditional office one. It allows them to have more autonomy and flexibility at work since workers can function at the place where they're most productive. 
As for employees, this model also favors them in terms of their creativity, problem-solving skills, and relationship-building.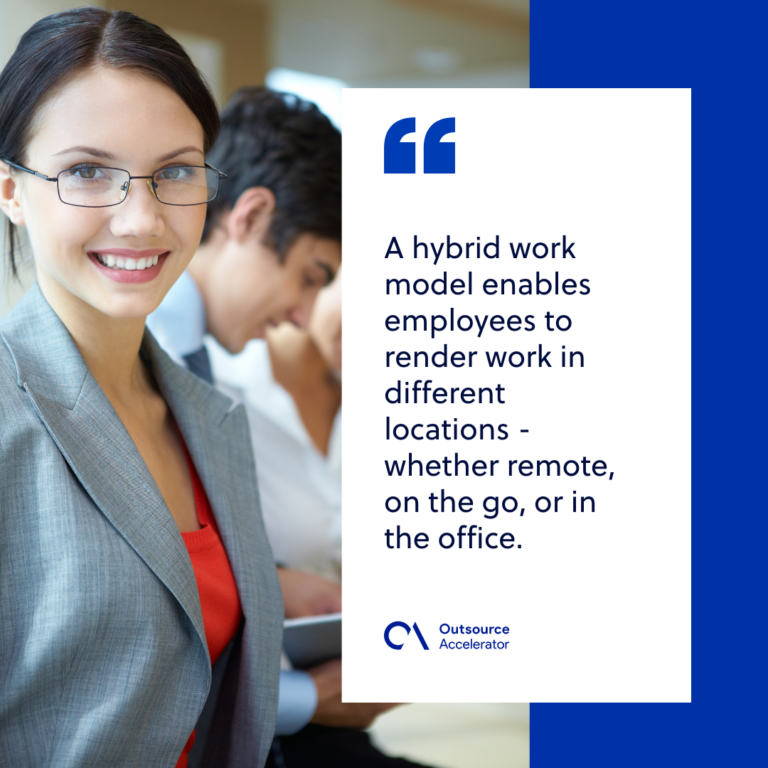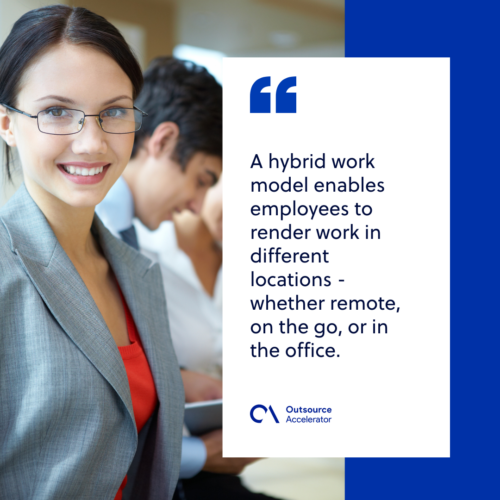 How hybrid work helps
Experts believe that the future of work is hybrid. An increasing number of companies plan to implement a hybrid work model for their companies, according to a research conducted by SteelCase.
Indeed, having a hybrid work model helps both companies and employees through the following ways. 
How hybrid work helps companies
Lower office costs
Companies won't have to worry about having a full office setup with additional costs on space, electricity, and network connectivity. Instead, they can hire a small office where their employees can work when they are in the office and have their schedules arranged accordingly.
Access to a larger talent pool
Depending on their strategy, they can hire local talent, get a freelancer, or outsource within their country to fill up their roles. This helps them in hiring talents that can work more flexibly for the company without the restriction of just bringing them to an office.
Increased productivity
Studies show that an average office employee is productive for only three hours of their shift. By implementing a hybrid work, companies can boost employee productivity at their finest since they get to concentrate and have more motivation at work.
Improved trust
Lastly, employers implementing hybrid work within their company bank on trusting their employees to do their work.
With this, employees can feel more like they are autonomous and in charge of their workload, which can mold their loyalty to their employers.
How hybrid work helps employees
Work-life balance
Employees rendering hybrid work can practice having a better work-life balance. This is because they can work around their schedules during remote workdays to spend time with their families as well.
Improved health
Hybrid working also improves employees' health in the long run. Even after pandemics, employees having hybrid work have fewer worries about getting certain illnesses in the office and on their commutes.
What's more, it even decreases the stress they get from long drives/commute to and from their workplaces.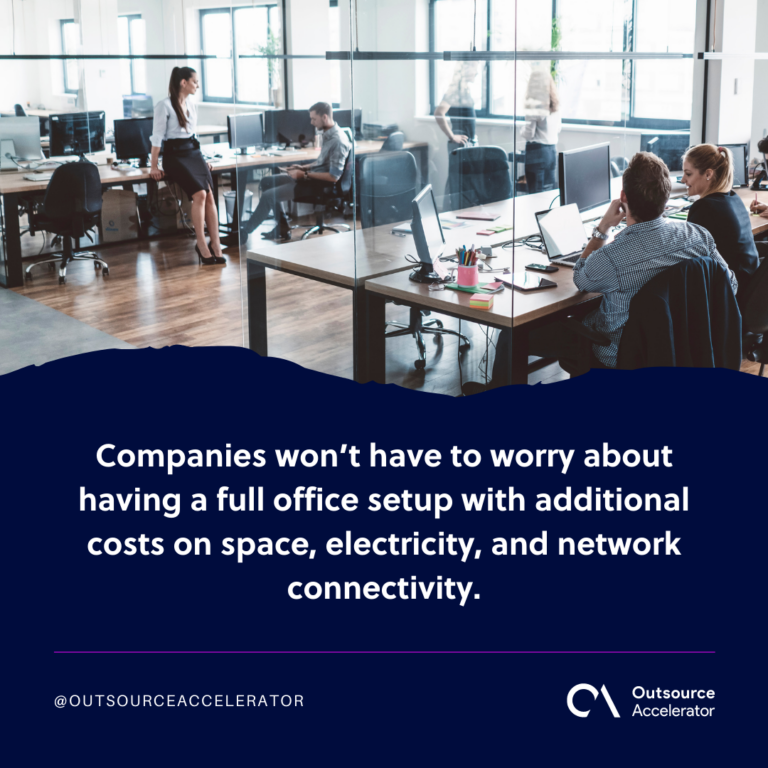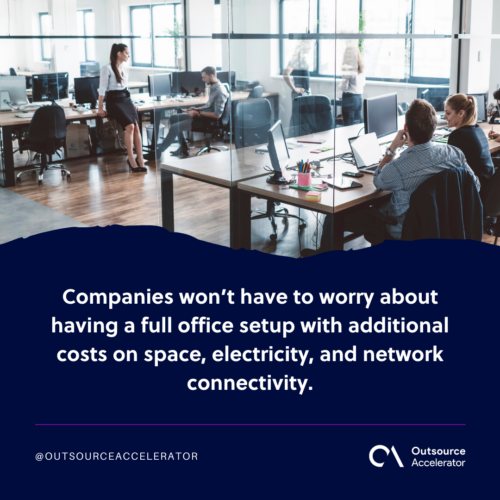 Increased employee happiness
A study from SurveyMonkey shows that remote employees are happier than their pure office counterparts. With a hybrid work model, employees can somehow increase their happiness since they get to dress casually and be with their loved ones a few times a week.
Tips to make hybrid work model work for you
Despite these benefits, companies can still experience disadvantages with a hybrid work environment. Some of them include:
The possibility of burnouts

. Some employees tend to overwork while working remotely. This could still end up in burnouts which could affect their long-term productivity.

Decreased performance in some roles

. Not every role and employee is cut for pure remote work or even a hybrid one. Forcing hybrid work in some roles could end up in decreased performance, further affecting the company.

Employees feeling distant

. Moreso, team-building activities could be challenging with a hybrid workforce. Remote employees might still feel distant from their colleagues and the company, which could affect communication and interaction within them.
In a hybrid work environment, employers should make an effort to maintain a healthy work culture within the organization. They can successfully implement hybrid work through the following ways.
Consulting employees first
Everything should be adjusted in a hybrid work environment, including processes and people. This is why it's best to have the employees involved when planning and implementing a hybrid work model. 
Over time, it can be crucial for employers to get employees' feedback about setup and what they can improve in the future.
Have remote work tools ready
A hybrid work environment works best with remote tools for communication and collaboration. Research on what tools can be used for certain work aspects and have tutorials on how they can use them.
Implement security measures
With a portion of employees going remote on certain days, concerns on data security may arise. A portion of them can log in from different locations to do their work, which can be a security risk for the company.
As a remedy, companies should implement security measures on their employees' equipment. This includes laptops and official phones, if possible.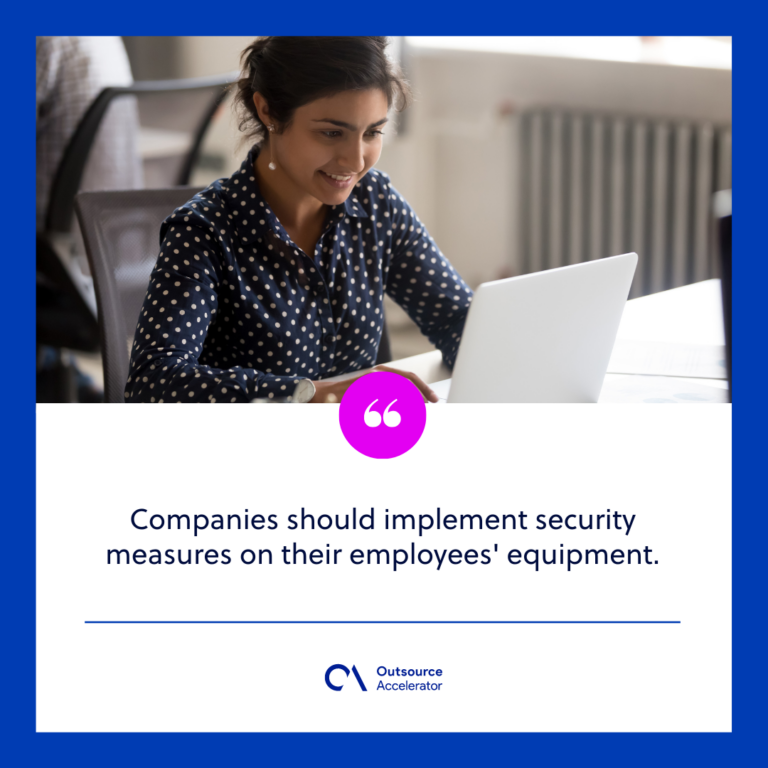 Maintain communication
Lastly, teams must maintain communication while on hybrid work. Have a weekly blended meetup with in-office and remote employees for updates and team-building activities.
However, this should not be a reason to micromanage employees rendering remote work. Remember to always maintain boundaries and standards when monitoring each workers' performance to further motivate them.
How much effort should companies exert in a hybrid work setup?
At most, hybrid working won't be easy especially with companies still adjusting to the setup. This brings a new set of challenges to the company, from logistics and flexibility to the sustainability of their work environment.
As much as possible, employers should find a way to balance their work culture and improve the welfare of their employees. Doing this can help hybrid work become successful for them.