Understanding the Colombian Outsourcing Industry – with Ricardo Pedroza of ProColombia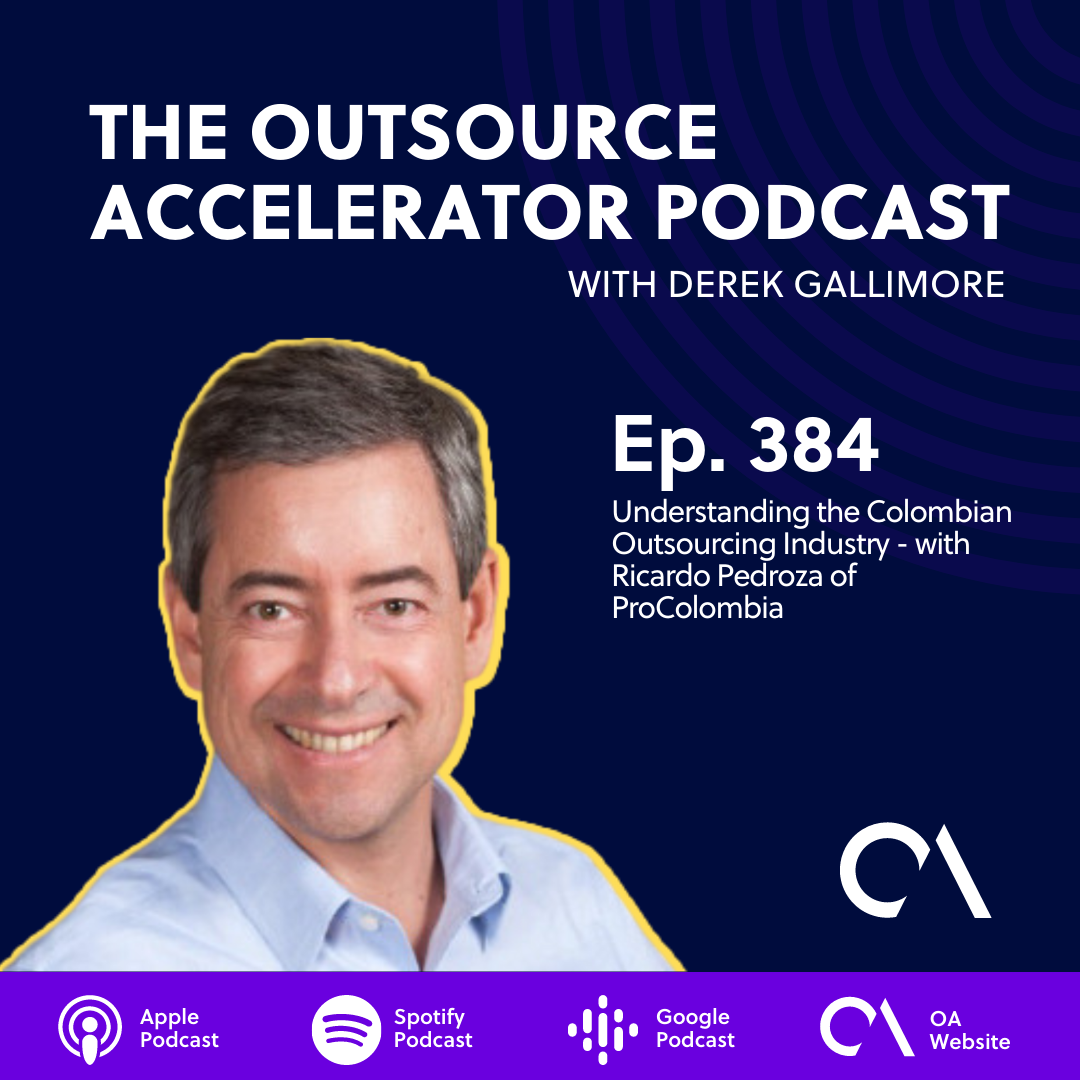 In this episode, the OA podcast welcomes Ricardo Pedroza, United States Executive Director for ProColombia.
ProColombia
Derek Gallimore talks with Ricardo Pedroza of ProColombia. ProColombia is a government agency with offices in 22 countries that aims to promote and attract investors and exporters to Colombia.
In this episode, Derek and Ricardo will give an insight into the outsourcing industry in Colombia. Being an outsourcing destination for 20 years, find out what Colombia has to offer in terms of staffing and other services.
What ProColombia offers to the world
ProColombia is a government agency that promotes tourism, foreign investments, and non-traditional exports in Colombia. It has a presence in 22 countries and more than 30 places around the world, including in Miami where Ricardo is based.
ProColombia aims to introduce Colombia to the world and help people understand what the country can offer. Simply put, they "make the job of Colombian exporters and potential buyers easier."
Being a part of the Ministry of Trade, Industry, and Tourism, ProColombia does not charge for its services.
Ricardo's brief background
Ricardo has been with ProColombia for five years. As the US Executive Director, he oversees agency operations in the United States for 14 months now.
He has an extensive background in the IT sector, previously working for companies like Oracle and Microsoft. This gave him a full understanding of business process outsourcing, its provided services, the technology used, and other requirements.
With this, he is confident in "helping companies have a positive conversation" on what they have to offer.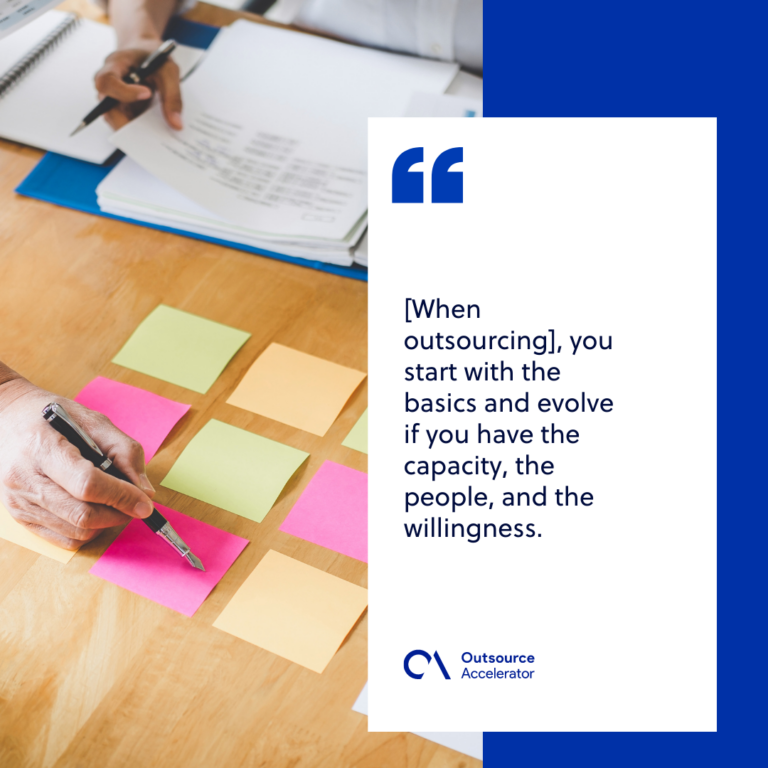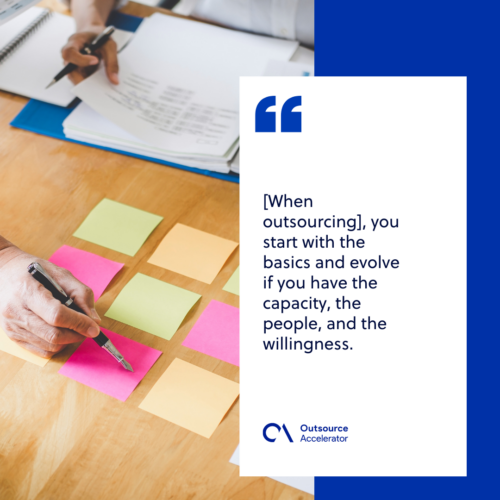 The outsourcing industry in Colombia
Ricardo is proud to say that Colombia is "working hard to [develop the industry]."
Being an outsourcing destination for 20 years, businesses have "found good talents" in the country. Per Ricardo, one of the main highlights of outsourcing to the country is its people. Colombia is "the most welcoming country on Earth" with its friendly citizens.
The country is considered one of the most important destinations for BPO operations, according to the Offshore Confidence Index 2021. It was positioned second for economic stability, followed by India, the Philippines, and Egypt.
All in all, Colombia has been developing and "reacting positively and quickly" during the pandemic.
Exporting almost 800 million on services, industry figures "grew last year close to 40%." Among these exported services include the BPO industry. Today, the country's main customers are in several countries including the US, Uruguay, Spain, and Chile.
Colombian BPO industry size
Ricardo iterates that outsourcing in Colombia is distributed to around 26 cities aside from the capital. According to him, this is "something to highlight" since it gives the advantage of accessing talents and providing jobs in different areas at the same time.
The industry currently employs around 600,000 people. The majority (70-80%) of their outsourced services come from four cities: Bogota, Medellin, Cali, and Barranquilla.
Ricardo estimates that out of 800 million exports, around 350 provide "pure BPO services." This implies that the country can provide a mix of pure and value-added services, from entry-level to more complex operations.
In terms of language, Colombian BPOs offer around 20% English and 80% Spanish-speaking services to their Latin American and US customers.
Ricardo on the trajectory of the global workforce
Ricardo agrees that technology "is pulling people together" as he has seen in Colombia. The country developed projects that "built a backbone [in] communications" with 95% of the population now having access to good bandwidth.
Though for Ricardo, technology is more of an "enabler." He recognizes that technology needs people to make it work. With a population close to 55 million and a relatively young workforce, he is positive that the country has the potential in strengthening its communication and offshore workforce.
Currently, most BPO clients look for quality, commitment, flexibility, and creativity in their teams. Ricardo is positive that the country "[takes] advantage of these cultural benefits [they] have in offering additional [quality].".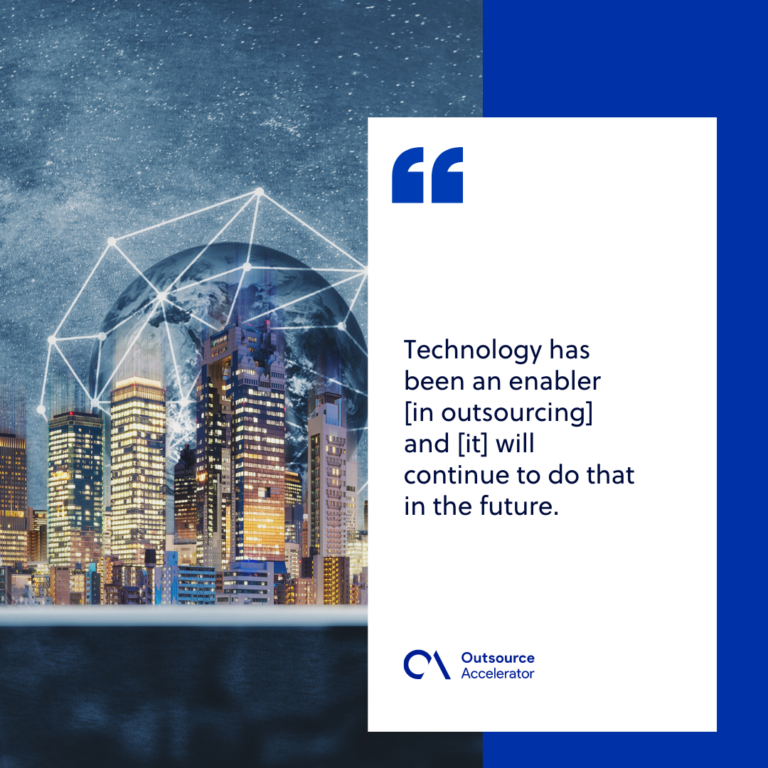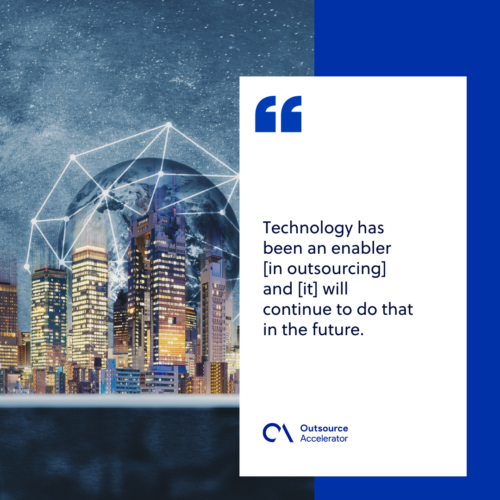 How Colombia fared with home-based vs office-based work
As Ricardo recalls, "COVID changed everything", especially in communications.
The Colombian government recognized its two responsibilities during the pandemic: making sure people have jobs and are healthy. This helped them "[move] quickly" and generate laws, environments, and requirements needed to "start working."
One thing they have learned is that COVID created new environments and tons of opportunities for them. With the infrastructure, legislation, and flexible business needs, most companies have decided to have hybrid work instead of going back to the office fully.
Another thing that COVID made the country aware of is its energy use. Per Ricardo, more than 80% of their power supply is "clean energy" – mostly hydro, solar, and wind.
Along with flexibility, clients outsourcing to Colombia can "align their needs for staffing" and have a look at "what's going behind the services, too."
Reach out to Ricardo through his email, [email protected], and his LinkedIn account. Also, check out ProColombia's website at https://procolombia.co/.
Listen to more podcast episodes here: