PH COVID Updates: Vaccine Rollout, New Strains and Economic Recovery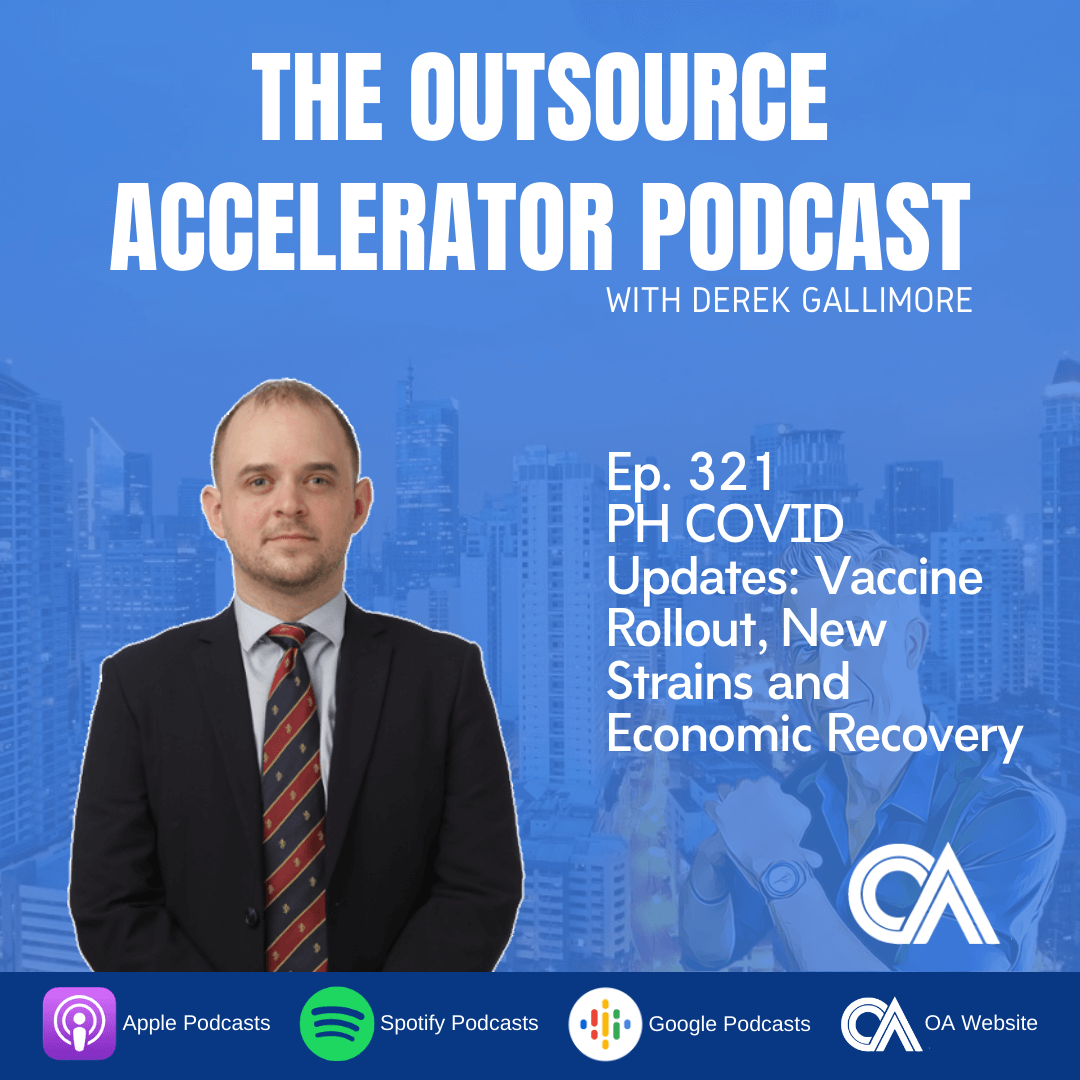 About PSA Philippines Consultancy, Inc.
In this episode, Derek Gallimore is joined by Greg Wyatt, Director of Business Intelligence at PSA Philippines Consultancy, Inc. They provide risk consultancy services to businesses of all sizes. Greg first became a guest In the Outsource Accelerator podcast in light of the previous lockdowns in the Philippines.
Almost a year since the lockdowns took place, Derek and Greg tackle the updates on the Philippine economy, alongside the announced vaccines and the new strains in the UK and South Africa. They will also discuss the effects of COVDI in the outsourcing industry and when do they think the Philippines will once again be comfortable with the office setup.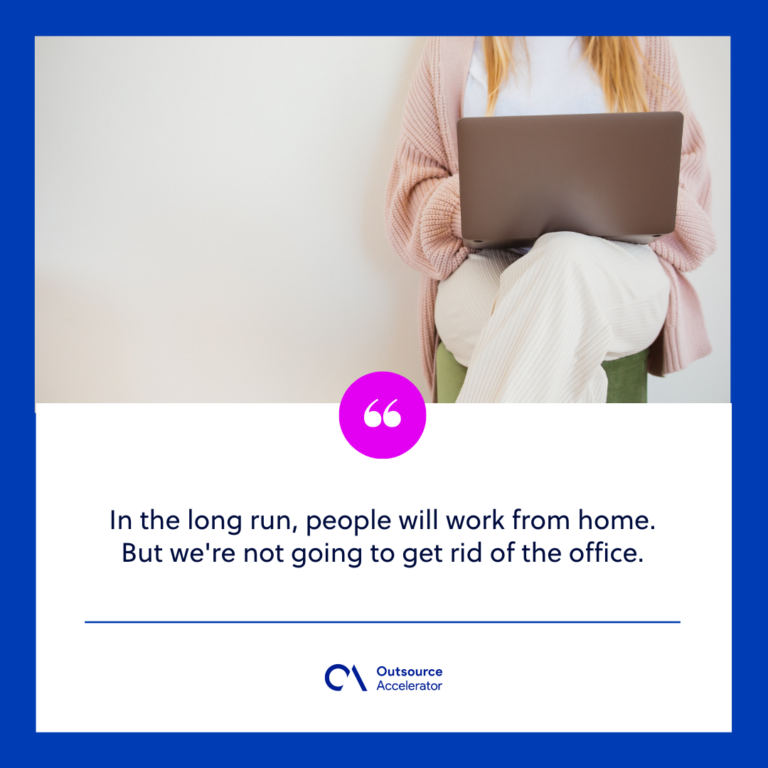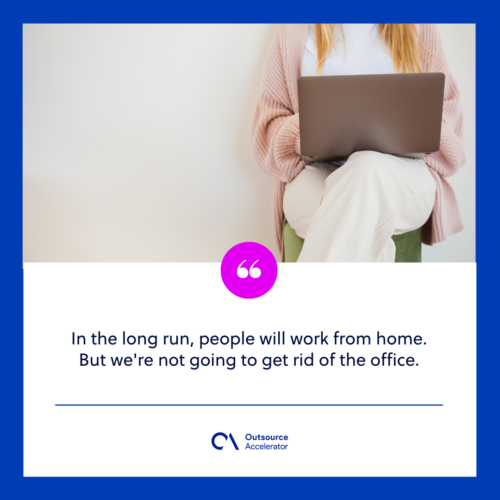 The private and public sectors on the vaccine rollout
Greg noted that there's "certainly a roadmap" on how the Philippines is handling the COVID-19 pandemic and vaccine rollout. He said there's a lot of good advice given to the government, and the private sector "has really contributed a lot." The government "has had a lot of good advice in order to formulate its plan," and we can see that in its strategy of having a vaccine portfolio instead of relying on one.
Greg also mentioned the efforts of the private sector, led by Presidential Adviser for Entrepreneurship Joey Concepcion. The sector organized to deal with British-Swedish multinational pharmaceutical and biopharmaceutical company AstraZeneca to get access to their vaccines. These deliverables are then expected to arrive around the third and fourth quarter of 2021.
COVID-19 update
Metro Manila "fortunately spared" the expected bump in cases due to the December holidays. However, there are cases in a few hotspots in the country where cases are going up, like Baguio and Davao.
There's pretty broad agreement now that the UK strain is more infectious. Further, there's also "a few other things on the horizon, which could screw up everything." Greg said that there's a South African variant, which can make vaccines "less likely to work."  Greg noted that the Philippine government has "reacted aggressively" to the new variants, as it imposed a travel ban over 30 countries.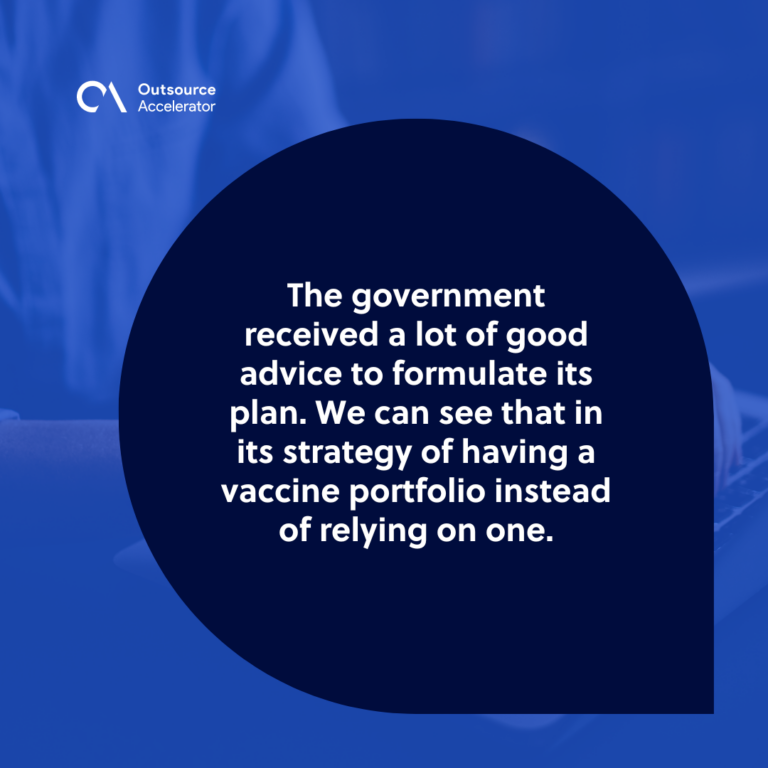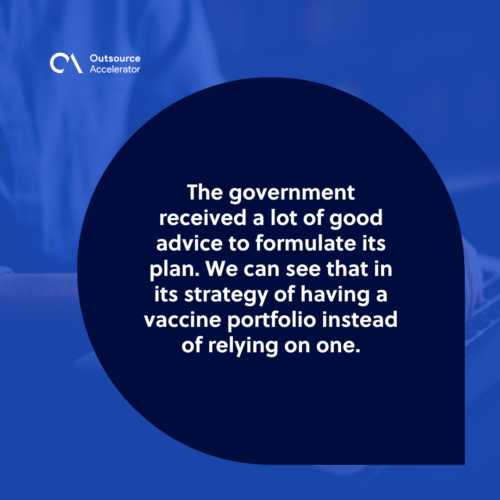 However, Greg said that there's a "not so well-publicized" way for foreign business owners to get an exemption from the Department of Foreign Affairs (DFA).
The lockdowns' effects on PH offices
In general, Greg noted that it's "less productive to work from home," adding that "it's less productive in a lot of ways that are very difficult to measure, like training people." He mentioned "intangibles" that are more efficient if businesses do it in person, like resolving conflict and team building.
He also stated that in the Philippines, work culture "has always been communal." Employees are more social, and companies are quite encouraging the social workplace. He said while Christmas parties are "going out of style in the United States," it's a big deal here. He noted, "Particularly in the Philippines, I feel like people want the work environment, they want their colleagues to be like a family. And that's really hard to do right now."
In the long term, Greg projects that we're looking at a hybrid work environment. People will work from home, but "we're not going to completely get rid of the office."
For those who'd like to get in touch with Greg, feel free to send him an email at [email protected]
References:
PSA Philippines Consultancy, Inc.
Listen to more podcast episodes here: