Former DICT Undersecretary on Outsourcing – Mon Ibrahim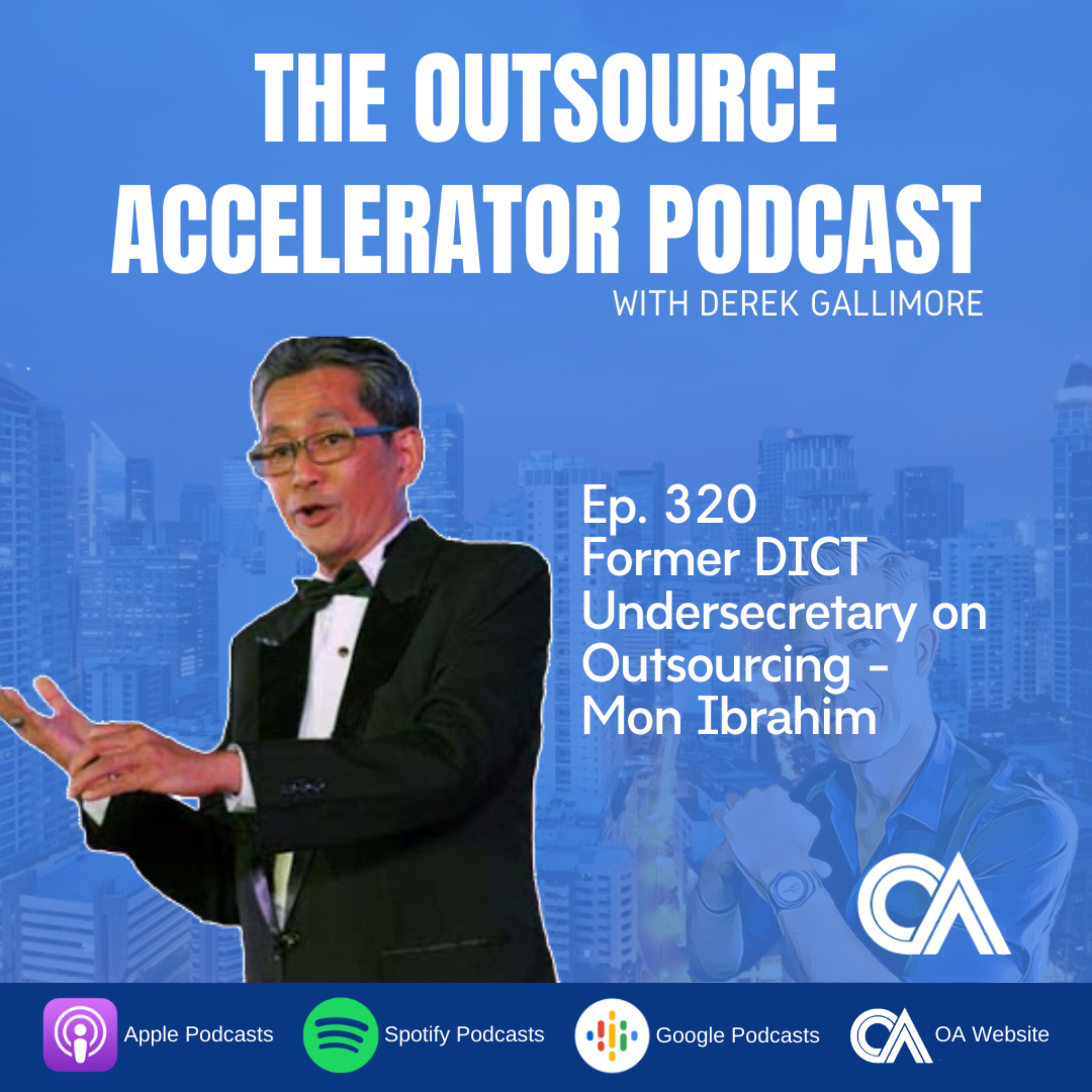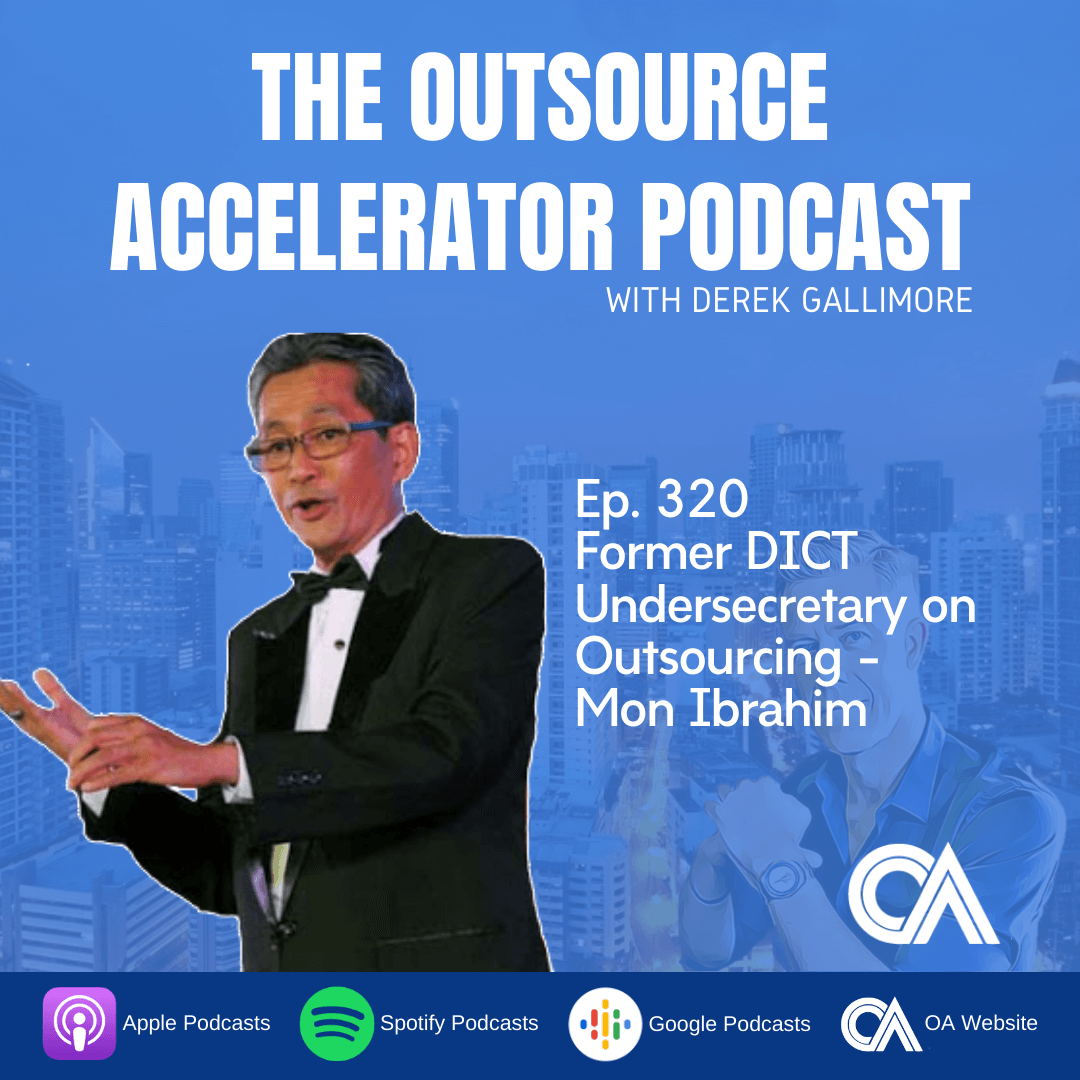 About Mon Ibrahim
In this episode, Derek Gallimore talks with Mon Ibrahim, former Department of Information and Communications Technology (DICT) Undersecretary on outsourcing. DICT aims to make information technology accessible to Filipinos and businesses as a part of establishing a unified nation.
Mon has been involved in the outsourcing industry since its early years. Here, Derek and Mon discuss the former Undersecretary's insight and contribution to the growth of IT-BPO in the country, including his legacy initiatives in DICT.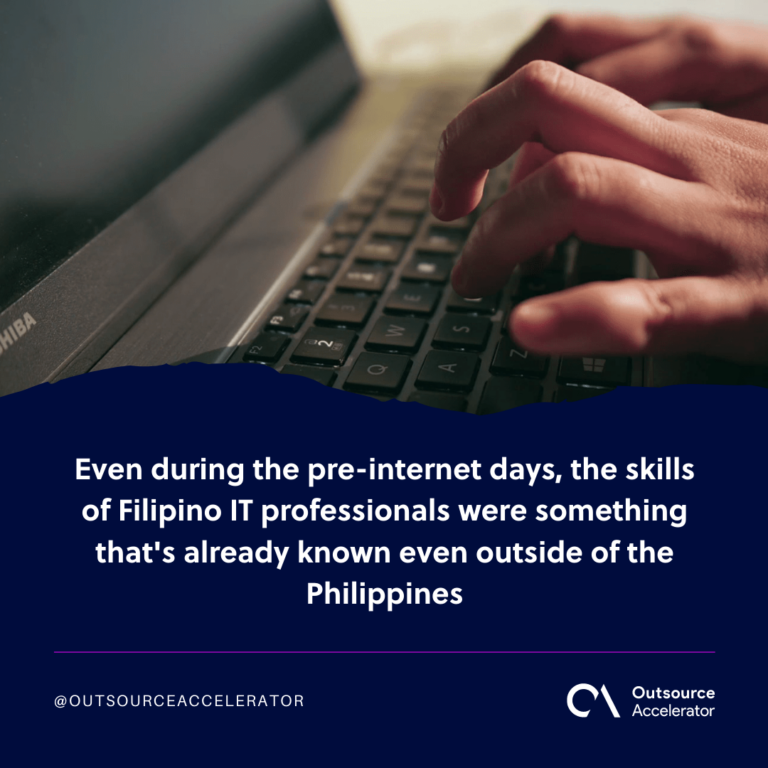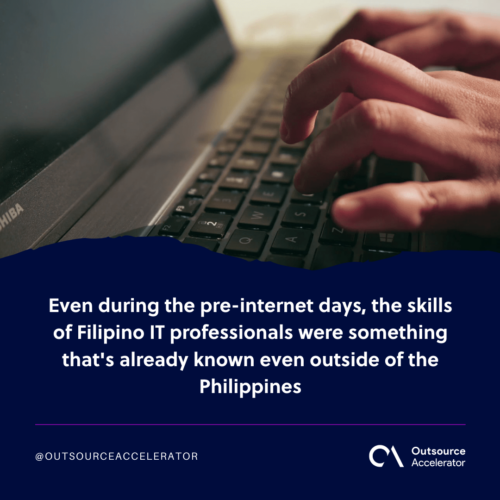 Mon's career history and journey to becoming the DICT Undersecretary
Mon has led an illustrious, long-standing career in the Philippine Information and Communications Technology (ICT) sector. He started his career in 1975 for an American journey. Mon got introduced to electronics and systems in his first job, as his role is to launch the first-ever Automated Teller Machines (ATM) in the country.
From there, he gained more opportunities to dabble into programming. He joined Japanese IT equipment and services company Fujitsu, and German automation conglomerate company Siemens. His last corporate job was with Unisys Australia, where he was assigned to handle Cambodia, Myanmar, Laos, and Vietnam. He described this role as a "very good opportunity for me to get exposed to these markets."
Mon then founded his own Business Process Outsourcing (BPO) company after retiring from Unisys Australia. His company mainly provided outsourced payroll services to local companies in partnership with the global leader in outsource payroll services. After selling his equity of that company, Mon then moved on to government work. He was invited by former Philippine President Gloria Macapagal-Arroyo to join her cabinet as one of the commissioners on ICT, the precursor of the DICT (Department of Information and Communications Technology).
He then went on to stay as the undersecretary of the new DICT under then-President Noynoy Aquino and now under the current administration. Mon stated that this "was a tremendous opportunity for me to actually get the experience on the other side of the fence, from private sector to public sector." He said he took this opportunity to "really start the initiatives that would help the Philippine IT industry grow into becoming the significant global player that it is now."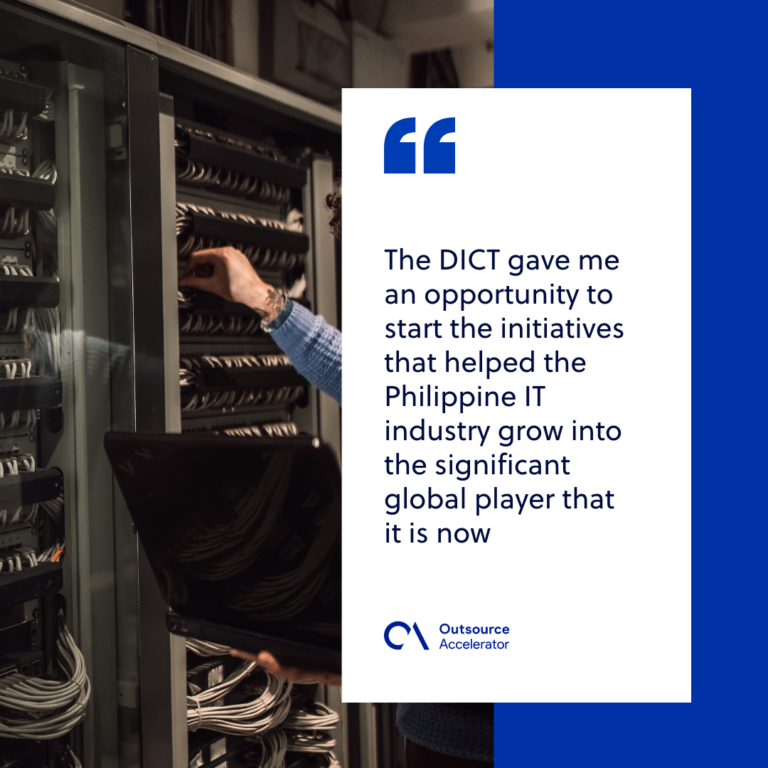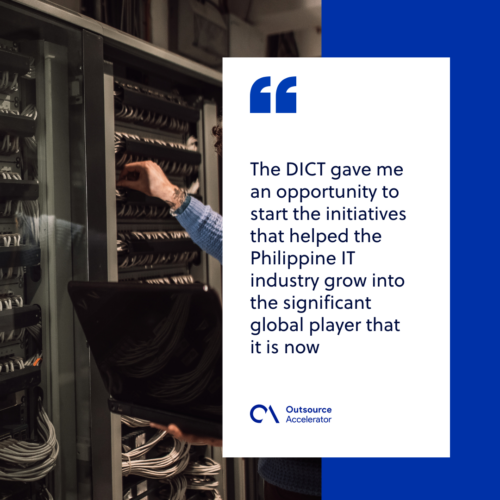 The outsourcing industry back then
Mon was already involved with the outsourcing industry in its nascent years. Mon knew there was a strong future for outsourcing because at the time, most of the multinational companies and brands were moving their operations to the Philippines. Back then there were around 100,000 employees in the BPO industry, quite miniscule especially when compared to today's 1.4 million BPO employees.
Further, Mon highlighted that even during the pre-internet days, "the skills of Filipino IT professionals were something that's already known even outside of the Philippines." He said Filipinos' ability to speak and communicate in English "differentiates them from the other voices from other people from other countries."
Mon's IT-BPO legacy projects
Mon had two legacy initiatives in DICT: the next wave series and digital jobs.
The next wave series is derived from Mon's visit to India. At the time, the country was developing second and third-tier cities outside its major ones to develop. From there, Mon "very much copied" India's project, which he branded as the "next wave series services initiative." Now, cities outside Metro Manila and Metro Cebu (like Cagayan de Oro, Iloilo, Davao, and Clark) host large multinational brands through BPOs.
The next initiative is the reskilling and upskilling university undergraduates, employees, and returning Overseas Filipino Workers (OFWs) to "capacitate them and get them to have skills that they can actually offer to global clients." Mon thought that getting people "trained on skills that will allow them to provide high value services" can help the Philippines become a global leader. Even freelancers and employees who work from home, Mon said, are "actually able to provide world class services."
Well, we think these initiatives are working quite well.
For those who'd like to get in touch with Mon, feel free to send him an email at [email protected]
References:
Listen to more podcast episodes here: