Marla Rausch – Philippines as a Great Partner for External Development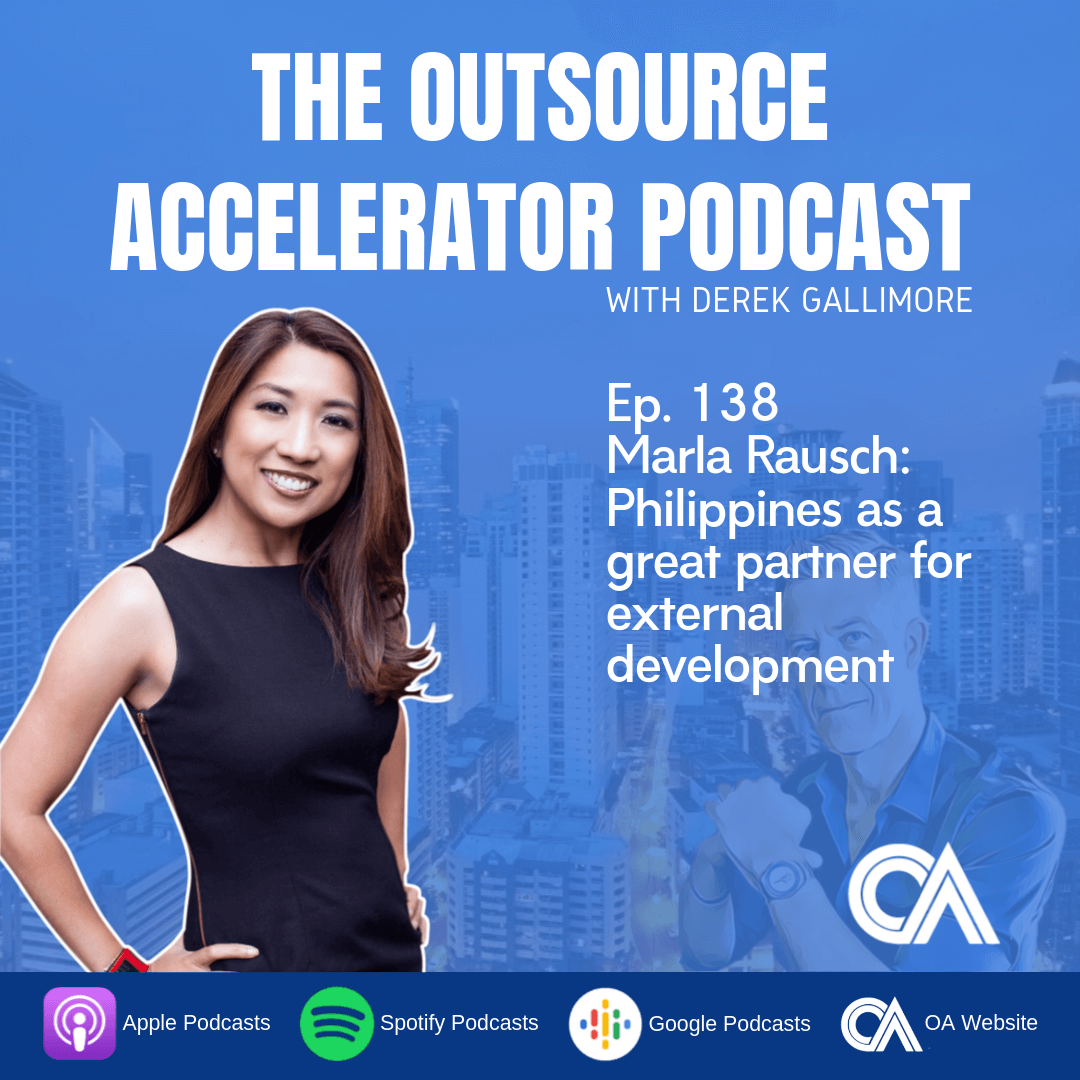 Ep 138 Marla Rausch
In this podcast episode, Derek is joined by Marla Rausch, Founder, and CEO of Animation Vertigo. They will talk about Marla's background and experience in motion capture animation.
Summary
Marla Rausch was born and raised in the Philippines. She is the founder and CEO of Animation Vertigo. The company has been around for about 14 years now and they have an office in the Philippines.

Animation Vertigo provides motion capture animation services to production companies all around the world. They work on film, video games, TV and web by providing the fantastical characters with human motions making them realistic.

Derek and Marla discussed in detail what motion-caption animation is.

According to Marla, there's an amazing technology now, which is almost like only a skeleton of a car exists and it has markers. And this car can then have any feature and it could be any car in the world.

According to Marla, one of the biggest challenges she sees is that when people deal with the technology they are dealing with something that constantly changes. And that support is needed in the Philippines because this requires training which is what Animation Vertigo does.

Derek mentioned Outsource Accelerator's white paper which explains why outsourcing is a win-win. According to Derek, people need to be reminded that there are mutual benefits for everyone involved in outsourcing.
Key Points
Derek read a review of Toy Story and it stated that it's harder to start with animation because you are starting with a blank page whereas if you're filming a normal wherein there is a scenery and a set.

According to Derek, Universities are no longer that relevant anymore because of the high redundancy. They need to empower people to learn and educate themselves.

According to Marla, we need more experts in the Philippines.

Derek believes that outsourcing eventually would just be called employment.
Resources
Transcript
Expand transcript