Ben Juson – Artificial Intelligence and the Future of Outsourcing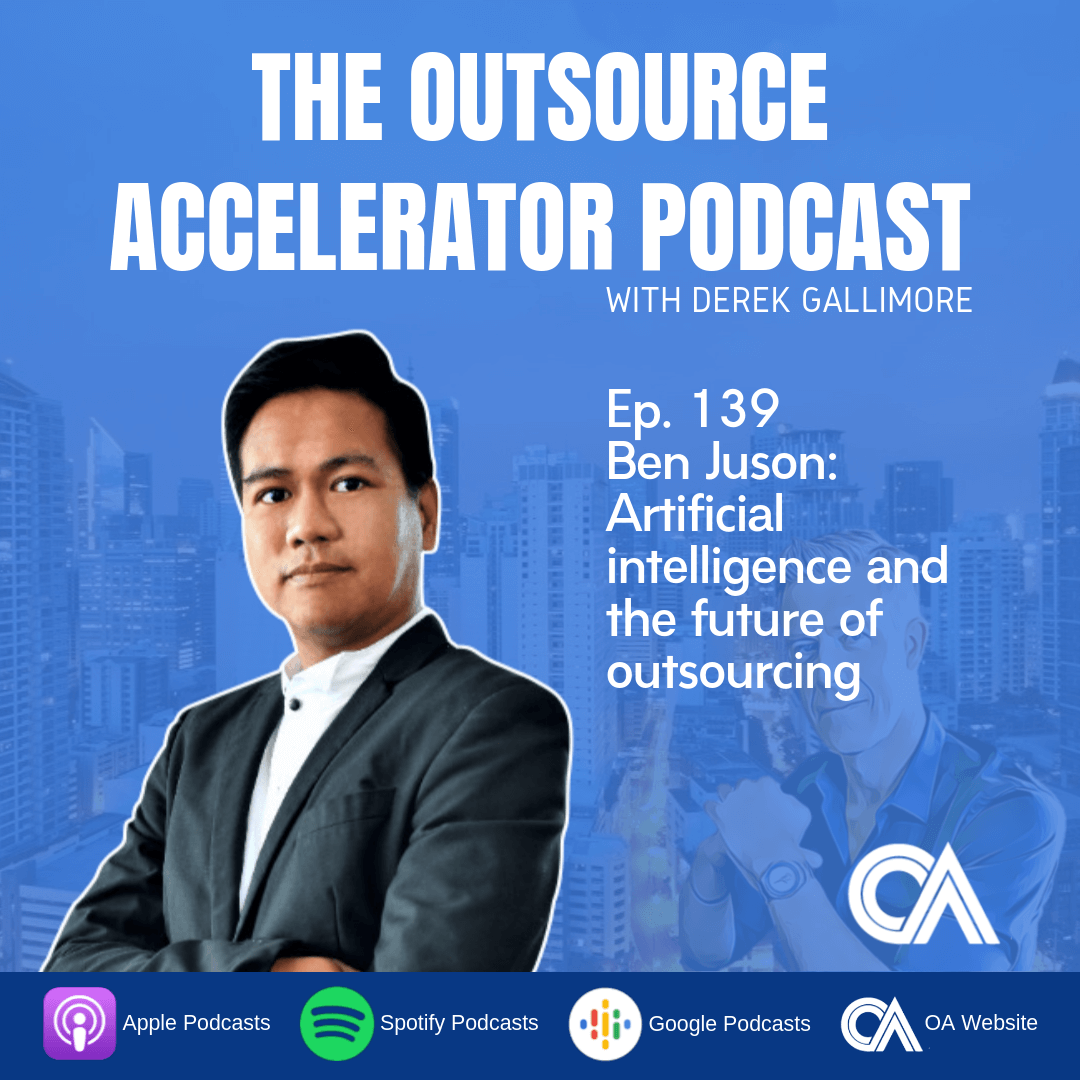 Ep 139 Ben Juson
In this episode, Derek is joined for the third time by Ben Juson of Aptus. They will talk about A.I. and the march of outsourcing and where it is headed in the next 20 years
Summary
Ben is the Managing Director of Aptus. He started his career in the year 2000 when the call center industry was not yet well known.

Ben discussed in detail the future of outsourcing and where he thinks it is headed in the next 20 years.

Ben thinks that employment on a call center level with employees who are doing routine jobs, i.e. taking calls, chats will decrease in the next 5 to 10 years.

Ben believes that more BPO companies are already slowly adapting, reskilling, upskilling and creating new jobs because of the technology.

Ben thinks that in the SME level, the impact of automation and A.I. wouldn't be that big.

Derek has a theory that in the future, outsourcing will just be called employment and it wouldn't matter what country you come from. This will ultimately level the playing field.

Derek mentioned the white paper that Outsource Accelerator wrote about why outsourcing is a win-win for everyone involved.

Ben mentioned that in the next years, there will be a shift from level one routine type of jobs to more highly skilled jobs.

Derek also briefly mentioned the challenges that Outsource accelerator is facing these days.
Key Points
Ben has been in the outsourcing industry for the last 20 years.

Ben thinks that we are in an industrial revolution. And he thinks it is just a matter of how innovative people are and how they will cope with the new technologies.

According to Ben, even if you don't plan for it, for some reason a new job will get established because of technology. There's will always be a need for new functions and that's where he sees the increase in terms of employment. Perhaps a movement from the employees' current job roles to high-level jobs.



Resources
Transcript
Expand transcript