Marla Rausch – Inception of Animation Vertigo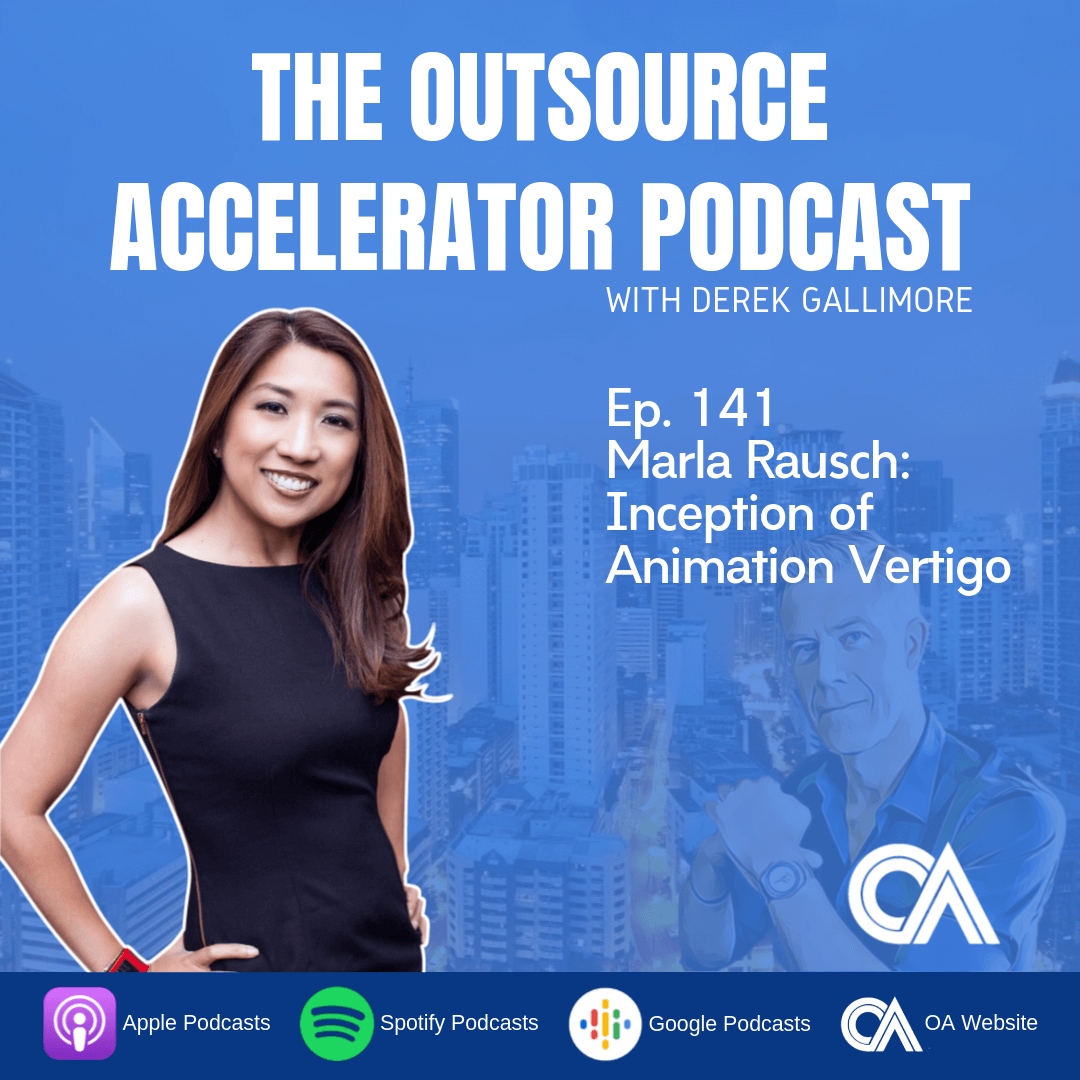 Ep 141 Marla Rausch
In this podcast episode, Derek is joined by Marla Rausch once again, Founder, and CEO of Animation Vertigo.  Join us as Derek deep dive into Marla's highly sophisticated service offering which is motion capture animation.
Summary:
Marla is the

founder and CEO of Animation Vertigo Asia here in the Philippines.  They do motion capture animation for film, video games, MTV.

They consider themselves as an outsourcer and a specialized service provider at the same time.

They built their studio in the Philippines, and ironed the process of sending their data and secure it to make sure there was absolute and keep them confidential and protect as they are proprietary information.

Majority of their works will be in the video game industry like Call of Duty, Mortal Kombat X and many more.

Marla shares that

she see a vast opportunity in the Philippines aside from the desire to want to have Filipino artist recognize worldwide which is one of the reasons why she started it in the Philippines.
Key  Points:
Animation Vertigo's first client is Sony.

Filipinos are a family oriented culture.
Resources
Transcript
Expand transcript
Listen to more podcast episodes here: