Marla Rausch – The Billion Dollar 3D Animation Industry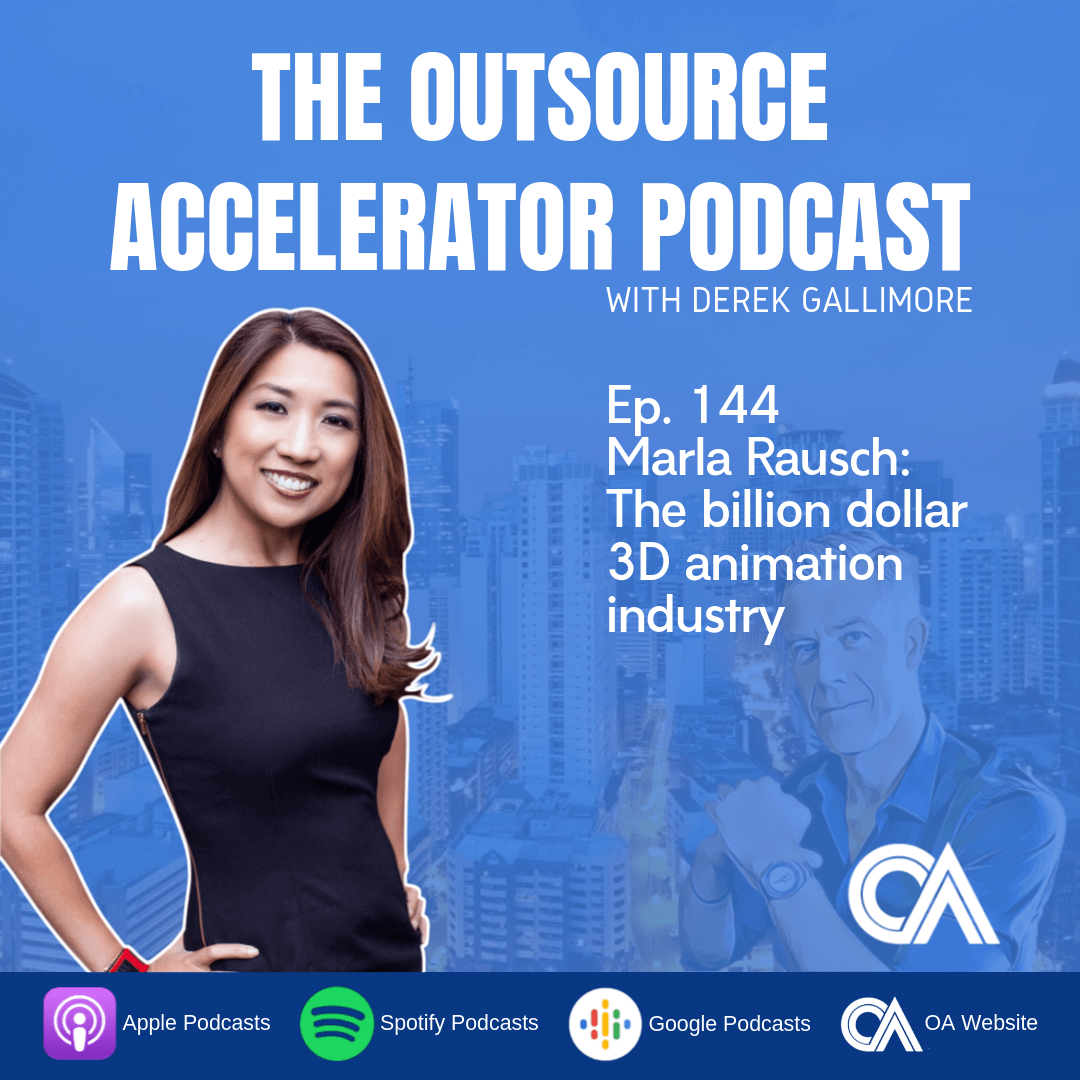 Ep 144 Marla Rausch
In this 3 part podcast episode, Derek is joined by Marla Rausch, Founder, and CEO of Animation Vertigo. Join Derek as Marla talked more broadly about the development of the Philippines and the development of high skilled servicing roles in the Philippines.
Summary:
Marla Rausch is born and raised in the Philippines and moved to the US. She is the CEO and founder of Animation Vertigo and Animation Vertigo Asia.

Animation Vertigo started back in 2004.

Marla shares that they were looking at a global market finding services in the UK, Serbia, India and China.

She thinks that with the world changing it's view as far as it's market and needing more channels.

They talked about the Philippines is being progressive and having an opportunity.

Animation is artistic and creative and technical and there is no measure that's going to allow you to say this is exactly what that means as discussed by Marla.

Marla mentioned that to be supported in the Philippines by the government, the government needs to understand what it is that they are supporting and like Derek said unless it is you know here, this is what we do it becomes difficult.
Key Points:
Animation Vertigo and Animation Vertigo Asia we do motion capture animation for film, tv and video games.

Marla see the Philippines need to be able to compete in the market where we're really good in talent artistically,  we communicate, we speak english, we have a lot of things going for us but we need to have a stronger infrastructure, a broader idea and education, there should be some value in technical vocational courses that will be for highly skilled people.

Access to the internet is essential and access to good internet is critical.
Resources:
http://www.animationvertigo.com/
Expand transcript
Listen to more podcast episodes here: