Regina Evangelista – Inception of Mr. Outsource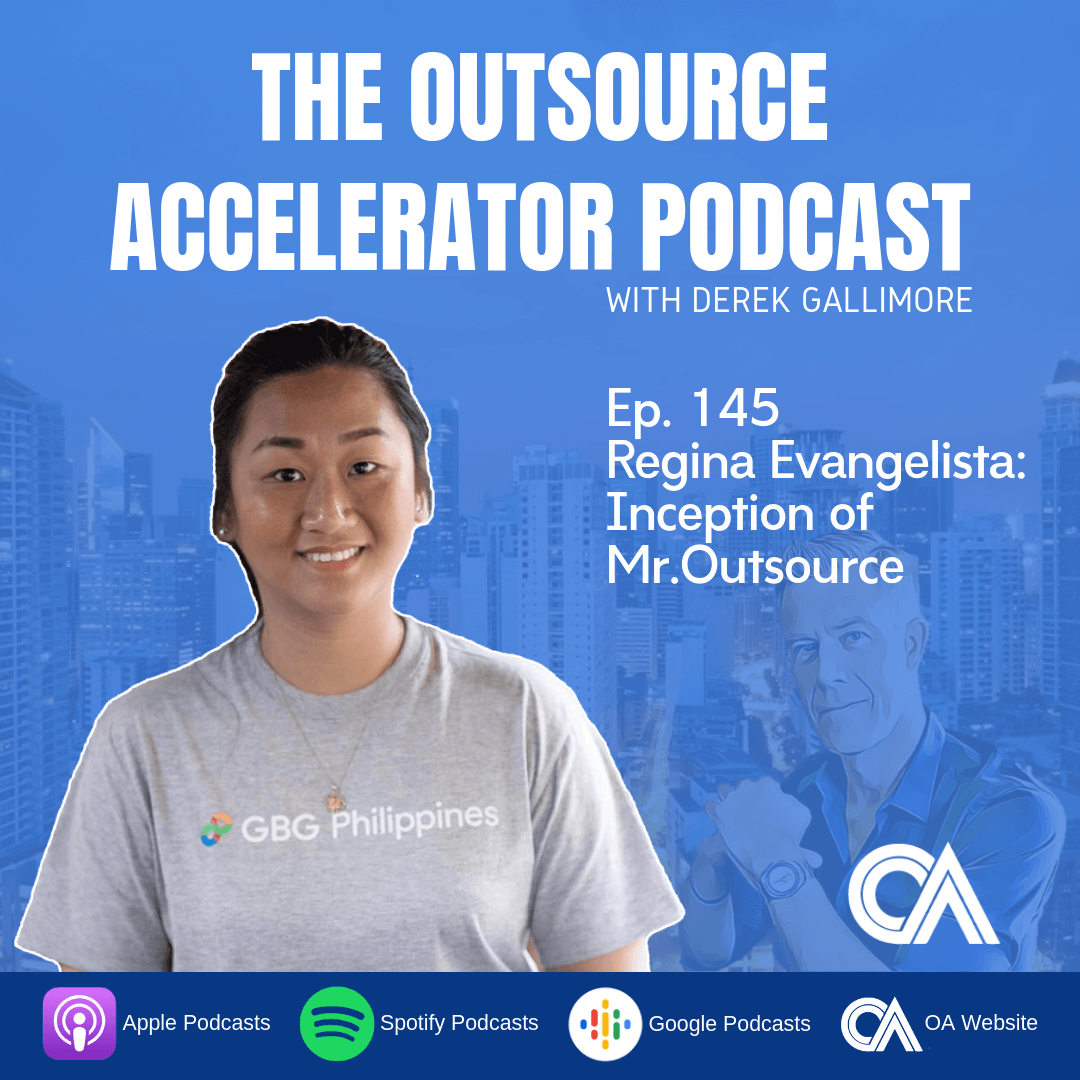 Ep 145 Regina Evangelista
In this episode, Derek is joined by Regina Evangelista.  She is the Co-founder and CEO of Mr. Outsource.  Join us as we talk about the outsourcing and virtual assistant opportunities in the Philippines.
Summary:
Regina is the CEO of Mr. Outsource.  She is

also the author of the Outsourcing Mastery book: 17 secrets to outsourcing to the Philippines.

Mr. Outsource makes sure that the client and the Virtual Assistant matches when it comes to personality, attitude, and skill set.

Regina shares that

 they started with a recruitment business model where they just match a business over virtual assistant.

Mr.Outsource promises that VA's will always have a job with them, as their job is to find clients and the VA's job is to make sure that client tasks are covered.

Regina states that the outsourcing industry is a high paced environment and what we have learned last year may no longer applicable today, it's a continuous learning cycle.

Regina always advise her students to find a complimentary service to their service at least they can start from there, they don't really have to compete with the next person, just find a person where their complementary with in order to grow.
Key Points:
Mr.Outsource is an outsourcing company providing management and supervised Virtual Assistant services to clients globally.  

Regina shares that we can't call ourselves experts on something for so long not until we have to make sure that we know other things and learn it.

Over communication with the client is so important especially when you are not physically in one room.
Resources:
https://www.outsourceaccelerator.com/145
Expand transcript
Listen to more podcast episodes here: