Regina Evangelista – How AI Bots affect VA roles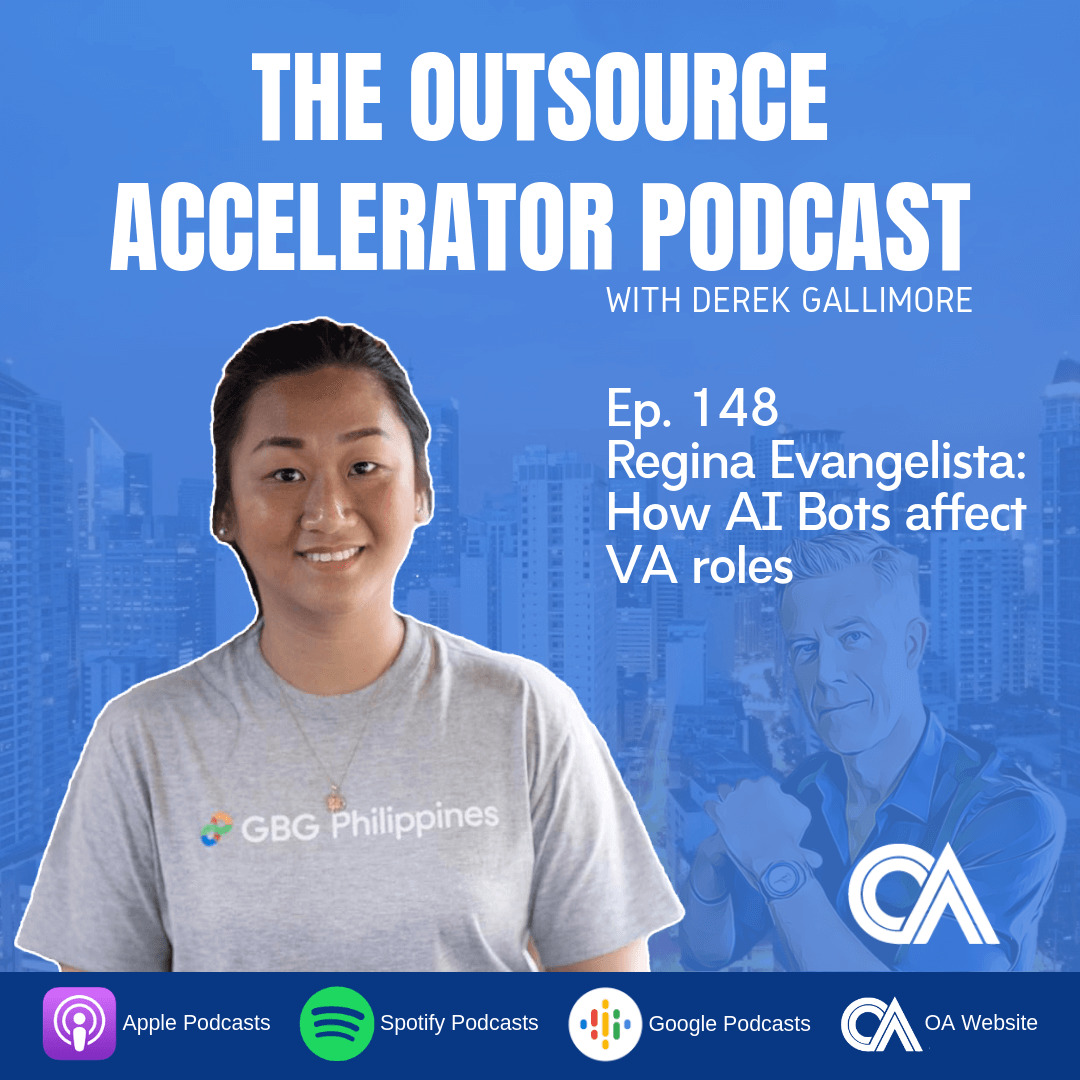 Ep 148 Regina Evangelista
In this episode, Derek is joined by Regina Evangelista.  She is the Co-founder and CEO of Mr. Outsource.  Join us as Derek talks about Regina's journey and deep dives into her involvement in the outsourcing sector and promotion of outsourcing and VA services within the provinces of the Philippines
Summary:
Regina Evangelista is the CEO of Mr. Outsource where VA agency based in Davao City; the author of the Outsourcing Mastery: 17 secrets on how to outsource to the Philippines; one founding members of the National Association for Online Freelancers.

She shares her insight on the outsourcing evolvement over the last seven years.

Regina explains the roles of bots and the impact of AI in the VA market.

A lot of Regina's students are going back to their provinces and just enjoying their life while working as a virtual assistant.

Regina also shares her take on the criticism about Outsourcing.
Key Points:
According to Regina,

we still have an advantage versus bots specially on the role of a virtual assistant.

More freelancers or Filipinos are going for the Digital Nomad lifestyle where they just leave the country and just travel and bring their work.

Outsourcing is also improving tourism in the Philippines.
Resources:
https://www.outsourceaccelerator.com/148
Expand transcript
Listen to more podcast episodes here: