Tiffany Bowtell – Inception of Property Management Virtual Assistant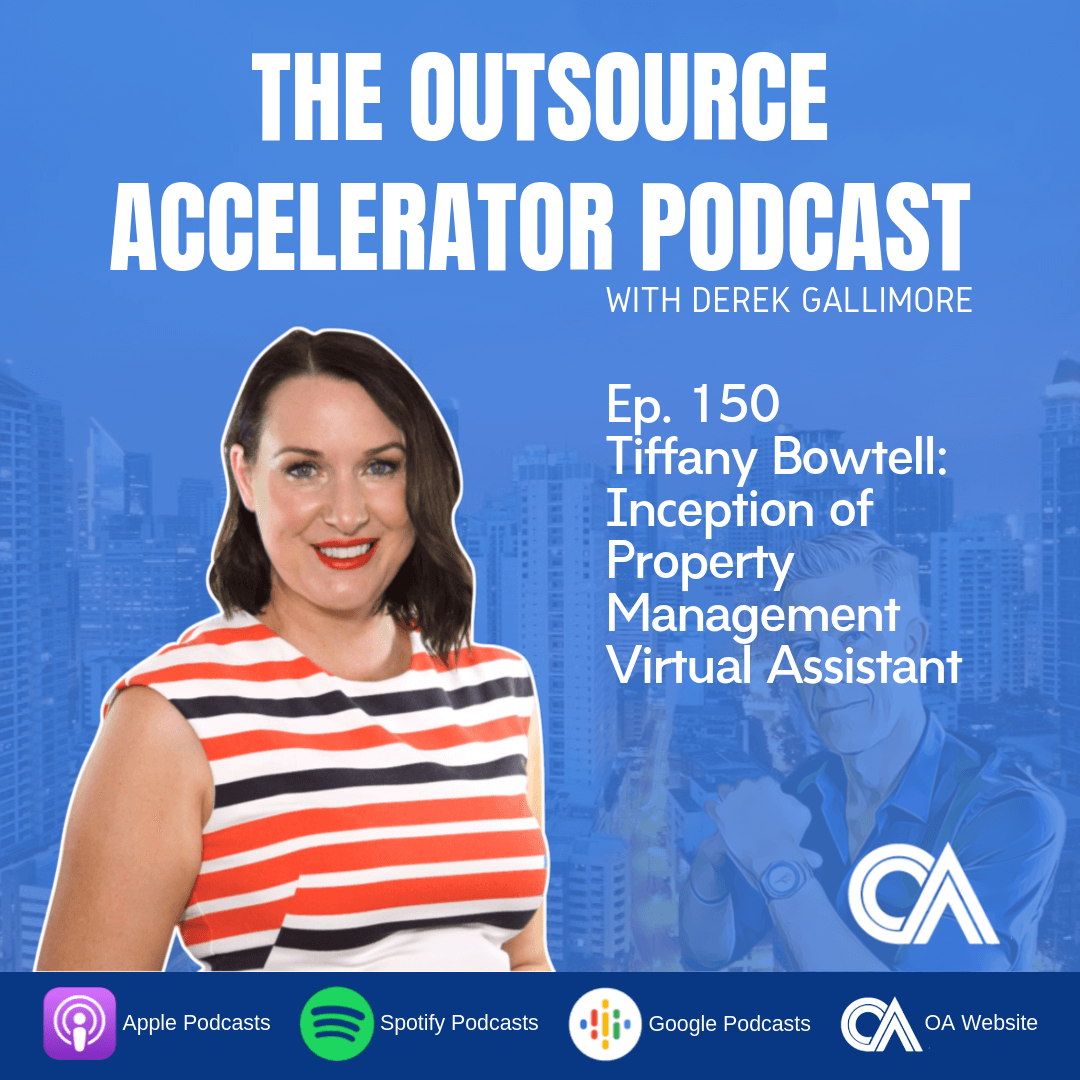 Ep 150 Tiffany Bowtell
In this episode, Derek is joined by Tiffany Bowtell of Property Management Virtual Assistant. Join Derek as they talk about the future of the industry, the future of Property Management Services, the effects of automation, software and AI but also the future of Philippines and outsourcing.
Summary:
Tiffany has 20 years background in Property Management.

She talks about what they do in Property Management Virtual Assistant and what tasks they cater to.

According to Tiffany, one great Filipino culture is they are 'die hard' people, and they'll do anything for you and your business to succeed..

She thinks that technology will definitely play a part in the future of Property Management that outsourcing will have its own place alongside with technology.
Key Points:
Property Management Virtual Assistant based in Clark which is secondary city of the Philippines just outside of Manila.

The Philippine Government is embracing Outsourcing as the GPD for the Philippines for BPO is 10%.

Clark is a special economic zone and it used to be an Air Force base that was shut down in the 80's.
Resources:
outsourceaccelerator.com/150
Expand transcript
Listen to more podcast episodes here: