Fred Chua – Customer Centric Outsourcing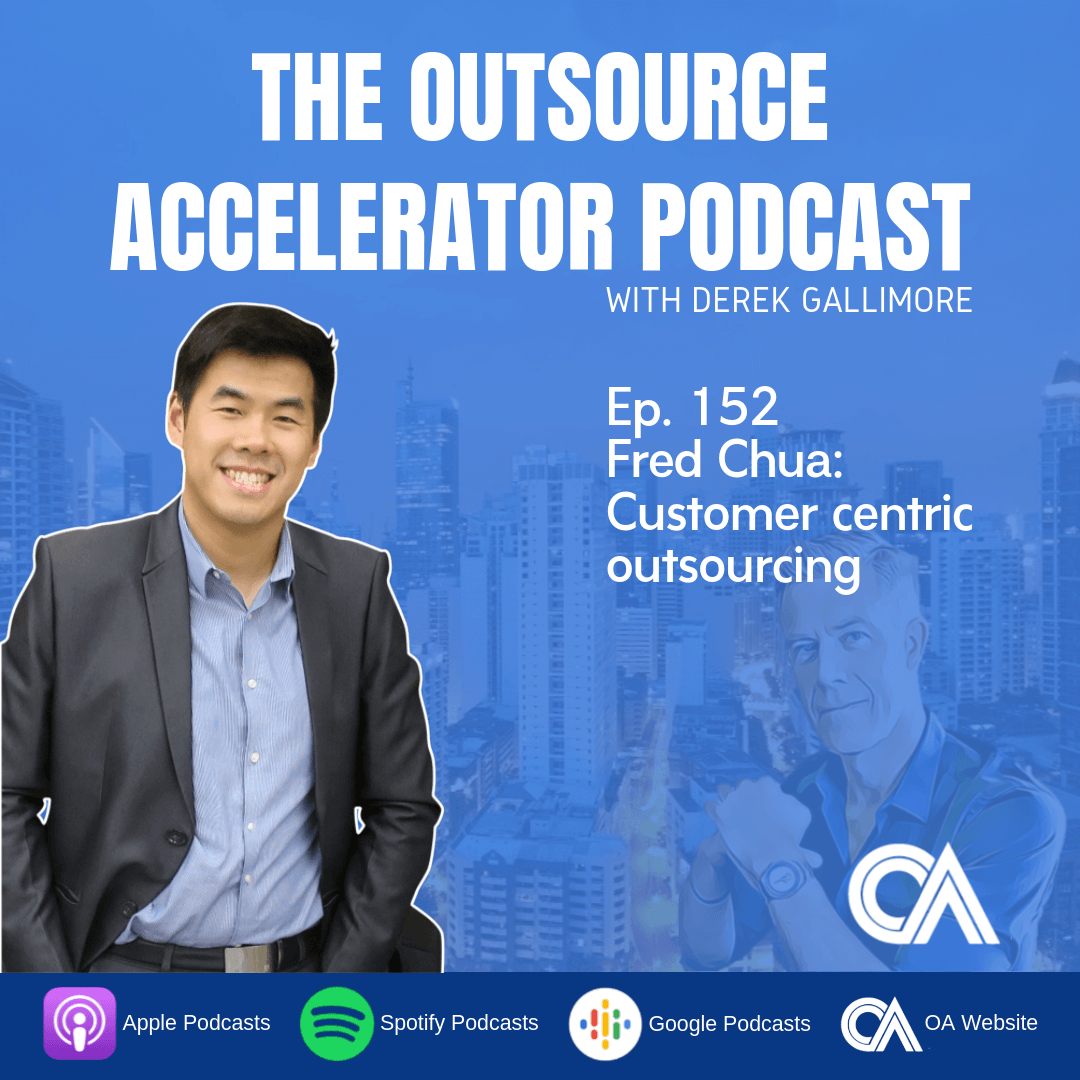 Ep 152 Fred Chua
In this episode, Derek is joined by Fred Chua. The founder, CEO and Director of Magellan Solutions. Join Derek and Fred as they discuss the opportunities in outsourcing and the future of this sector.
Summary:
Fred started as a call center agent back in 2001.

Fred share his thoughts about the outsourcing market and the future of it in 5 to 10 years from now.

According to Derek, outsourcing

keeps people at home, with their families and people having a career ladder and that's a huge upside of outsourcing for the Filipinos.

BPO industry all together employing 5% of the entire population of the Philippines and no other industry was able build that scale of operation in that short period of time as explained by Fred.

Anything and everything that is processed driven can be outsourced according to Fred.

Fred also discussed the objective of the Philcall.ph
Key Points:
Fred is also the founder of Philcall.ph which is an association of Filipino owned call centers.

BPO industry contributes about 10% to the country's GDP.

People in the province can enter the world wide economy of outsourcing in freelancing and working on computers as they upskill themselves.

Majority of the BPO players is foreign-owned.
Resources:
Expand transcript
Listen to more podcast episodes here: