Mike Santos – Salary Disruption with Outsourcing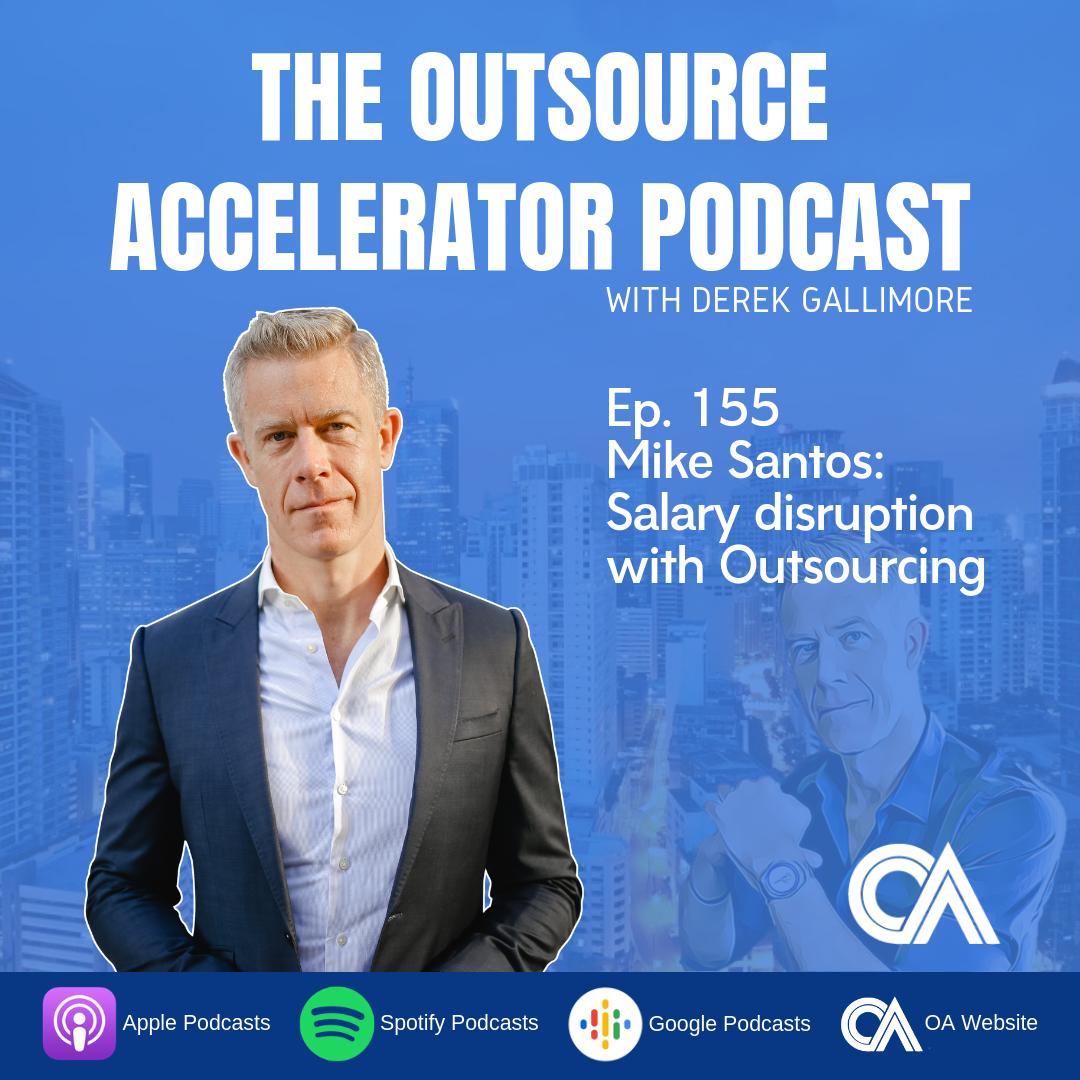 Ep 155 Derek Gallimore
In this episode, Derek is joined by Mike Santos the General Manager of Phil.Exeq Search Solutions.  We discuss about the start salary difference of hiring talent in the Philippines.
Summary:
Mike is the

General Manager of PhilExeqSearch Solutions.

He initially discuss the process of recruitment

whether for mid level administrative, mid level management and make an arrangement directly.

Mike also talks about the potential of companies working with them to outsource staff as it is more cheaper and easier.

He also share his insights about the salary progression within certain roles as well as the availability of expats around in the Philippines market.
Key Points:
Phil. Exeq Search Solution caters to different industries, BPO, IT, Finance mostly.

Salary difference between hiring local vs outsourcing to the Philippines can save you up to 70%.
Resources:
Expand transcript
Listen to more podcast episodes here: