Kris Buckham – Outsourcing Financial Institutions Ten Years Ago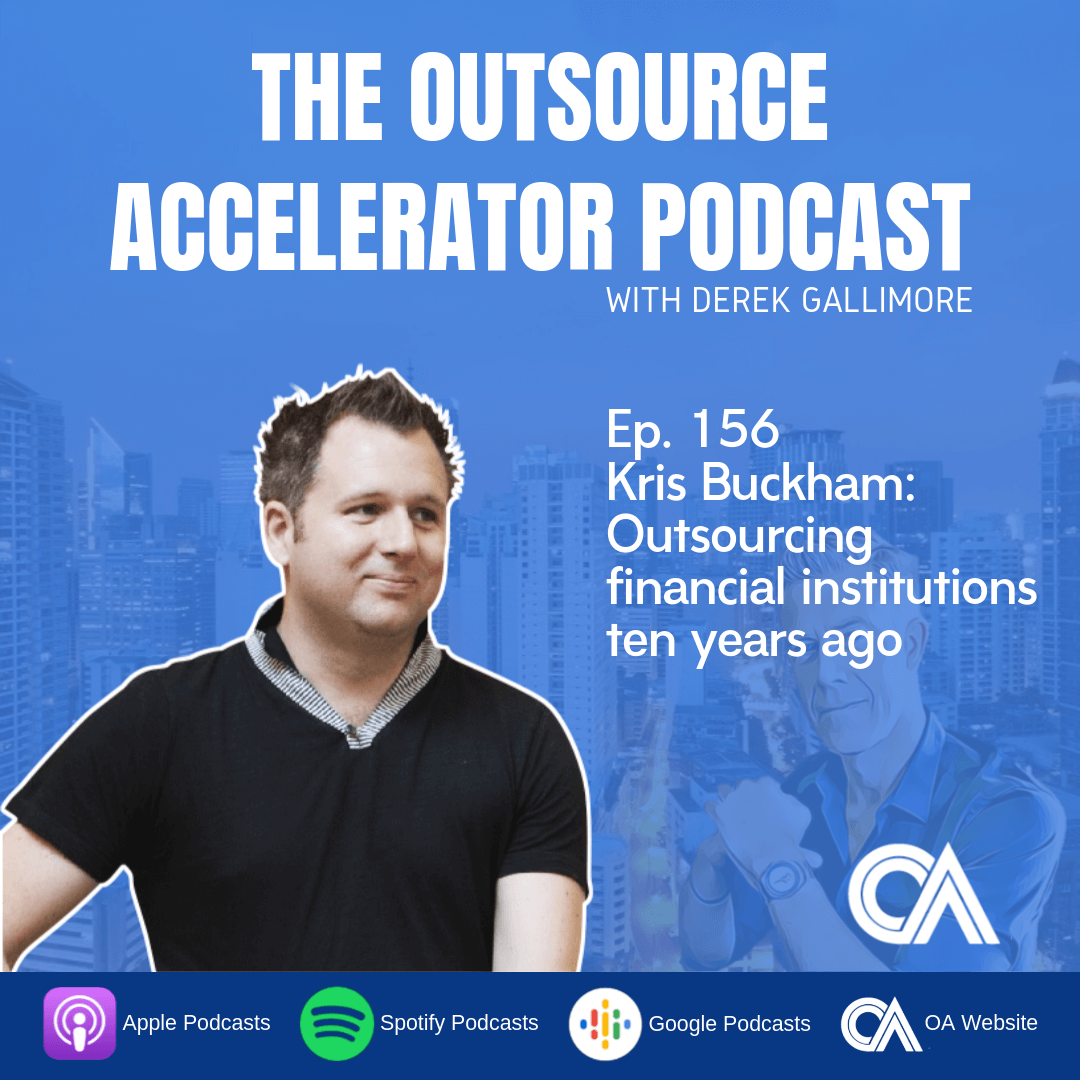 Ep 156 Kris Buckham
In this episode, Derek is joined by Kris Buckham the founder of Cooee.  Join us as Derek deep dives and talks about Kris' background in terms of corporate arena and also shared services.
Summary:
Kris g

rew up in Australia and spent years overseas.  In 2002, he got a job in Deutsche Bank for 15 years.

After leaving Deutsche Bank, Kris decided to market for management and brain coaching and also kind of a high touch, high-value BPO within the space.

Kris share his insight about the shared services before and how it's really changed in the last 10 years.

He also explains the

fundamental task that they started when they built their company.

He also give his thoughts on the SMEs process of integration and process refinement.

Kris briefly gives an overview of Cooee and the inspiration that led him to start this company.
Key Points:
The name Cooee is used as a call, a call to attract attention and it's typically used in the outback regions of Australia.

Philippines now is incredibly sophisticated in terms of outsourcing.

Qantas and  Cebu Pacific do very frequent flights from Australia to the Philippines and really upping the trade relations between the two countries immensely.
Resources:
Expand transcript
Listen to more podcast episodes here: