Kris Buckham – Brain-based Coaching to Improve Performance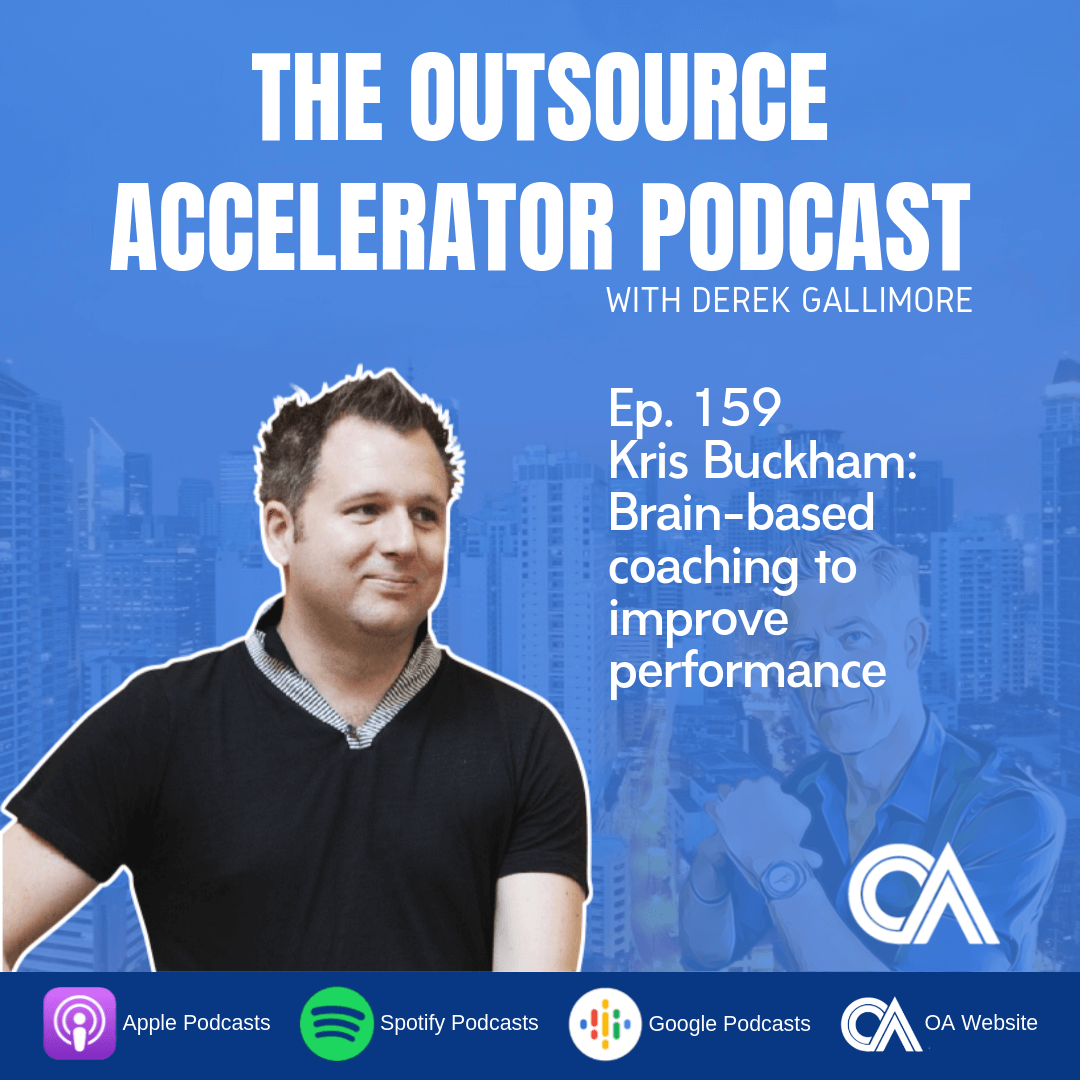 Ep 159 Kris Buckham
In this episode, Derek is joined by Kris Buckham the founder of Cooee.  Join us as Derek deep dives and talks specifically about Kris' company which is called Cooee and explore the values that he offers to potential consultants.
Summary:
Kris spent many years in the Finance Industry

but the last 10 years is in Manila with Deutsche Bank working in shared services.

He and his wife co-found a startup which is Cooee and they run brain based coaching programs for manage team lead level with companies in the Philippines and abroad.

Kris shares that his company pitch more as a boutique of higher up the value chain. They spend a lot of time on site with their clients and give them high quality kind of reporting, governance and resiliency plans.

He also talks about the value adds and some of the similarities and differences that they convey to people.

He point out that you need to be able to unlock and find what really drives and motivates people and in their program, this is what they are trying to teach.

They groom their leaders to operate at a very analytical level.

Derek thinks that it is important that people recognize the work environment as communities.

Kris share his insight about evolving and improving their business.
Key Points:
The name Cooee is used as a call, a call to attract attention and it's typically used in the outback regions of Australia.

Philippines are the world specialist in kind of process optimization and KPIs.
Resources:
https://www.outsourceaccelerator.com/159
Expand transcript
Listen to more podcast episodes here: