Lester Tay – Why I Started an Outsourcing Company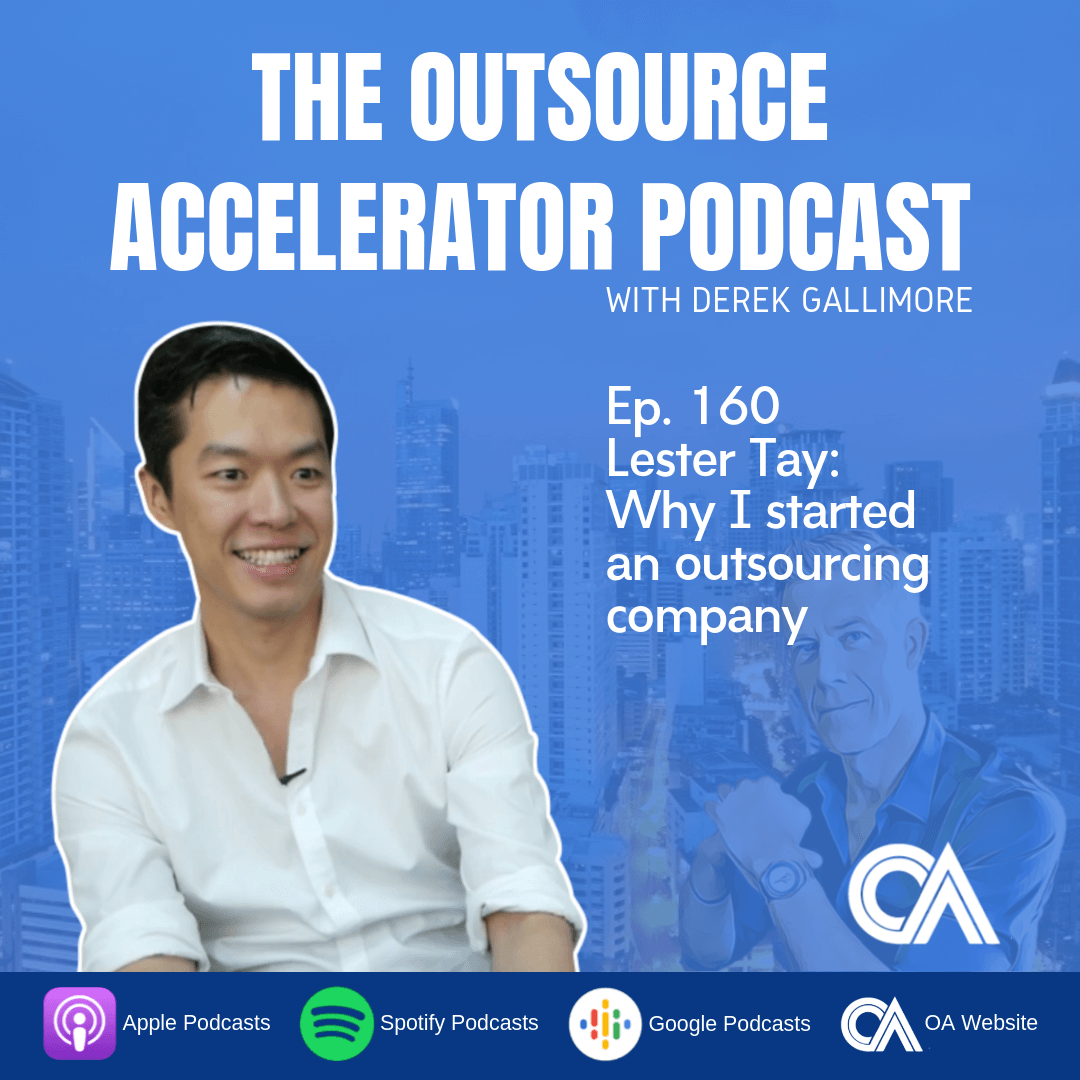 Ep 160 Lester Tay
Lester Tay is a Filipino who founded Atticus Solutions in the Philippines in 2013. Before founding Atticus Solutions, he went to London to do his MBA. After his MBA, he worked in Australia and saw the opportunity to start outsourcing in the Philippines.
Summary
Lester took up his MBA in London, United Kingdom.

When his MBA was finished, he was assigned in Australia for a job.

One day, he met his first client in Australia who talked to him about setting up a BPO industry in the Philippines.

Having met his first client, he resigned from his job and came back to the Philippines.

Lester founded Atticus Solutions in 2013 with one person.

Lester went through a lot of trial and errors at first, but eventually, he figured out how to handle each client.

Lester mentioned that the Philippine talent is very competitive compared to other talents in the world.

For Lester, the biggest cultural difference is that Filipinos do not voice out their opinions, so he's trying to encourage the people to speaking up.

Lester explains why outsourcing is more productive and cost effective.

Lester's clients are from Australia, New Zealand, and Europe.

Lester explains that each client has different understanding of the outsourcing industry.

Lester points out that people from New Zealand is more aware of the outsourcing industry than the people from Australia.
Key Points:
Outsourcing is one of the emerging business solutions in the world.

Outsourcing greatly affects the Philippine economy by being able to provide more jobs to Filipinos.
Resources
Expand transcript
Listen to more podcast episodes here: