The Strong Future of Outsourcing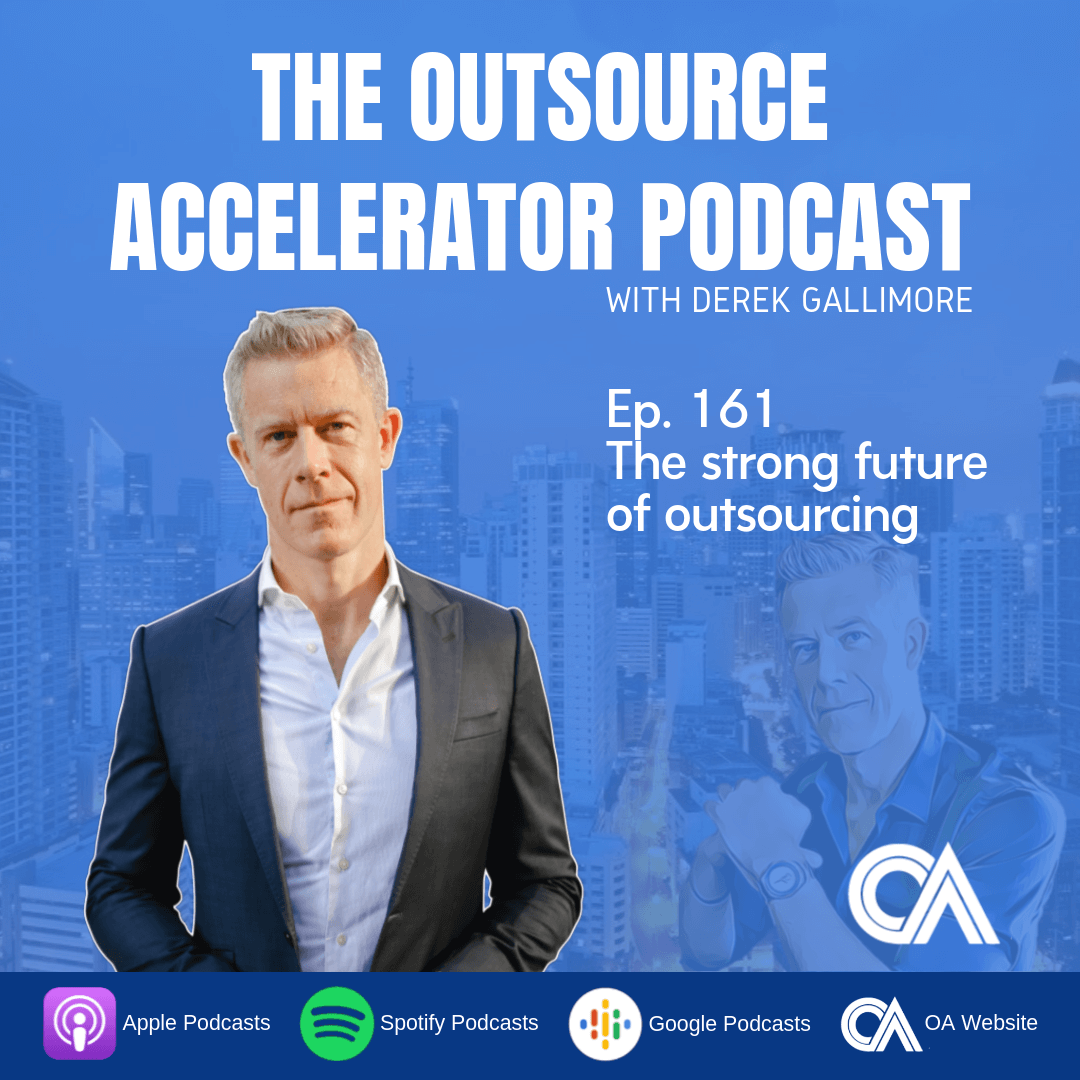 Ep 161 Derek Gallimore
Today in this podcast, Derek discusses a recently released white paper and It is called, "The Strong Future of Outsourcing" and it is discussing from the perspective of the SME market.
Summary:
Outsourcing

sector has been going about 25 years since the advent of cheap telecommunications, internet, and the evolution of technology according to Derek.

According to Derek, Philippine BPO sector is expected to slow down from the double-digit growth rate enjoyed during the first phase of its expansion.

Derek shares that there are concern that the industry is not keeping up with the required evolution for to be able keep up with its previously high growth rates.

He feels that the Philippine economy or the outsourcing sector has really taken for granted a lot of this growth in the industry.

Derek talked about the democratization of outsourcing the strong future of outsourcing coming from SME sector.

He believes that that over the next 20-30 years if not every single business will be outsourcing some of their staffing requirements.

Derek strongly believe that there is a strong future for outsourcing and that is a win-win for all involve.
Key Points:
Philippines Outsourcing industry has been an economic savior for the country.

In just 10 years, the Philippines increase it's world share of outsourcing service provision. From 4% in 2004 to 12.3% in 2014.

The Philippines BPO industry raked in over 22 Billion in 2015 and today it is the second largest source employment in the country.
Resources:
https://www.outsourceaccelerator.com/161
https://www.outsourceaccelerator.com/whitepaper/strong-future-of-outsourcing-white-paper/
Expand transcript
Listen to more podcast episodes here: