Andrew Mault – Enterprise Service Outsourcing in the SME Space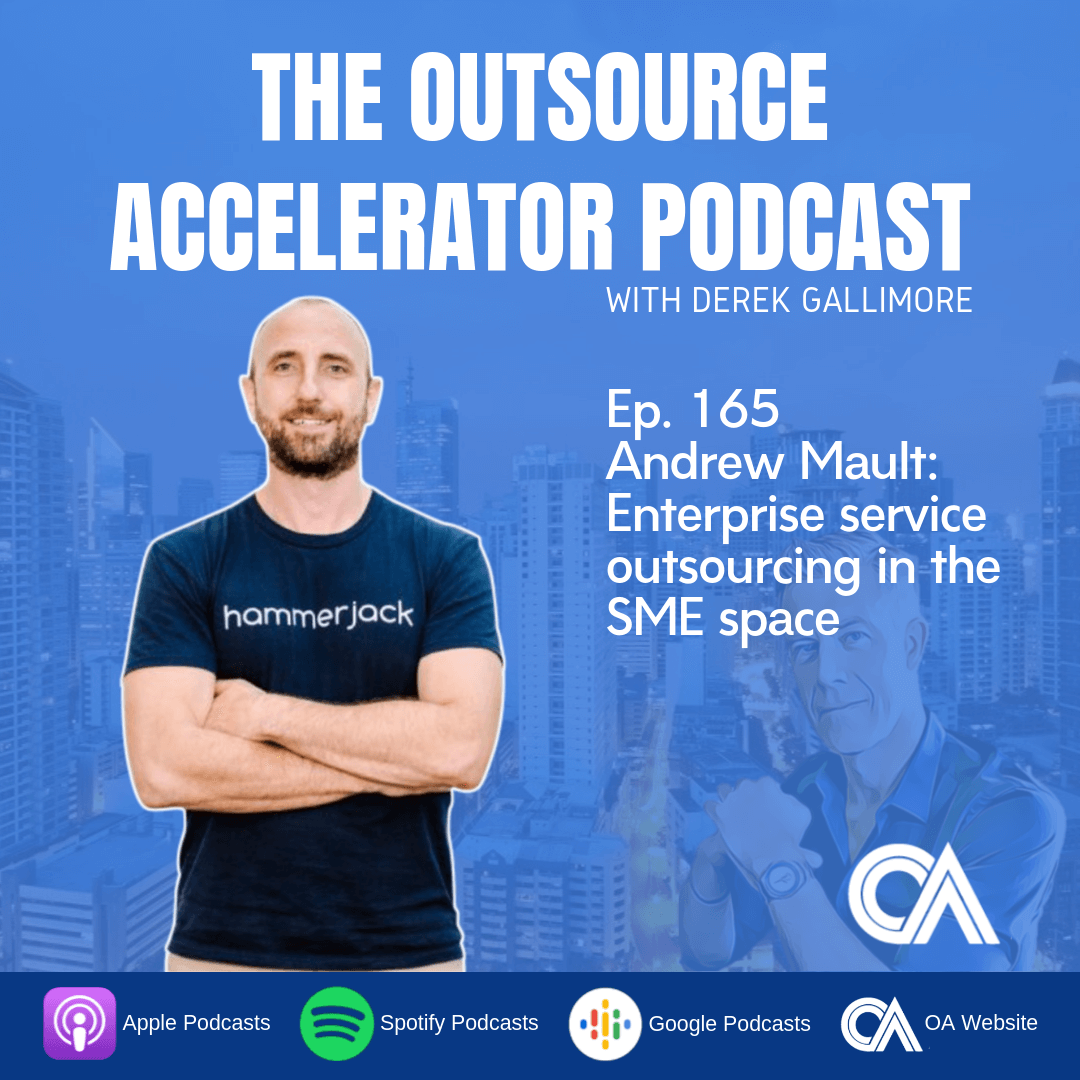 Ep 165 Andrew Mault
Derek Gallimore hosts our very first podcast episode and features Andrew Mault. Andrew Mault is the Country Manager and owner of Hammerjack. He's been working in Operational Management for the last twenty years. He is taking enterprise service outsourcing and brings it to the SME space. Andrew and his family moved in the Philippines and they have been staying here for five years.
Summary
Andrew is originally from Australia and has been working in operational management in the last twenty years. 

Andrew and his wife and two kids are staying and residing in the Philippines for five years now.

He shared his experiences in the enterprising and corporate level operations – how he strived to reach his position as the Country Manager and owner of Hammerjack.

Andrew shared his experience in the Philippines. How the people are very hard working and professionals. He learned a lot in terms of lifestyle, traditions and how to be more mature in terms of handling a company.

He entered the BPO Industry and has been working with operations and he already has hundreds of people working for his company at this moment.

He also discussed about the SMB or small and mid-size businesses and how it works in business outsourcing. He also mentioned about how the SMB can help people in this kind of business.
Key Points:
Hard working is the key to success and it will be the way for you to reach the top.

Handling people professionally and understanding the people behind the monitors and computers are also the key and the secret to make the business grow. Appreciating their hard work is also a big help for them to work hard.

Hire good people when you are starting a business most especially in the BPO industry.
Resources:
Expand transcript
Listen to more podcast episodes here: