Bas Mahwin – Outsourcing Opportunities for the SME Market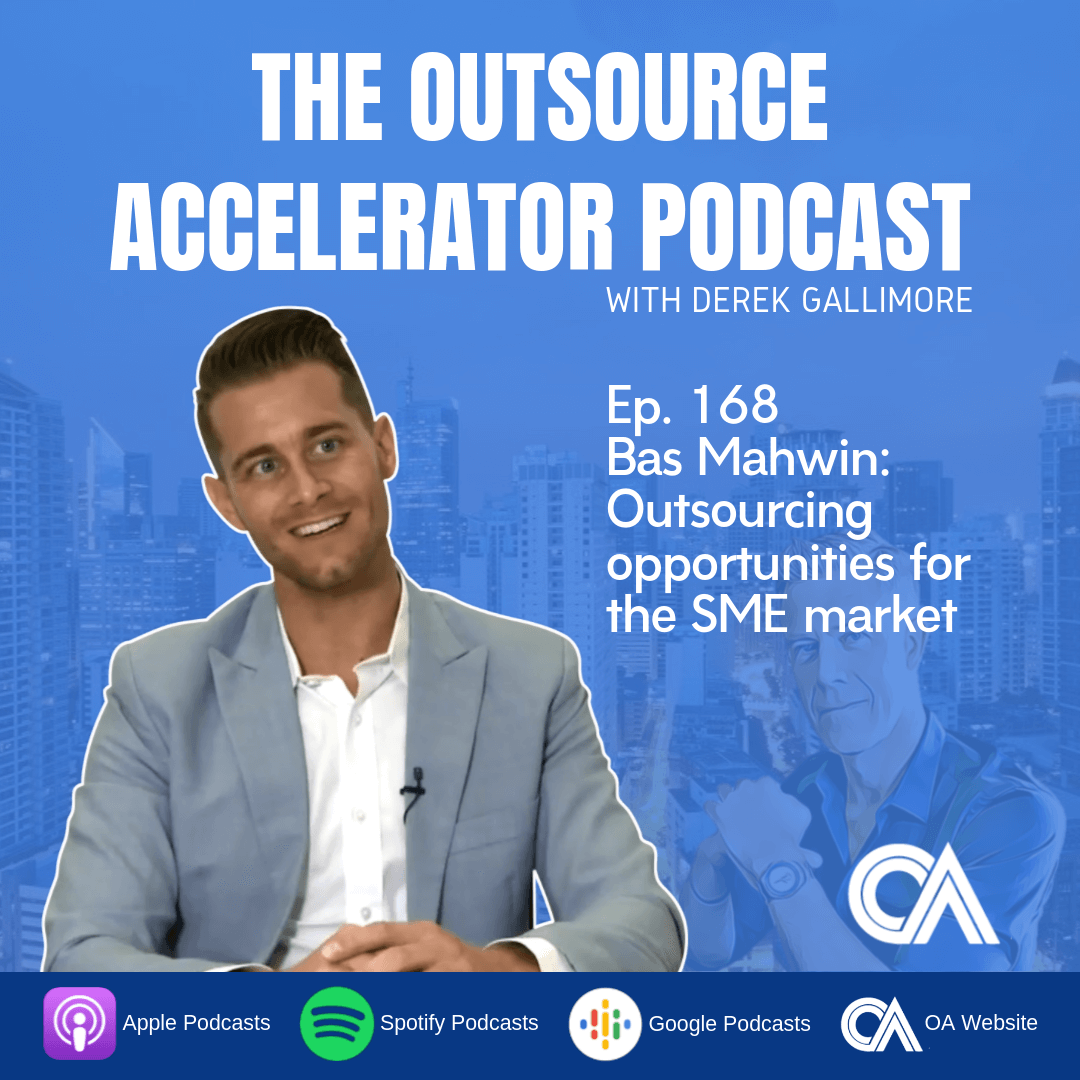 Ep 168 Bas Mahwin
Derek Gallimore looks into the challenges of outsourcing in the SME market with guest Bastiaan Mawhin. Bas, a Dutch national, is an outsourcing and offshoring strategist dedicated to helping clients succeed in their outsourcing journey. He has been in the Philippines for ten years working and mastering the intricacies of the outsourcing industry.
Summary:
Bas first came to the Philippines, ten years ago initially on a short project with Shell. He then noticed the potential of outsourcing or offshoring, thus helping companies established their presence in the Philippines.

He discussed the evolution of BPOs and how these outsourcing providers opens the market and opportunities for SMEs, and how small businesses with as few as three to five people reach 20, 30 and more.

Bas first encounters with SMEs was with MicroSourcing. It is in MicroSourcing that Derek got to know Bas.

MicroSourcing caters to the needs of the SME market by leasing seats for company staff or small outsource service providers.

Bas mentioned price competition as one of the challenges within the BPO industry. Unutilized space for lease in BPO companies affects their income thus prompting some to drop leasing prices.

Bas explains that price dropping and other cost-saving strategies in the BPO industry the customer may suffer as service quality may also drop correspondingly.

There is a great potential for the talent pool in the Philippines as the outsourcing industry step up with the demands of the global market.
Key Points:
The services of the outsourcing industry is not only for the big business players but for the SMEs as well.

Seat leasing in BPOs create opportunities for small companies with as few as five to ten people and grow in number as they find more clients from the global market.

Outsourcing providers and BPOs must step up with the global demand for high quality talents.
Resources:
https://www.outsourceaccelerator.com/168
https://www.linkedin.com/in/basmawhin/
Expand transcript
Listen to more podcast episodes here: