Lester Tay – Outsourcing is a Natural Progression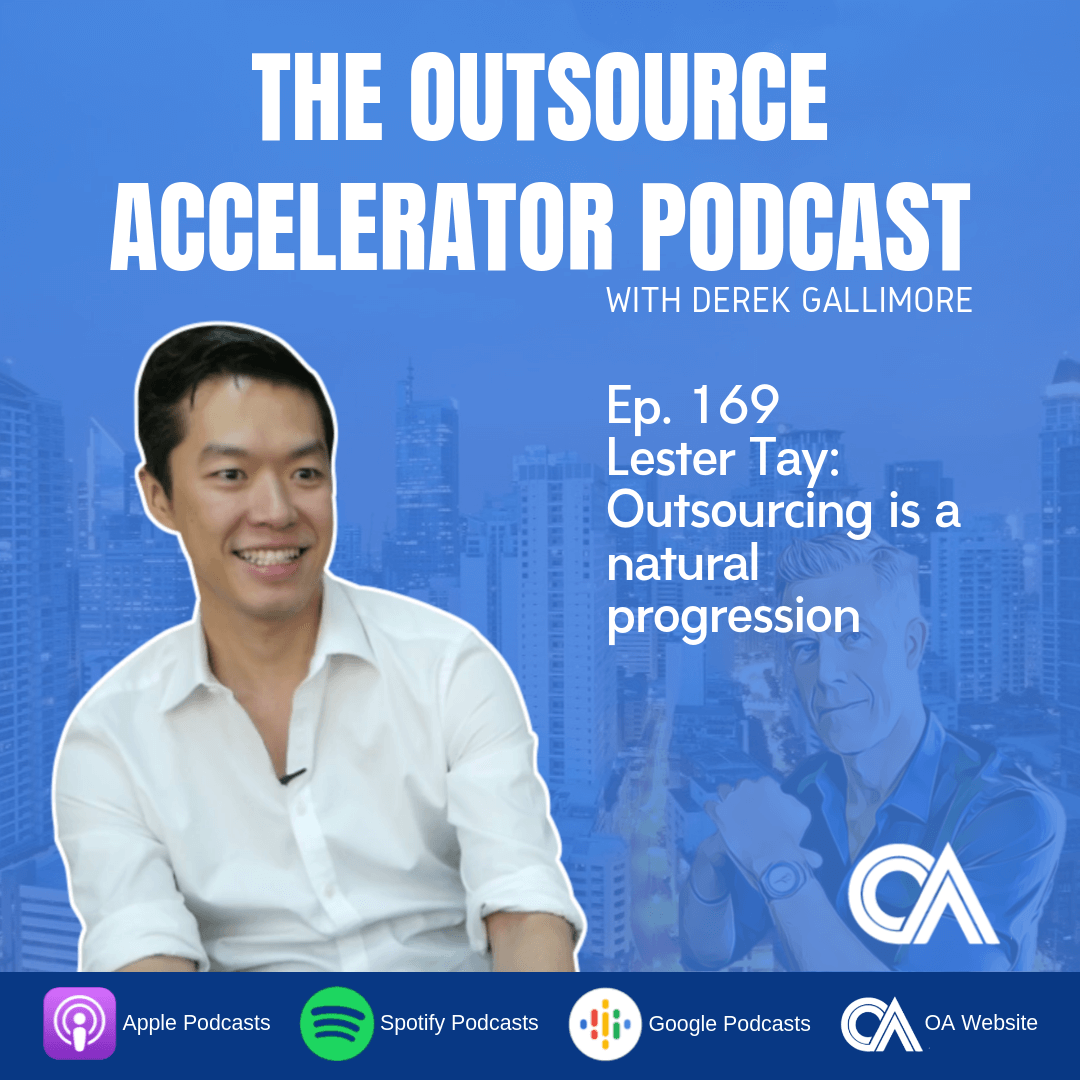 Ep 169 Lester Tay
Lester is co-founder and Managing Director of Atticus Advisory Solutions Inc., a remote staffing company that helps companies primarily in Australia, New Zealand and Europe set up a dedicated team of talents in the Philippines.
Summary
Lester had always wanted to be an entrepreneur. He did his MBA in London.
He had worked in Australia for a year when an opportunity opened up for him to start-up his own BPO business in the Philippines. He grabbed that opportunity, returned to the Philippines, and co-founded Atticus Solutions.
Lester believes that in the future, there will be a lesser demand for lower skilled outsourcing models, but higher value service models, like IT, financial and analytical service models will still be in demand.
Outsourcing is going to be a major driver in the Philippine economy as it allows global exposure and meritocracy. Someone sitting in Manila can earn as much as his Wall Street counterpart if he is competent and can prove his worth.
Outsource Accelerator is branding the Philippines as the Swiss bank of the outsourcing industry. According to Lester, this is sustainable for as long as the Philippines level up its education platforms for technical and analytical skills. Language skills alone is not a sustainable competitive advantage.
There is incredible support from the Philippine government for the BPO industry.
Key Points
In the Philippine, the BPO or outsourcing industry is a major economic driver. This is sustainable for as long as there is support from the government and levelling up of the educational system.
Philippine talents must learn and develop highly competitive technical and analytical skills to allow more meritocracy.
There will always be a demand for higher value service models, like IT and financial service models.
Resources:
https://www.outsourceaccelerator.com/169
Expand transcript
Listen to more podcast episodes here: