Bas Mahwin – Evolution of the outsourcing service provision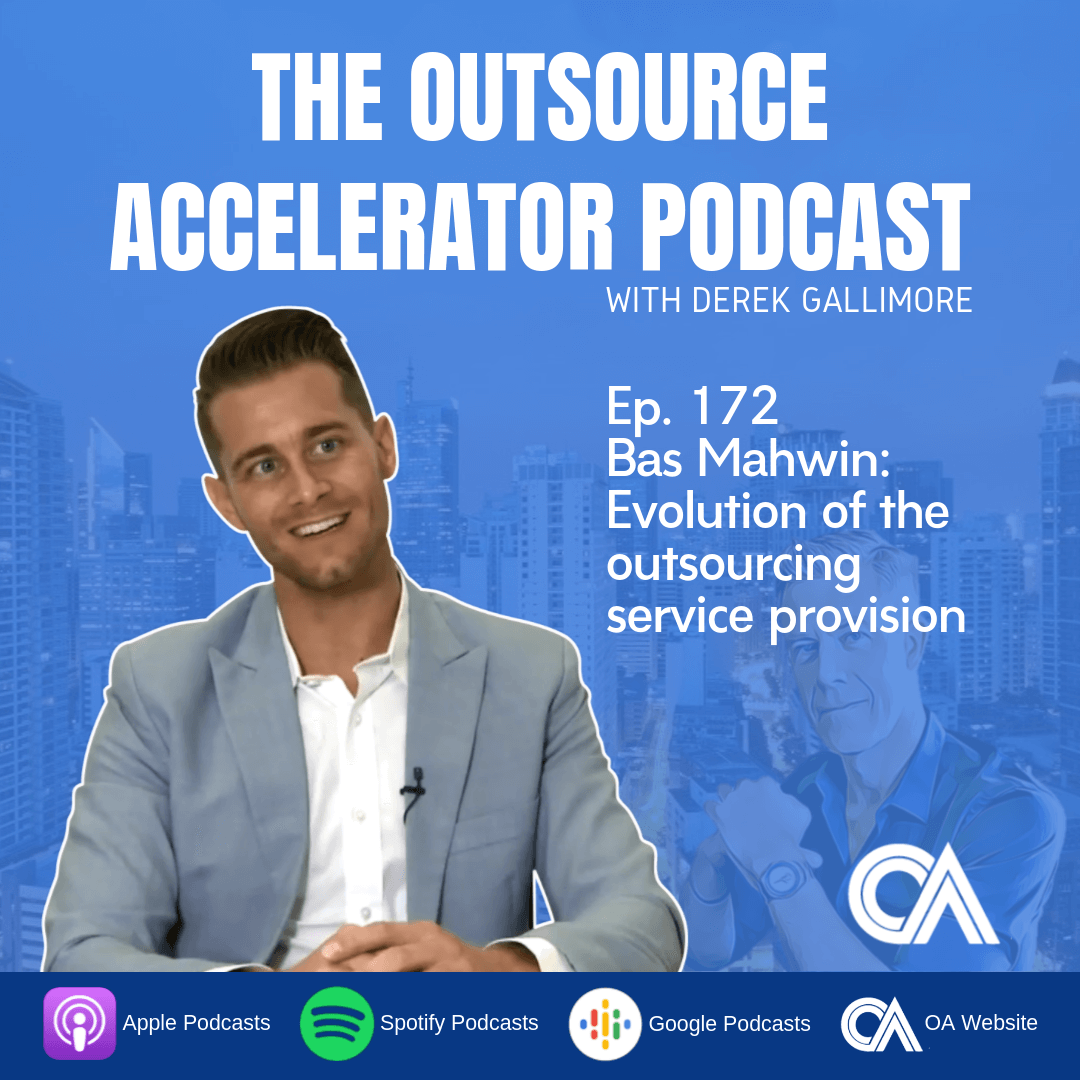 Ep 172 Bas Mahwin
Derek Gallimore explores the evolution of the outsourcing service industry and deep dive into the different service models with second-time guest Bastiaan Mawhin, a Dutch national who found his way to the Philippines over ten years ago as he spearheads the delivery of outsourcing services to the SME market.
To know more about Bas and his over ten years journey in the BPO industry you may want to check out our first episode with Bas, that is Outsource Accelerator Episode 168.
Summary
In a span of ten years, Bas has been involved with many different offshore companies, in many different roles, in the various aspects of the outsourcing industry including that of MicroSourcing, a forerunner in catering to the SME market.
The outsourcing industry has evolved from the traditional service provider to options or menu model provider. It's easy to start-up or operate offshore even for small businesses by simply picking on an outsourcing service model or set of options from the provider.
Business owners that are considering outsourcing need not become a full BPO, they can now choose service models that offers the best leverage, whether seat leasing, staff leasing, service office, or co-working type models.
There is an evolution of the flexible co-working spaces and this trend is popping up in Manila and Makati, as much as the rest of the world.
Bas stress the importance of transformation in the way we work, and the flexibility to adapt to global trends, a new culture, an innovative business model, or service platforms.
He urges service providers in the Philippines to step up in their value propositions. Define those value-adding elements in their service models and to go for positive transformations.
Key Points
The outsourcing industry has evolved from the traditional full BPO type to options or menu type service providers as more SMEs are outsourcing talents, office services, seat and staff -leasing and other business options.
It is important for service providers and likewise for business owners to continue learning, to be more educated to be able to equally benefit.
Outsourcing providers will survive competition by stepping up with transformation and offer more value-adding services.
Resources:
https://www.linkedin.com/in/basmawhin/
Expand transcript
Listen to more podcast episodes here: