Adrian Pantonial – How Outsourcing Shaped my Career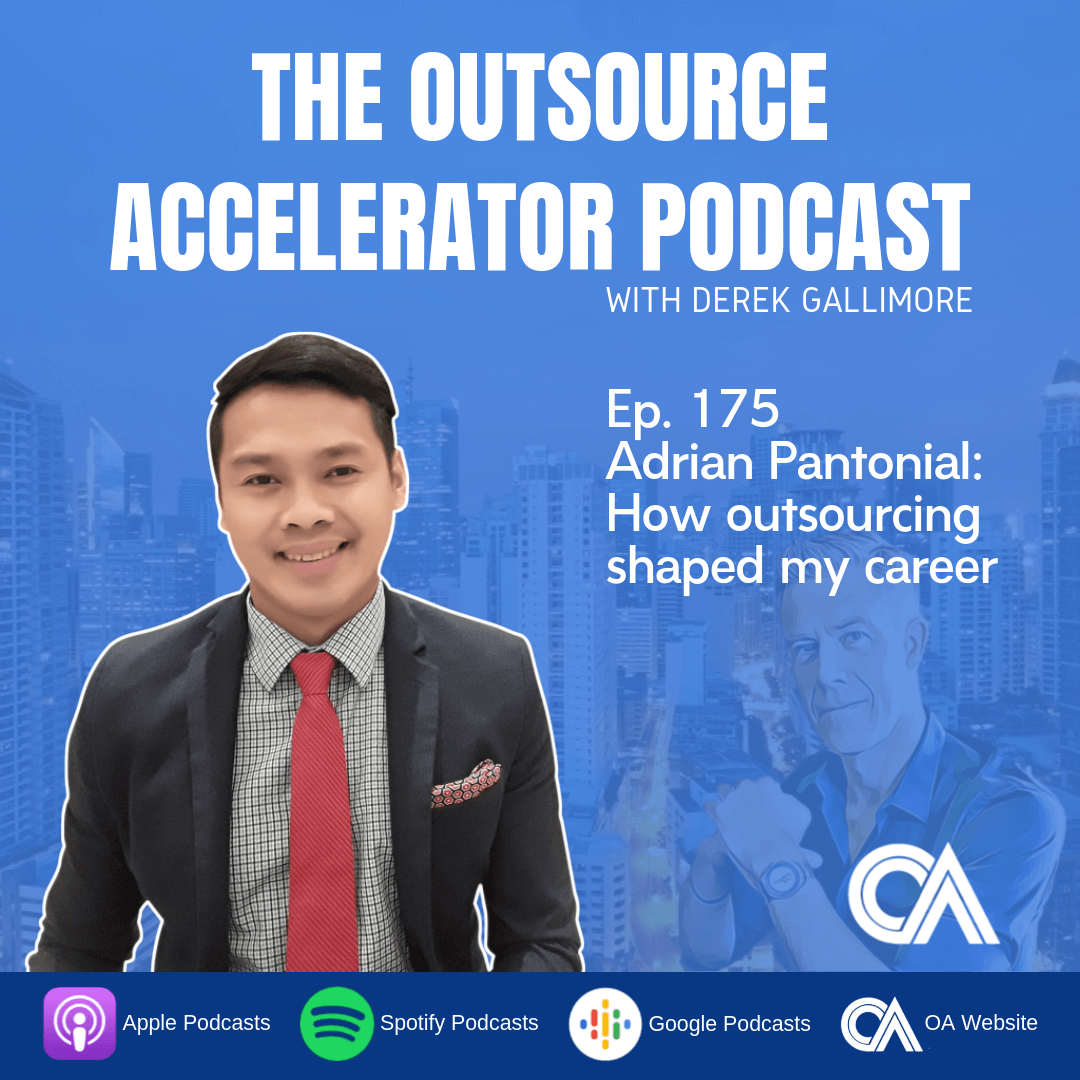 Ep 175 Adrian Pantonial
Second-time guest, Adrian Pantonial reveals his life-changing journey in the BPO industry with host Derek Gallimore.
A man of many talents; a seasoned events host, voice over talent, proofreader/editor, and a call center trainer, Adrian is also an excellent Tagalog tutor. Know more of what he has gained from his 12-year employment in the call center industry in episode 171.
Summary
Adrian has worked for 12 years in the outsourcing industry. His call center experience got him a job as a call center trainer for TESDA certifications. The Technical Education and Skills Development Authority (TESDA) is the Philippine government agency tasked to manage and supervise technical education and skills development of the Filipino workforce through training programs and certification system.
Adrian conducts TESDA or government funded call center training for NCII certifications, that will allow trainees to qualify for call center jobs. There is no age limit, even his 59-year-old trainee was hired. BPOs conduct comprehensive training of new hires to scale up the basic call center skills.
Trainings can go for one month or six months depending on the type of accounts. These trainings may include among others language training, English communication skills, soft skills, product and technical training.
Like many other call center employees, Adrian gained translatable skills that opened-doors for him in the freelancing world. He has become a world-class event host, a confident speaker, and has successfully forged a working relationship with internationals.
Key Points
The Philippine government provides free education and support to the Filipino workforce through trainings and certification programs implemented through TESDA.
Through TESDA call center trainings, many Filipinos qualified for call center jobs.
BPOs in the Philippines conduct comprehensive and continuous trainings for all hires, to deliver world-class BPO services.
Resources
Expand transcript
Listen to more podcast episodes here: