Bas Mahwin – AI, Chatbots and the Future Potential of Outsourcing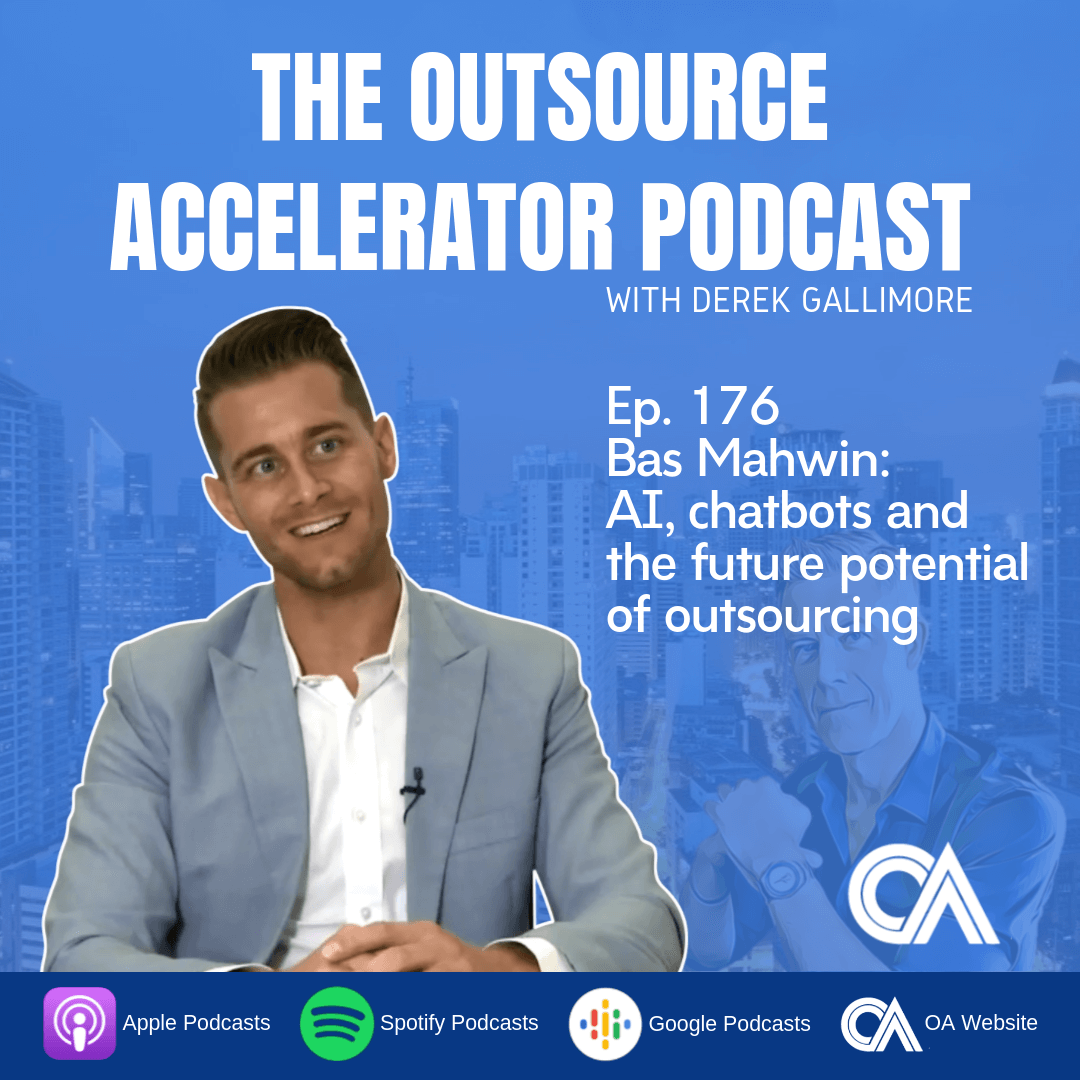 Ep 176 Bas Mahwin
What would be the impact of advancing Artificial Intelligence (AI) and process automation on business and people? Will outsourcing help small businesses or SMEs catch up with AI and automation at the least cost?
Third time guest Bastiaan Mawhin shares informative insights based on his more than 10 years exposure and mastery of the outsourcing industry. You may wish to check out episodes 168 and 172 for to know more about Bas and his BPO journey.
Summary:
Rapid and dynamic changes in technology, or business process automation will transform how every business operates. Human talents can support this transformation by scaling and reengineering skill sets.
The only thing here is that how do you transform that in such a way that, to your point, not the whole industry is suffering, and that talent and skills sets are either reengineered or navigated into a different skill set so that they can continue to support that transformation.
He foresees that in the next few years, more companies will have to invest one way or the other in outsourcing. They will need data scientists, people that will start to put in the analytics, the algorithms and every part of the that needs human interaction from a development point of view, or data science point of view.
Bas thinks there's two ways on how to go about SMEs coping with automation. First, from the country point of view, what can it to upscale, reengineer those skills sets so that companies can continue to do what they're doing in that country and then have a talent pool available that could contribute to more personalized, more company related, more company specific AI.
Second is from a local service provider point of view, is to determine what is that service that you can incorporate as an actual added value to your portfolio of outsource services.
Bas agrees that ideally, skilled people can work from the home and SMEs can operate without investing in real estate for their physical office anywhere in the globe. People with competitive skills and companies can benefit simply from utilizing remote working tools and can work from anywhere and everywhere.
He says that with AI and automation it is possible to operate on a business model that reaches the pockets of people through a mobile phone or through an internet connectivity and a landline or a computer. This goes with a commitment not only on talent but also on the options and the solutions providers can offer.
The internet enables outsourcing. As technology advances it is imperative to hire people based on merits or skill sets and not only because the cost of labour is cheaper than the rest of the world.
Key Points:
How businesses operate is fast evolving particularly with the advances in Artificial Intelligence and business process automation.
It is important to understand what services a small business or SMEs envisions to offer and matched that with the best talent and skill that maybe available or offered by the outsourcing providers.
Service providers can benefit from automation by embracing advances in technologically and scale up skill sets to match what the business world require from the human capital.
Resources:
https://www.outsourceaccelerator.com/176
https://www.linkedin.com/in/basmawhin/
Expand transcript
Listen to more podcast episodes here: