Dean Pascoe – Former Outsourcing Client to Running his own Outsourcing Operations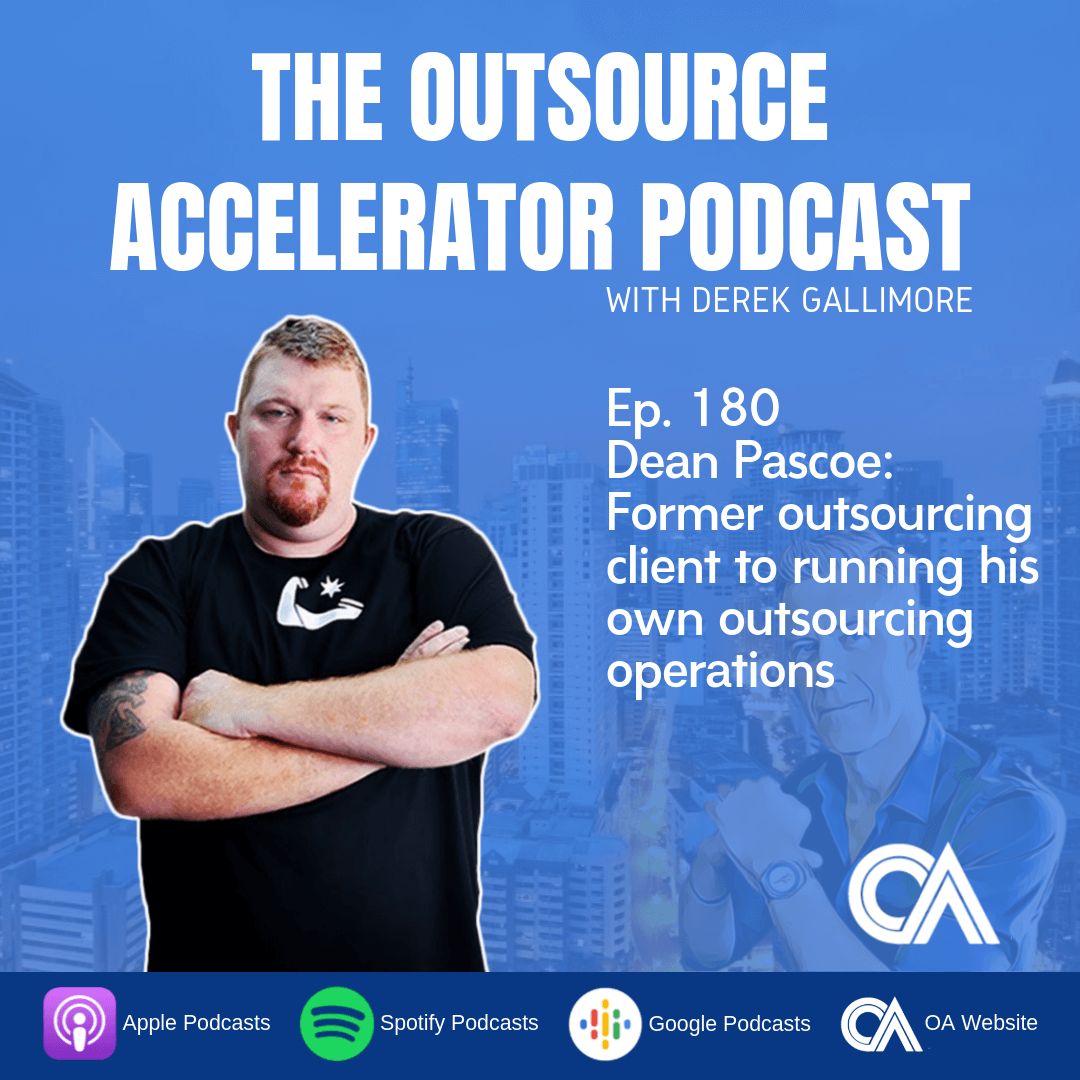 Ep 180 Dean Pascoe
Host Derek Gallimore is joined by guest, Dean Pascoe, president of Boomering, Inc.
Dean Pascoe is from Australia, and he has been in Outsourcing for about 12 years. He is now living in the Philippines for five years to run Boomering from its office in Clark, Pampanga.
Summary
Boomering offers insight into how they can collaborately work with potential clients. It's a boutique BPO that offers services at any stage of business.
Dean used to be an outsourcing client for about seven years, with two different businesses. All his background was in accounting.
The Australian company he used to be with had about 70 branches across Australia, all operating at break even or at a negative until they outsources to two countries including the Philippines. That move saved the company and the jobs of those based in Australia.
The second company he worked with in Australia is a wholesale company with a very similar story. Outsourcing its security monitoring service and accounting departments kept the business more efficient and competitive.
According to Dean, outsourcing allows 24/7 customer service with real human contact and the Philippines is the perfect place as Filipinos are very passionate about creating happy customer experience. He was so amazed at the culture and diversity of the Filipino people.
Key Points
Outsourcing has helped businesses survived and improved operational efficiency.
Outsourcing allows 24/7 real human contact and customer interaction.
The Philippines is one perfect place to outsource because of the Filipinos passion to make the customer happy.
Resources
Expand transcript
Listen to more podcast episodes here: