Tom Grealy – Insight into a Massive Scale Outsourcing Experience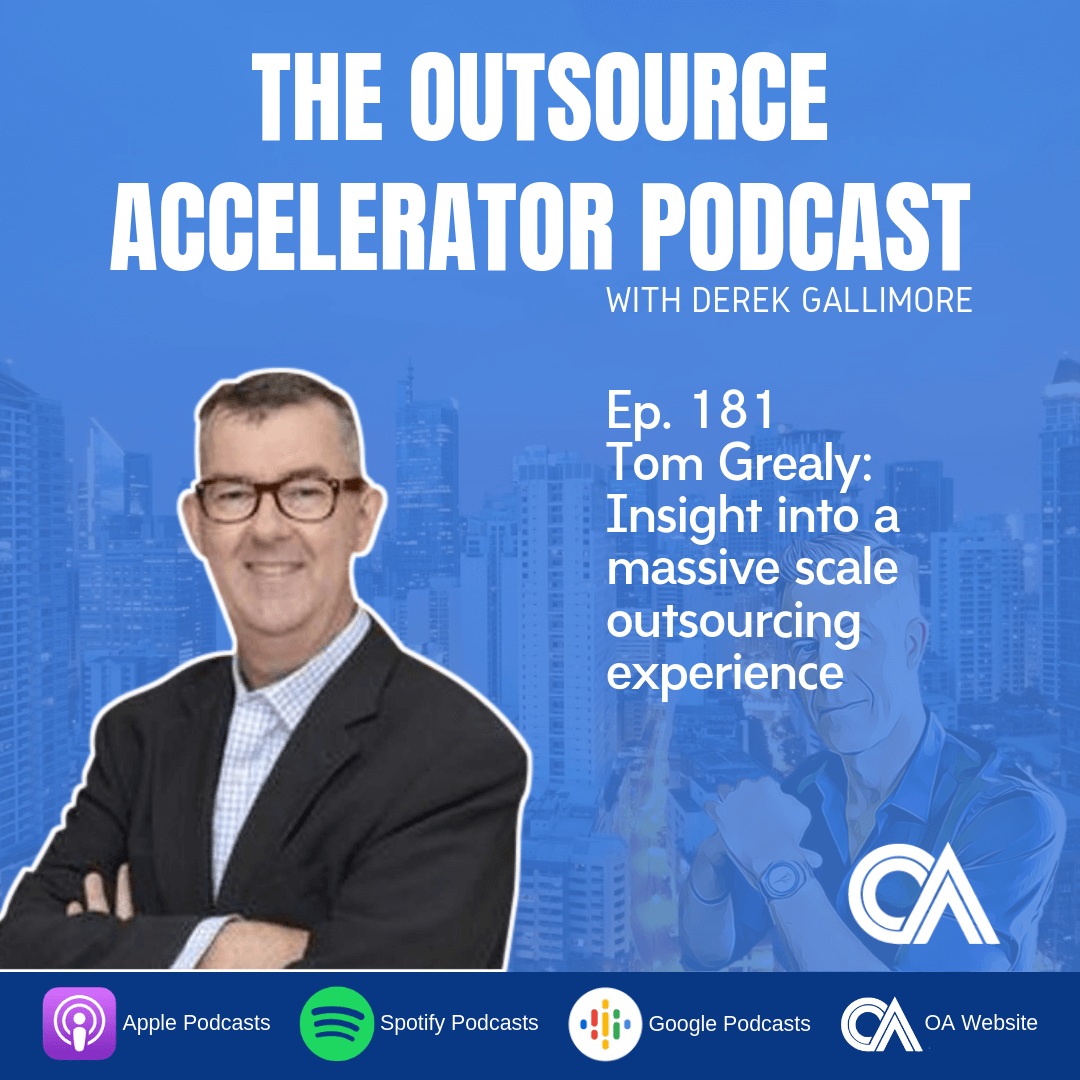 Ep 181 – Tom Grealy
In this episode, Derek is joined by Tom Grealy for the 3rd and final episode.  Tom is an outsourcing consultant and an outsourcing expert.  Join us as Derek deep dive and talks about Tom's massive scale of outsourcing knowledge and experience.
Summary:
Tom worked for Telstra and built a team here in a country office of about 15,000 staff over five years.

They specialize in helping firms, clients, with their customer service and back of house operation, shared services operations.

According to Tom, when you offshore and outsource, it exposes the fault lines in your businesses,  processes, and things that are customer-oriented.

Tom shares that to be able to satisfy the client,  the real job is to have the process teams to find out and fix the processes.

Tom also shares that you have to put the effort in up front around the recruitment and the training.

The worse feeling you have as a leader is when you feel like you have to push your team to drive change according to Tom.

Key Points:
The volume of calls, 80% of interactions were being dealt with customer interactions in the Philippines. Over 50% of the complaints relating to offshoring were actually related to folks who are based in Australia.


Just because you hit a number as a team doesn't mean you have a great customer service culture.

It doesn't matter whether you're a big company or a small one. You need to find a way that every employee feels close and connected to the customer as stated by Tom.

The big corporates have a global footprint and gonna be multiple geographies. 




Resources
Expand transcript
Listen to more podcast episodes here: