Birgit Hansl [2 of 2] – Growing Demand in the Outsourcing Sector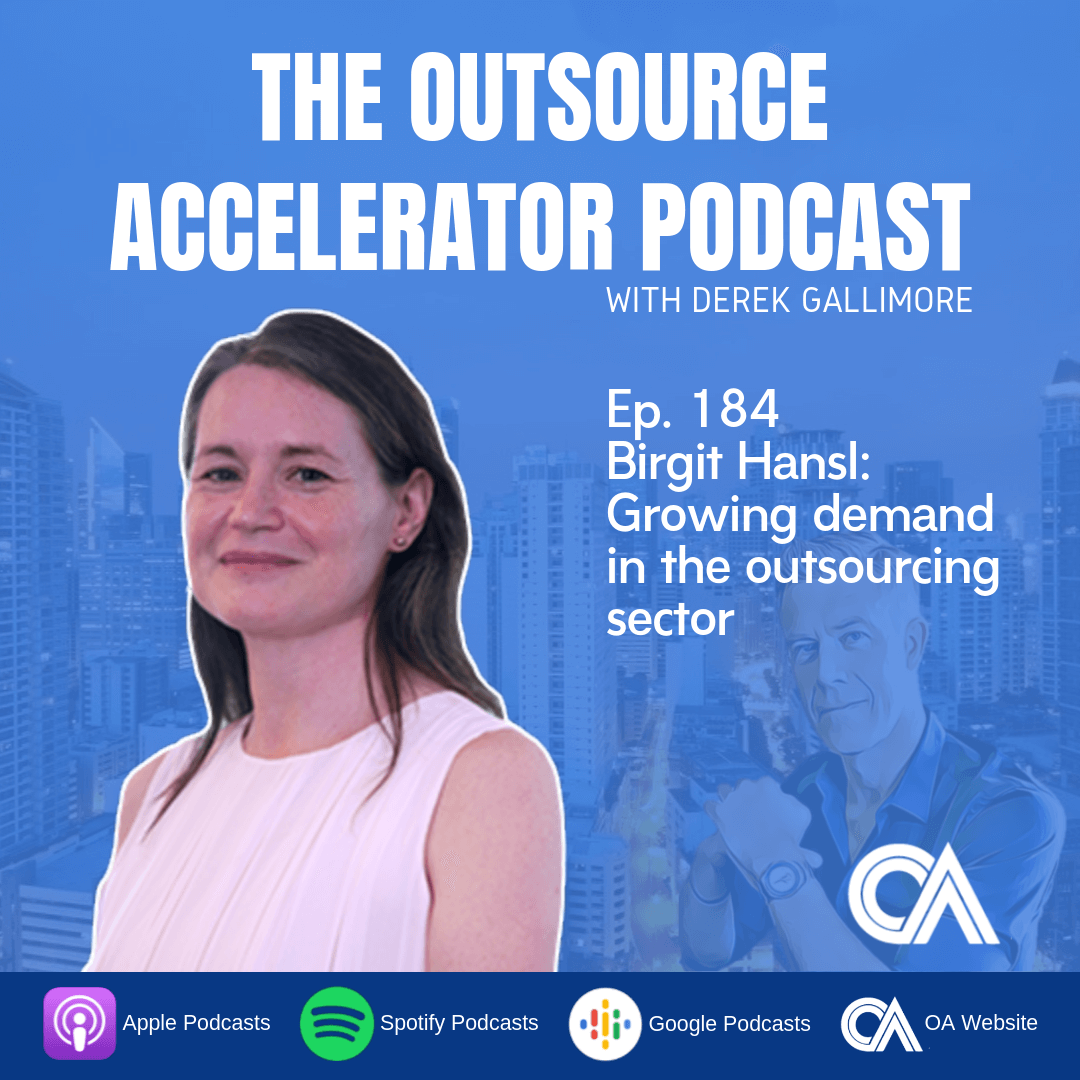 Ep 184 Birgit Hansl
Host Derek is lucky to have as guest, the leading economist of the World Bank, Birgit Hansl, discuss the economic opportunities in the Philippines and its relevance specifically to the outsourcing sector.
This is part two of two episodes featuring also the latest reports from the Philippines Economic Update. For more insights you may visit the first episode, that's Episode 183.
Summary:
According to Birgit, the unemployment rate in the Philippines is pretty low at 5%, which means there is full employment as most people are employed. However, underemployment is high at 18%, which means that many are still looking for more formal employment, or more working hours, or more outsourcing jobs.

The growing population is a great opportunity as many young people will be entering the workforce with long periods of work life ahead. They can become extremely productive if after getting good education, they train further in their jobs, and continue learning.

There is a growing demand for human resources in the services sector, and correspondingly there have to be more investment in the human capital, in formal education, health programs, and in the development of cognitive skills particularly social skills or the ability to connect, understand and respond to client needs.

English speaking skills, social skills and cultural familiarity are key assets that must be preserved or nurtured for the Philippines to step ahead or gain comparative advantage, more significantly in the services sector like the BPO industry.

The government is doing its part to improve the country's support and learning system to scale up its competitive advantage.
Key Points:
The young and growing population is one backbone to the Philippine economy as these young people can become extremely productive given the right training and learning support systems.

There is a growing demand for human resources particularly in the services sector like the outsourcing industry and a corresponding need for more investment in human capital.

A comparative advantage of the Philippines particularly in the services sector is the English-speaking skills and cultural alignment of its people.
Reference:
Expand transcript
Listen to more podcast episodes here: