Warren Walborn – Cost Components of Outsourcing in the West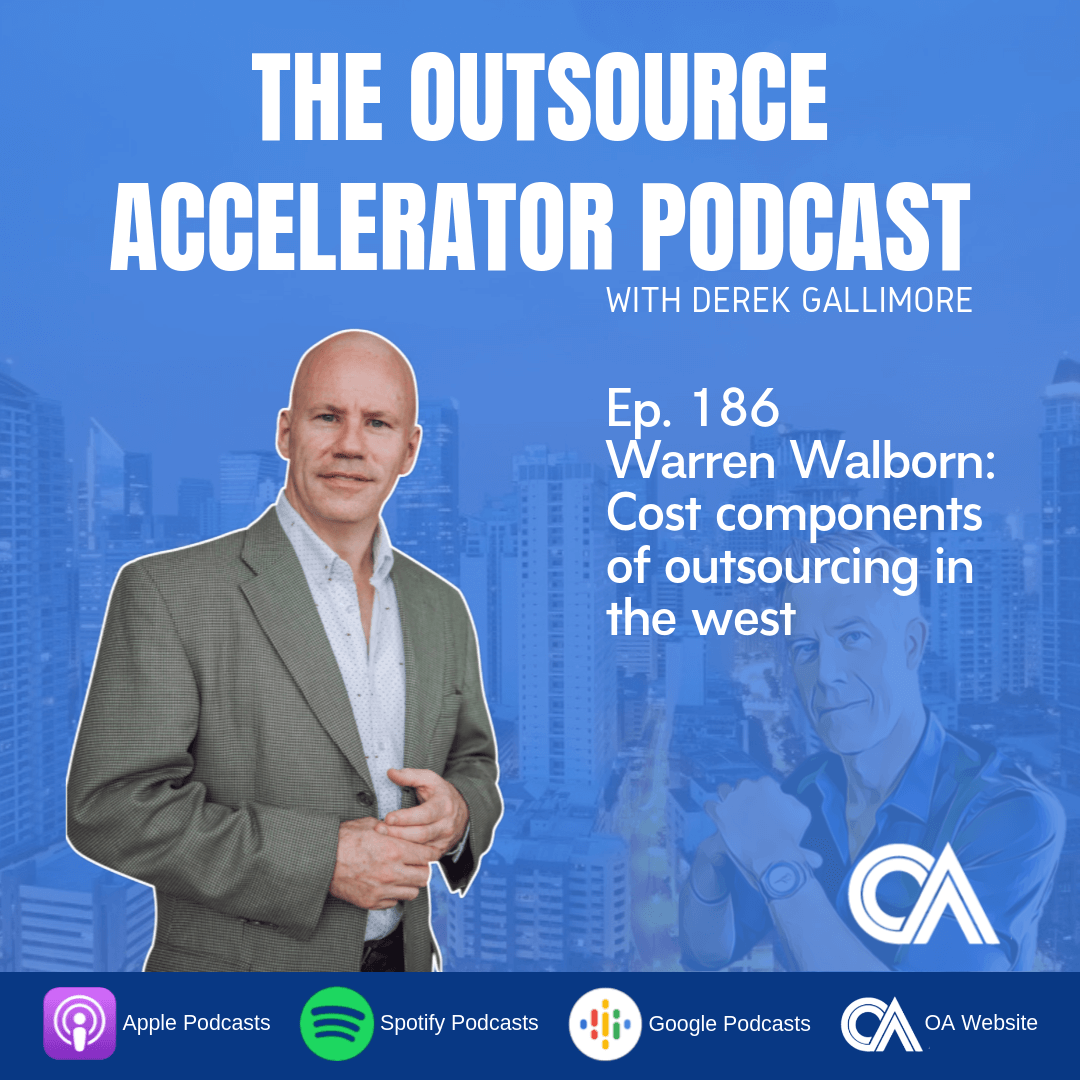 Ep 186 Warren Walborn
Pentwater Group president and CEO, Warren Walborn rejoins for a third episode with Derek Gallimore where he shares deeper insights and projections for the outsourcing industry.
Warren studied Economics at the Brigham University Cougars, went to the University of Chicago for his MBA, founded leadership and training program for the university's business school, worked with Wall Street, managed private equity and capital funds, and now he is a successful entrepreneur.
Summary:
Warren found his way to the Philippines, when he married the love of his life. Thereupon he uncovered a potential goldmine in the outsourcing industry, prompting him to put up his own outsourcing services and consultancy company, the Pentwater Group.

According to Warren, in some markets, the total employee cost can be as high as $75/hour. Outsourcing brings down the cost to around $6 hour, which translates to cost savings of 60%-80%, an average outsourcing cost of only 20%.

Investors has identified the BPO industry as a major upcoming sunrise industry and a lot of private equity funds have invested in outsourcing companies. He projected that more private equity firms and so-called "tech companies" will be feasting in this megatrend.

He foresees that as major players out compete, there will be compression of margins. However, it is customer value and service quality that will define success for a BPO or outsourcing company.
Reference:
outsourceaccelerator.com/186
Expand transcript
Listen to more podcast episodes here: