Warren Walborn – Inception of Pentwater Group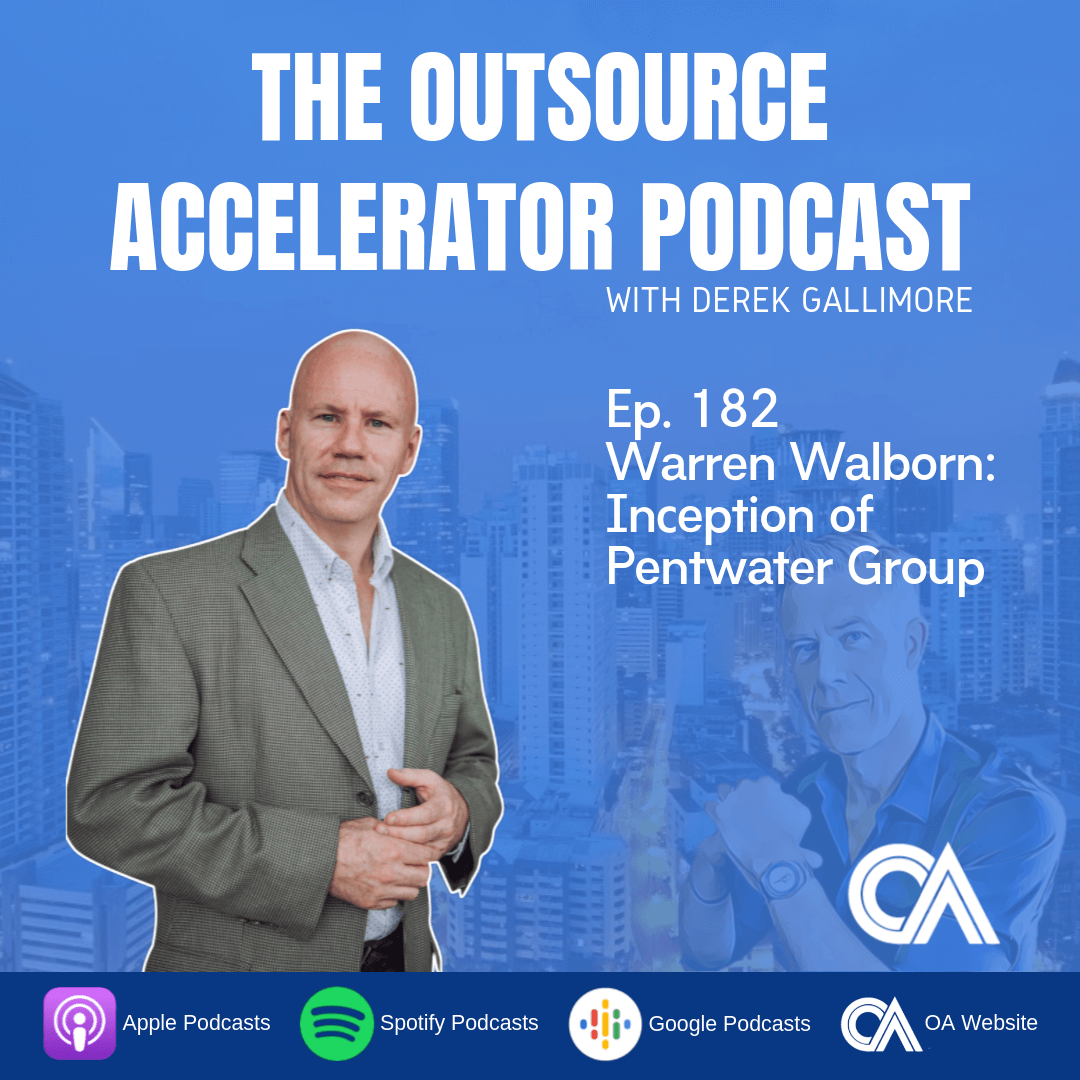 Ep 182 Warren Walborn
Warren Walborn of Pentwater Group is back for his second episode with host Derek to discuss outsourcing opportunities with business owners.
Warren himself has seen before him business opportunities in the Philippines' BPO industry and quickly take advantage of the great market potential by starting his own outsourcing consultancy company, right here in the Philippines.
Summary:
According to Warren the BPO industry provides great opportunity for the educated Filipinos to earn a decent wage. It's among the services industry that contributed greatly to the Philippine GDP.

Warren's Pentwater Group enables client companies to outsource business responsibilities and by so doing save money. He says that the cost of employment can be as high as $75 per employee, whereas with outsourcing, it may only cost $6 an hour, with all the expertise in the BPO community.

The outsourcing industries can better take care of important and crucial business functions like customer service, marketing and technical support. High customer satisfaction means repeat customers and more business for the company. Likewise, highly capable tech support leads to operational efficiency.

There are BPOs equipped with very sophisticated data mining technology capable of extracting relevant customer information, identify customer needs, and defining effective marketing strategy.

The saving on employment cost can be used for all the other important activities or innovation to help the business dominate the market.

Key Points:
There is a growing potential for the outsourcing industry in the Philippines and more locators are positioning themselves in the country ahead of competitors.

Customer service, marketing, research and technical support are some of the business functions specialized by experts in the outsourcing industry.

Outsourcing allows very high savings in employment cost and more funds for other important business activities to dominate the market.
Reference:
Expand transcript
Listen to more podcast episodes here: