Adrian Pantonial – My 12 Years Experience in the Outsourcing Industry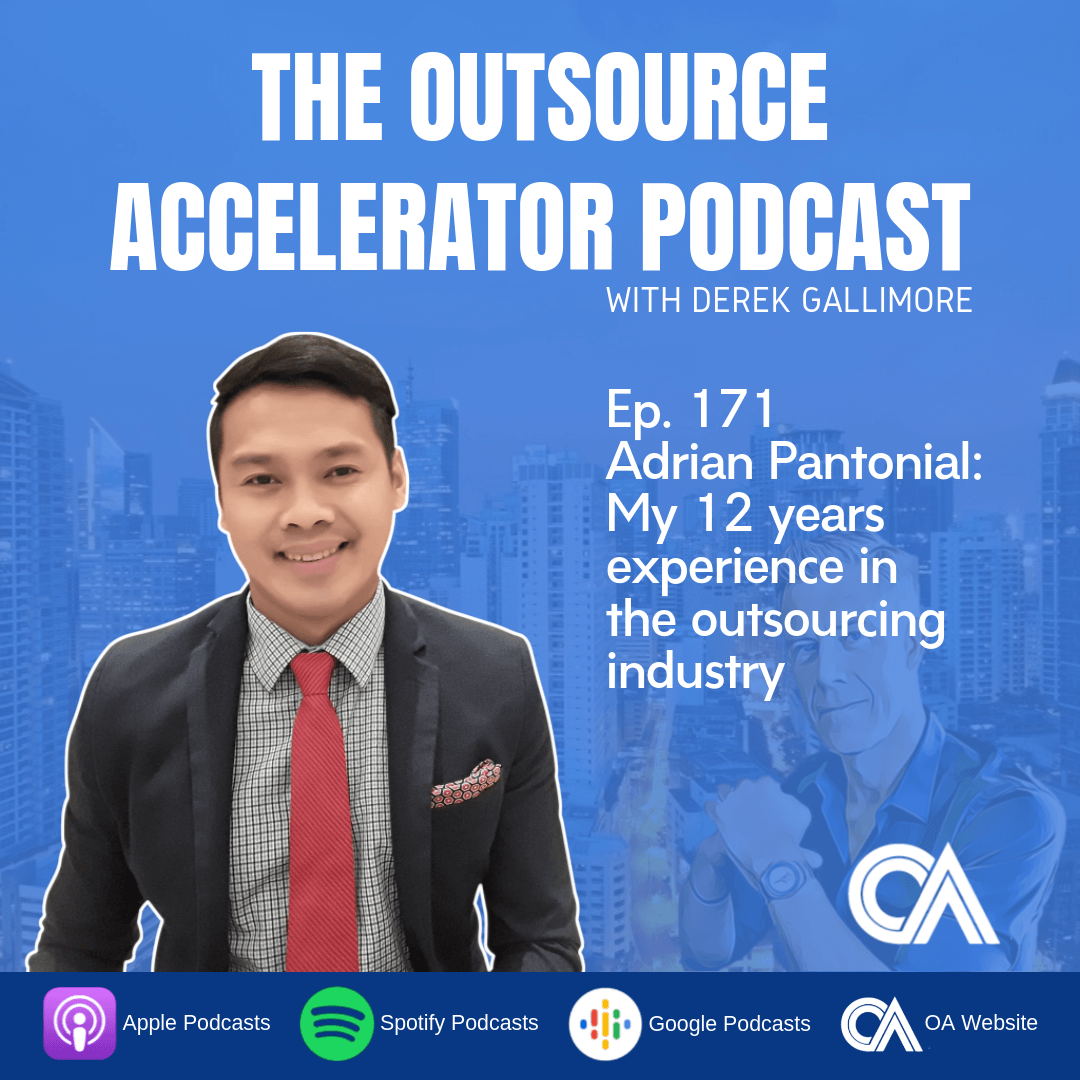 Ep 171 Adrian Pantonial
Adrian Pantonial is now a successful events host, writer, teacher, voice-over talent with 12 years of experience working in the BPO sector. In this episode Adrian shares the impact of his 12-year BPO career on his lifestyle.
Summary
Among other things, is a Tagalog teacher to internationals doing business or working in the Philippines. Derek is one of his Tagalog language students.
Adrian owes his English-speaking skills to his 12-year career in the BPO sector, First as a technical support for a local account with ABS-CBN. After that he got a job with an international account, as a technical support for Sony, his doorway to the world market.
The engagement boosts his confidence and the way he relates with other people specially with English speaking clients. Most of all his take home pay is so much higher than his locally employed peers.
Despite the rewards of higher compensation, Adrian mentioned the stressful night shift schedule as being the downside to his call center career, add to that the more upfront and candid attitude of the Western people.
Adrian reveals that bad leadership and backstabbing colleagues finally prompted him to move on. His 12-year BPO career impacted his lifestyle to become what he is today, a confident event host, a freelance writer and voice-over talent with unlimited global market.
Key Points
An incredible English language skill is a talent with a demand in English speaking countries in the globe.
To be successful in the BPO sector there is a need to understand and know how to deal with culture differences.
Despite stressful conditions as in the case of Adrian, the BPO sector offers a rewarding career with much better compensation package and opens the doorway to greater opportunities in the world market.
Resources
https://www.outsourceaccelerator.com/171
https://www.adrianpantonial.com/
Expand transcript
Listen to more podcast episodes here: