Andrew Mault – Inception of Hammerjack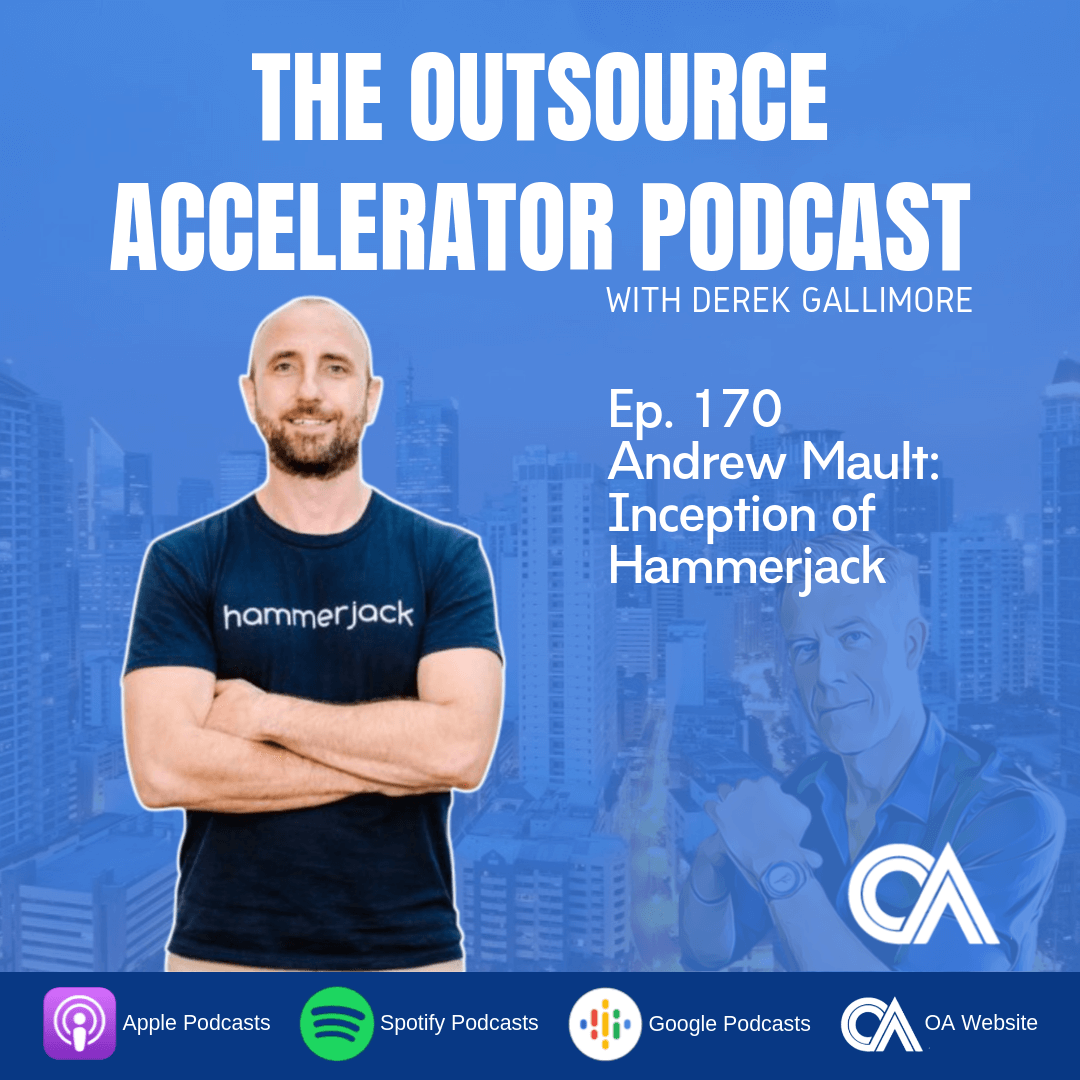 Ep 170 Andrew Mault
Andrew is currently the country manager of Hammerjack, outsource service solutions and cloud technology, which is a BPO based in the Philippines. It offers a range of specialized outsourcing services primarily to Australian SMEs and SMBs.
Summary
Andrew is an English guy with 12 years rich experience working as enterprise and corporate level outsourcing provider. To know more about Andrew's professional background, you may visit Episode 165.
Andrew and the co-founders of Hammerjack banked on the need for SME focus seat leasing and staffing provider.
Hammerjack is a single source for SMEs, providing full-managed outsource teams and affordable outcome-based service models.
Andrew agrees that for a business to scale up, there is a need for governance and a structure that sits behind it. This is mostly impossible without a strong workforce.
Hammerjack service model allows the sharing of top level management skills and skilled human capital that is available 24 hours, seven days a week at a lower cost to start-ups and SMEs in Australia.
Key Points
The challenge of start-ups and small businesses is business governance and a competent structure to support this governance.
Hammerjack fills the need by sharing 24/7 top level management skills along with experienced pool of talents at the lowest possible cost for start-ups and small businesses to succeed.
It's easier to start-up a business when the objective is clear, and there is that outsource service provider with tailored-fit service models for easy and quick engagement.
Resources
https://www.outsourceaccelerator.com/podcast/episode170/
https://www.hammerjack.com.au/
Expand transcript
Listen to more podcast episodes here: