Paul Higgins – Fast-Changing Technology and its Impact on Businesses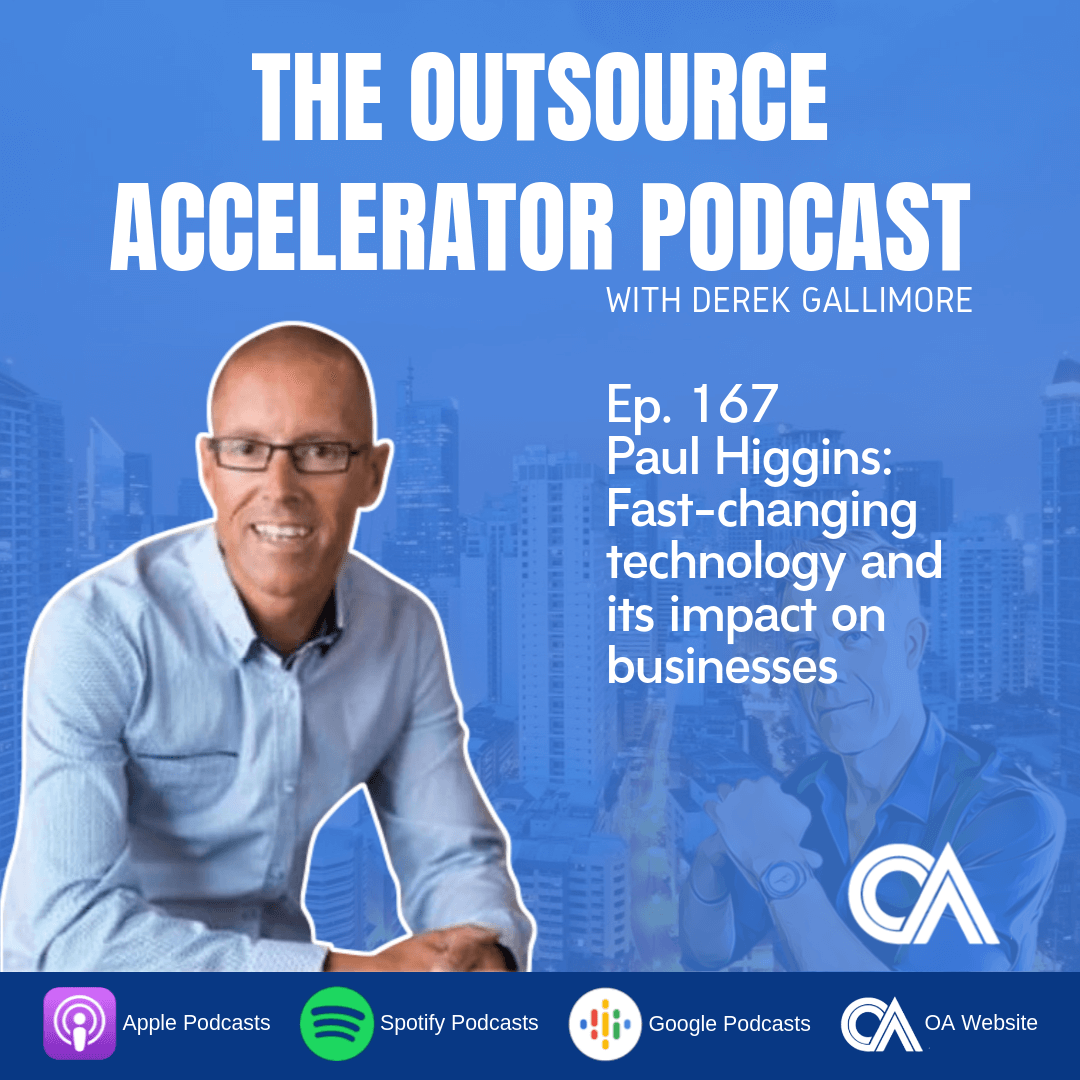 Ep 167 Paul Higgins
Derek's third time guest for Episode 167 is Paul Higgins, founder of Build Live Give. He first joined Derek in Episode 157, and then for the second time in Episode 163.
Build Live Give helps corporate escapees build their dream business, enjoy freedom, live a great life, and give back to the community. Paul Higgins shares his story, his exodus of the corporate world, and how he regained freedom, and gave back to the community.
Summary:
Paul Higgins left a brilliant career of 18 years with Coca-Cola until corporate stress took its toll on his health.

He narrates that he gave up his demanding corporate job to take control of his life, to enjoy freedom, to live more years with his family, and to be able to give back to the community.

Paul's Build Live Give provides support to business start-ups, grow their dreams and achieve not only financial freedom but a great life with loved ones.

Paul speaks of the fast-changing technology and its impact on business and the world economy. In the years to come, there will be more machine-to-machine operations in production lines. More jobs will be taken over by machines and human robots.

As that's happening, Paul says Build Live Give offers an option of better coaching, fast mentoring from a community of global experts; earn big income from opportunities that come with change and outsourcing from a pool of specialists around the world.

Paul mentions the success of Facebook and Google in the field of advertising, and the success of Apple in the mobile phone industry. It's all because these companies embraced technology and introduced change well ahead.
Key Points:
Corporate escapees can build their own dream business or earn a better living outside the corporate world by tapping the right support like Build Live Give.

Success is more convenient when earned along with global experts and specialist that provides advance coaching and mentoring. That's the power of networking.

Technology is fast-changing, level-up by embracing new technology or introduce change.

Money alone does not spell success.
Resources:
https://www.outsourceaccelerator.com/167
Expand transcript
Listen to more podcast episodes here: