Connecting Business Owners to Outsourcing Suppliers – Source Connect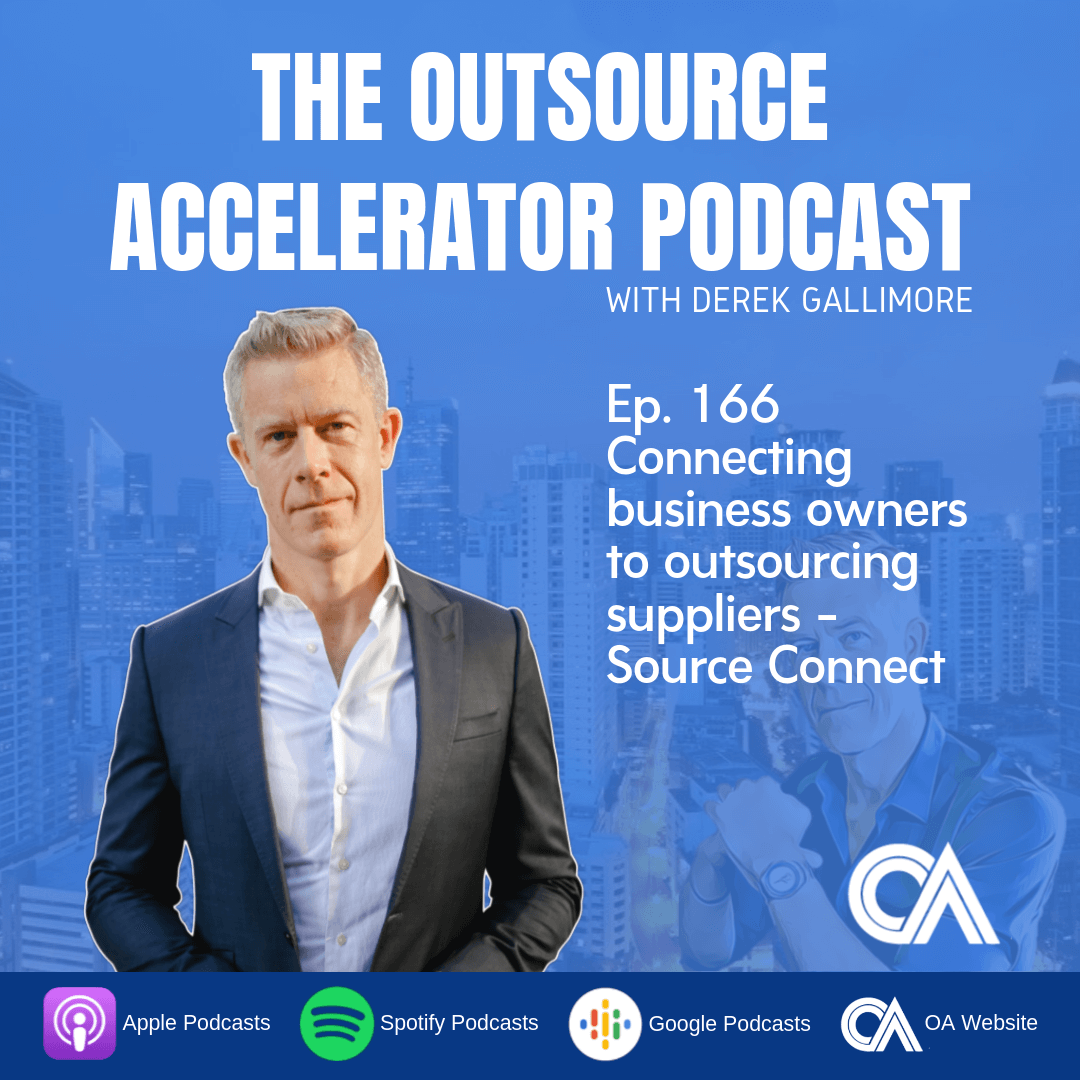 Ep 166 Derek Gallimore
Derek Gallimore hosts our 166​th ​podcast episode and features "Source Connect". "Source Connect" is a module that can be used by the clients, the entrepreneurs, and business owners who are willing to enter the outsourcing service world. In this podcast, we will see how this module can help not only those who are in BPO industries or SMEs but to all the clients who are aspiring to be one of the best entrepreneurs and business owners in the world.
Summary:
Derek talked about a fantastic module called the "Source Connect". It is fully verified and registered and has very high quality outsourcing supply partners.

Derek focused on the things that you will learn from the module and that will really give you an interest to know about the said module and dig deeper in it.

He also explained the benefits that you could get once you have the module. This is not just for the BPO but for you as well. Both parties could get an awesome surprise, which is the 30 percent cash back.

Once you have this module and completed the forms needed in taking the courses on their website, which is the outsourceaccelerator.com/quote, you have the chance to win the bid. They are going to choose three bidders and get connected to outsourcing service suppliers.
Key Points:
The module creates an environment of cooperation, an environment of respect, an environment of fairness, and an environment that encourages jobs and deals get done.

Their mission really is to aggregate everything to make it easier, to educate and to promote outsourcing.

This module connects the two sides of the market place. The bidder and the taker.
References:
Expand transcript
Listen to more podcast episodes here: